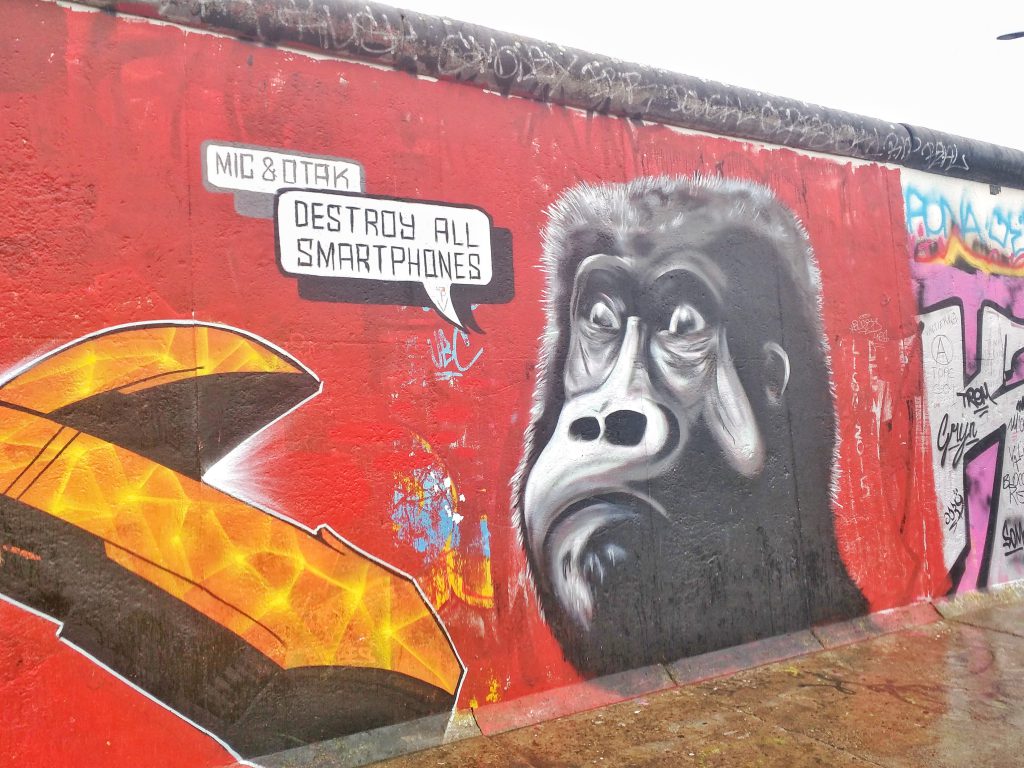 Berlin is the capital city of Germany as well as the largest and most visited city in the country. As you may already know, it has a pretty turbulent history, specially in most recent times with Hitler and Nazi Germany, and later, the Cold War, where the city was divided and the Berlin Wall was erected. Although years have passed since those events, the scars still show in the city and that's part of what it makes it so interesting.
Compared with other European cities, including local Munich, Berlin looks very different. Perhaps due to the influence of soviet times, the city looks a lot more industrial and is not the standard of "pretty" in a city. That's what makes it so unique, mysterious and desired. I think we all have that friend who is obsessed with Berlin!
Not only is Berlin very rich in history, but it has now become a hub for artists and creatives. The city is full of art and young people, which makes it extremely entertaining, specially at night. Its history, art, its industrial laid back vibe and nightlife together with its diverse crowd make it a very special place.
Learn about what to do in Berlin, where to stay as well as how to get there and around in this Berlin travel guide!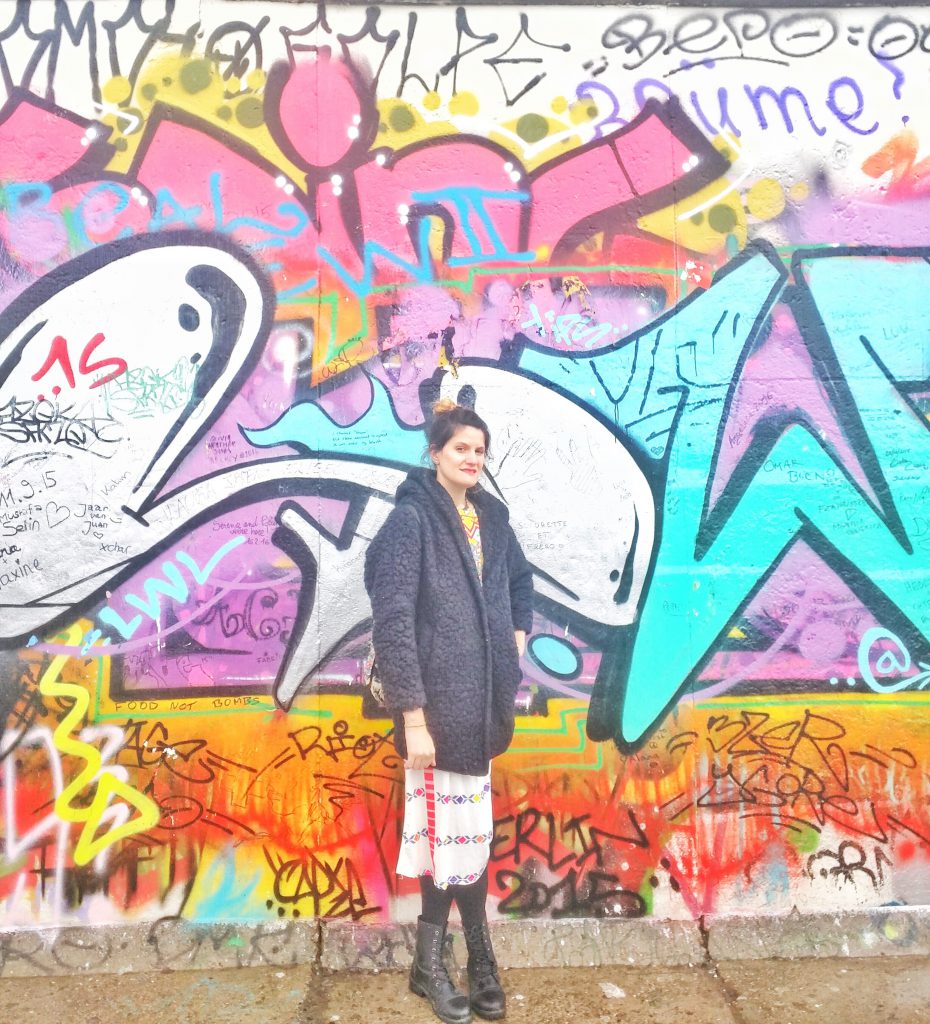 Things to do in Berlin
1. Brandenburg Gate
This Berlin city icon and was a site for major historical events in the city and in Germany. It is a symbol of the tumultuous history of Europe and Germany, but also of European unity and peace. During the Cold War, this gate was actually part of the Wall. It is now located at Pariser Platz and is quite a sight.
2. Visit the Holocaust Memorial
This monument in Berlin, which consists in 2711 concrete slabs, is meant to produce an uneasy, confusing atmosphere. The sculpture as a whole aims to represent a supposedly ordered system that has lost touch with human reason in order to represent the Holocaust.
3. Take a walking tour of the city
New Europe does a free walking tour of Berlin which goes through the city's history. Best to do it as soon as you arrive.
4. Checkpoint Charlie
This is the most well-known crossing that used to divide East and West Berlin. And the original border post remains. The Museum Haus am Checkpoint Charlie has exhibits on the history of the Berlin Wall including displays about people who attempted to escape to the West. Very recommended.
5. Climb the famous Reichstag
Among Berlin's top landmarks, the German Parliament is open for visitors and has a spectacular glass dome where you can enjoy amazing views from the city. It's free, but you need to secure a spot in advance. Or you can also book this great skip-the-line Reichstag tour.
6. See the East Side Gallery
This gallery and memorial of freedom is a 1316 m long section of the Berlin Wall which is painted by 105 artists allover the world. Additionally, it's possibly the largest and longest-lasting open air gallery in the world. It's beautiful, colorful, unique and free.
7. Visit Museum Island
Paradise for museum lovers, this island in Spree river within Berlin houses no less than five Museums. These are the Altes Museum (Old Museum), Neues Museum (New Museum), Alte Nationalgalerie (Old National Gallery), the Pergamom Museum and the Bode Museum. Buy the ticket to visit all of them here. You can easily spend a whole just visiting these Berlin museums.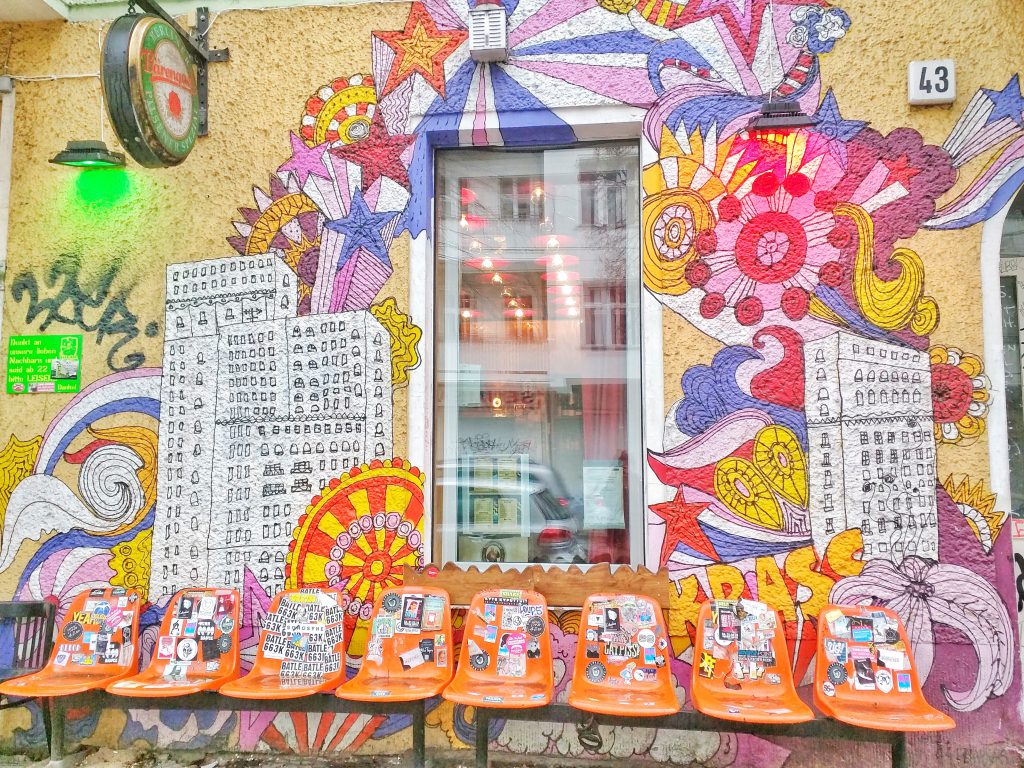 8. See the Berlin Cathedral
The Berlin Cathedral is a beautiful sight from outside and you can sit in the grass while you admire it. Admission is not free.
9. Go street art hunting in Friedrichshain
Friedrichshain = street art wonderland. It was one of the things I personally enjoyed the most from visiting Berlin. Head to Urban Spree and the RAW area. Just walk around and enjoy the street art gems Berlin has to offer. If you are into street art and are interested in learning a bit more about it this tour might be of interest.
10. Have a picnic in Tiergarten
The most popular park in Berlin and among the largest in Germany, a must for park lovers. This activity is most likely limited to summer as Berlin's winters are a bit harsh.
11. Party like a Berliner
Curfew is an extremely rare thing in Berlin. The party is only over when the last dancer leaves, and it's not uncommon for clubs to be open for three days straight. Berghain will be your first choice of club, if you manage to get in. If you don't, fear not. There are multiple other options which are almost as good.
12. Explore Kreuzberg
Once one of the most downtrodden areas of the city, now, one of the hippest neighborhoods in Berlin. Heavy in street art, also has good restaurants and bars and is just a great place to explore. Walk around, and maybe drop by the Turkish Market for some food – they say it's a little piece of Istanbul. You also explore Kreuzberg in this tour which I also linked above.
13. Relax in the Britzer Garten
A bit outside from Berlin's city center, but a beautiful park indeed. Located in South Berlin, it features lakes, hills, and impressive garden architecture – a rose garden, rhododendron woods and coloured flower patches. It also houses the largest sundial in Europe, among other things.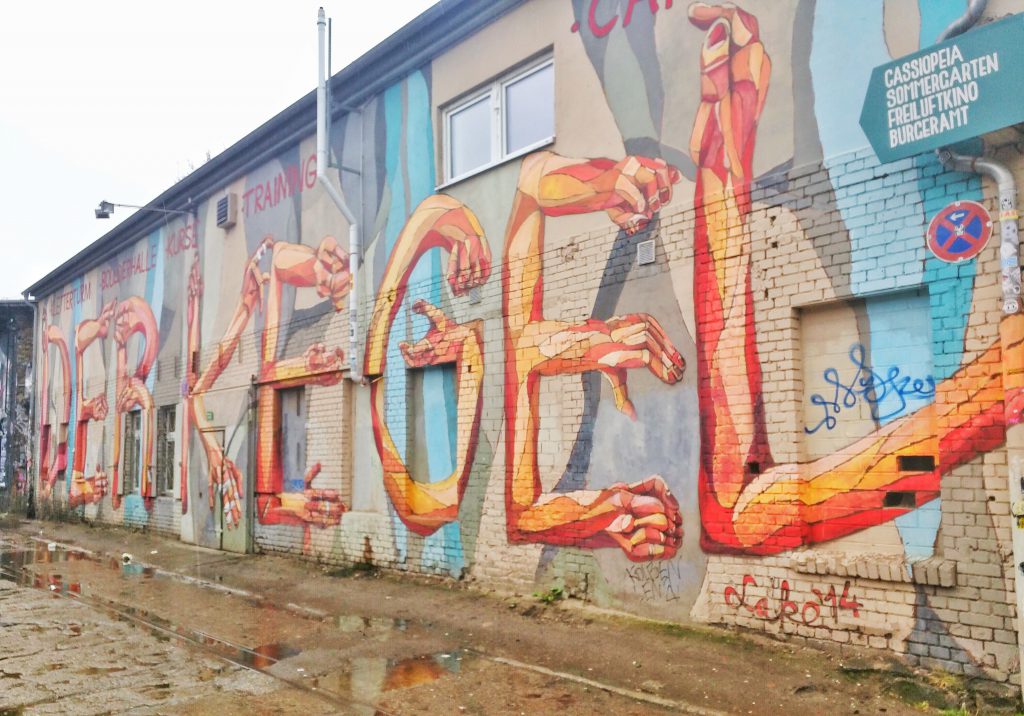 14. Spot a Photoautomat
If you are lucky, you'll find one of these old photo booths when walking around the city. They still take photo strips in black and white! Carry some cash and take home a nice memento from Berlin. Locations and how they look like here.
15. Stroll through Treptower Park
A great Berlin park to hang out in. It is specially nice because it lies besides the river Spree. However it is probably most famous because it houses an abandoned amusement park called Spreepark which is considered "ruin porn". Many have dodged guards and dogs in order to get some shots of the decaying attractions. Would you do it?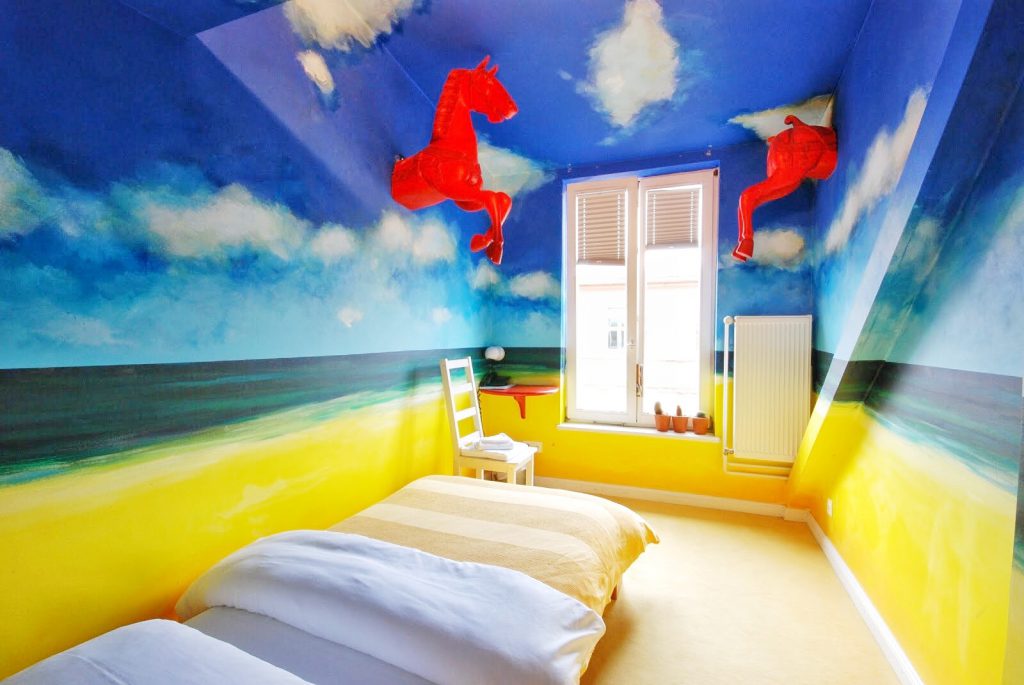 Where to stay in Berlin
I strongly recommend Arte Luise Kunsthotel. I found this hotel in Booking.com right before my visit to Berlin and I'm so happy I did! It is cheap and it just represents Berlin just perfectly. It is basically an art gallery where you can spend a night as each room is intervened by an artist. Additionally, the rooms are big and comfy, it's well located and it's cheap/
If it's not your cup of tea, you can search for more hotels here.
What to eat in Berlin
Will keep it simple here. When in Berlin eat Wiener Schnitzel at Scheers and currywurst at Curry36 (you'll queue, sorry). Those are the unmissable. You can then follow with burgers at The Bird and Döner kebap at Mustafa's Gemüse Kebap. That is all.
Getting to and around Berlin
You'll likely be able to score the cheapest flights to Berlin using Momondo. Public transport is the best value option in Berlin. You can buy single trips, a daily or weekly pass. A day pass is worth it if you'll be doing more than 3 trips per day.
To be honest, whenever I visited I just walked everywhere. Next time I'll rent a bike. This is what locals do! It also allows you to see the city while commuting. Bike rentals are around 15 EUR p/day.
Enjoyed this article? Support my work by buying me an oat capuccino. Otherwise, do me a great favor of leaving a comment and following me on Instagram (@travelwithpau). Feel free to say 'Hello!' I don't bite. And make sure you save the article for later!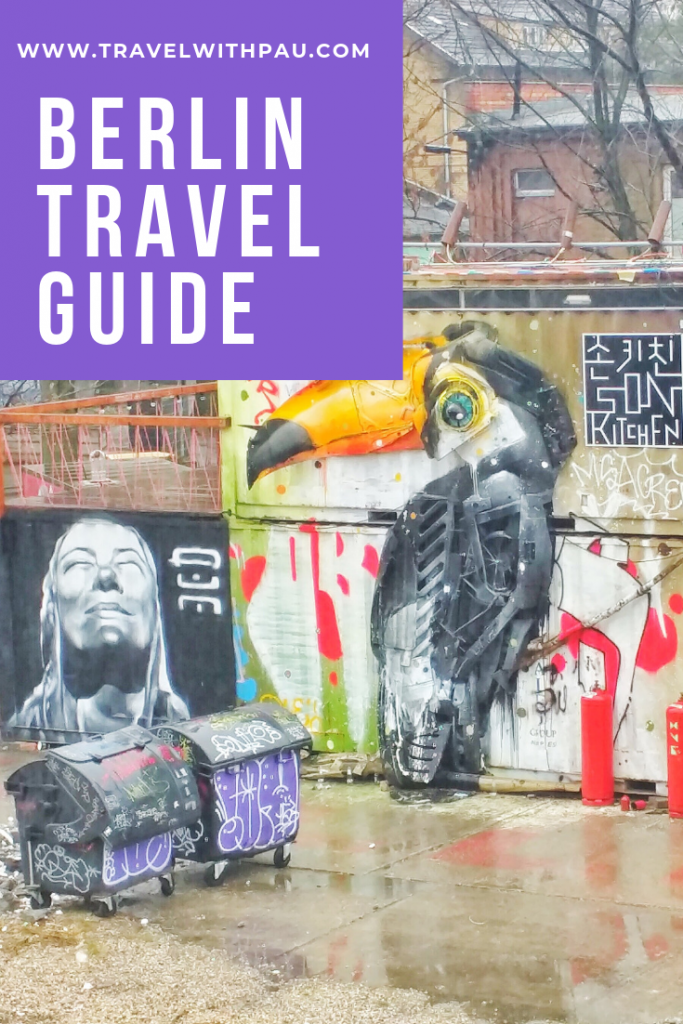 This post contains affiliate links. If you click on one and make a purchase, I might make a small commission, at no extra cost to you in order to help support my blog.