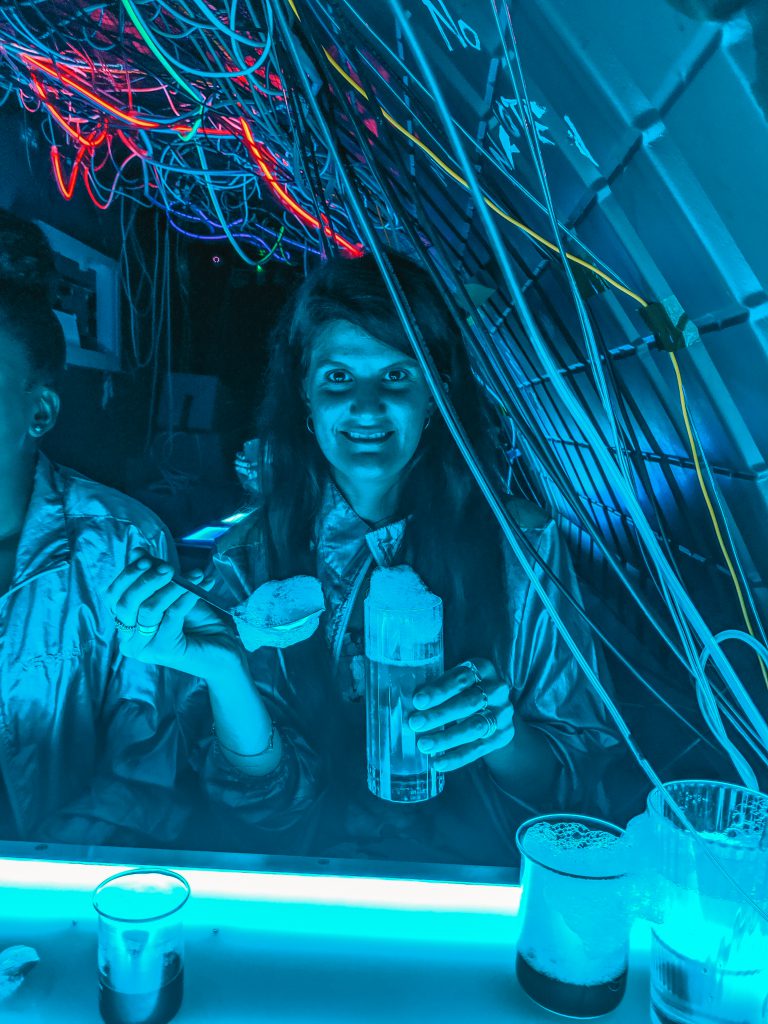 The Grid is another creation from the Lollipop team described as "an immersive Black Mirror/Dystopia inspired escape experience". Having enjoyed ABQ and The Bletchley I knew I was up for a very fun evening.
We arrived at its location close to Southwark and were given our attire for the evening: futuristic silver jackets.
Our role was to play a member of The Grid; a secret society of individuals working to safeguard humanity's future against machines. Our job was to infiltrate the NeoSight, the company responsible for the AI.