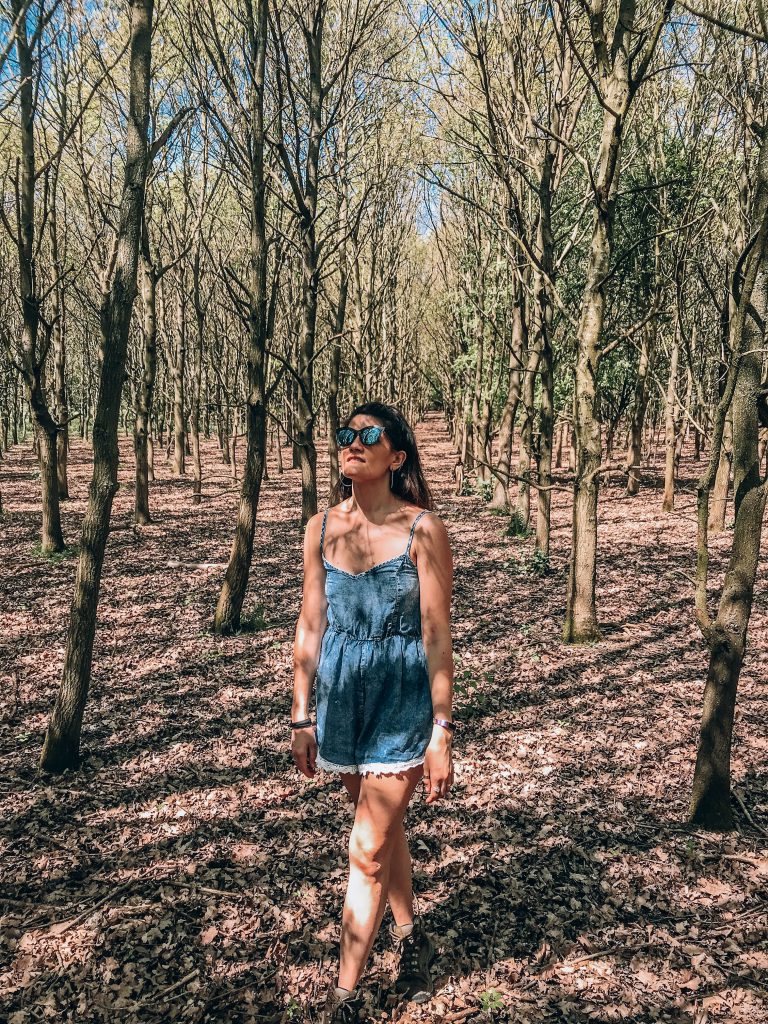 We decided to spend the May bank holiday weekend this year in London, and we soon started craving some nature. We had been in Epping Forest before but with no previous research, so this time we spend some time Googling the best walks out there. I found the Oak Trail walk in Epping Forest which is a decent length, so great if you want to get some exercise in. These are the details of the hike:
Oak Trail
Start & Finish: Theydon Bois tube station
Difficulty: Moderate
Distance: 6.6 miles/10.6 km
Time: 2-3 hours
What to bring: hiking boots preferable, activewear with long trousers (no shorts), food and water.
Map: official/useful alternative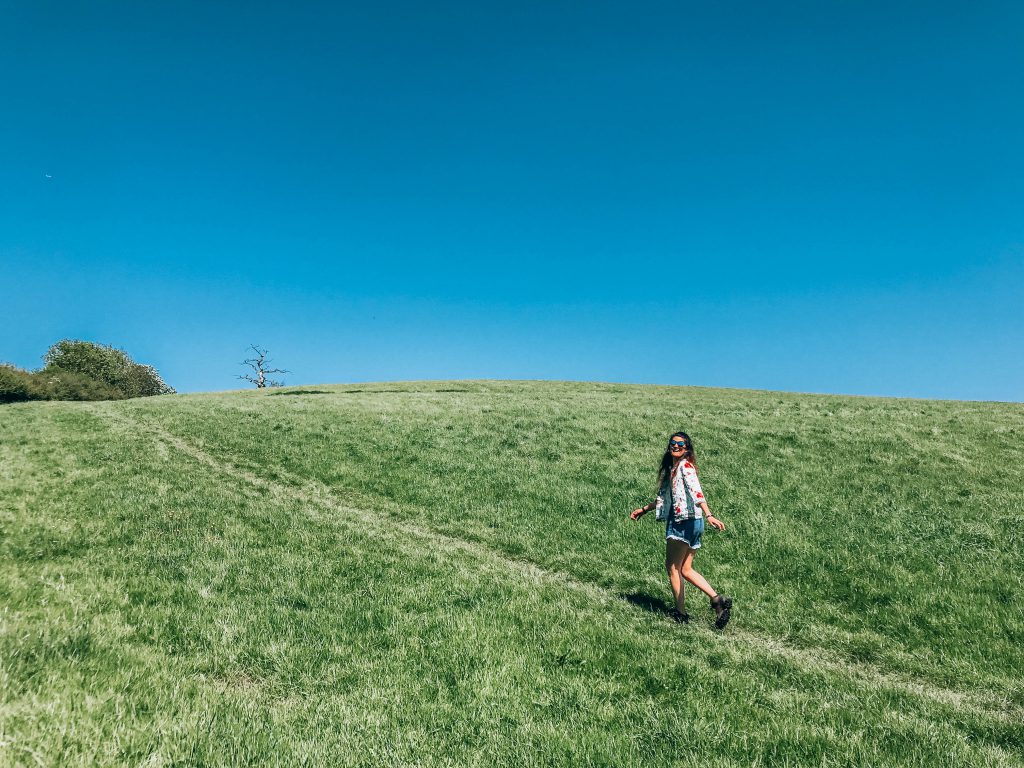 The Oak Trail hike starts at Theydon Bois tube station, first up a road and then through a narrow path at the back of a line of houses. We did this on an unusually hot day so were wearing shorts. Big mistake! The nettles all along the walk had no mercy on us, neither did the thorns in some of the bushes. I wish I had taken my North Face convertible hiking pants instead.
Past that narrow path, we walked through an open field, past cattle. We now needed to cross the M25. At this point, we were using the official map I listed above. It's not great. Initially, we were following the green arrows but they soon became infrequent so at some point we got lost and ended up going up some stairs that lead to a door that when opened had us right in the middle of M25. It was a little adventure, just bear in mind there is only one crossing for the M25 which can be seen on Google Maps. Walk towards that one.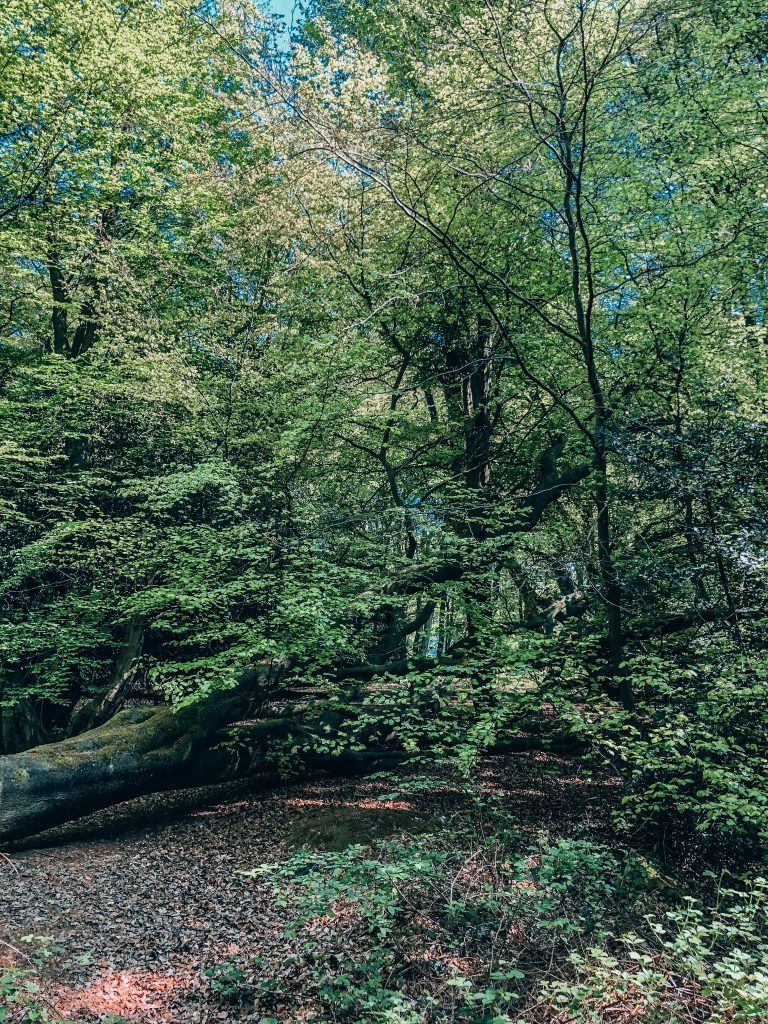 After crossing the M25 we continued straight through another open field, and through a park called Bell Common up to High Road.
Next we turned left at High Road. Don't worry you don't actually walk in a road, but actually through Epping Thicks, so, nature! We passed a pond on our right. The path then continues and gets to the actual Epping Forest where we enjoyed the shadow provided by the multitude of trees. When you are here, keep your eyes open for mushrooms either on the soil or stuck to the trees. This was our favorite part of the hike by far. We stopped here to have a small picnic and then moved on.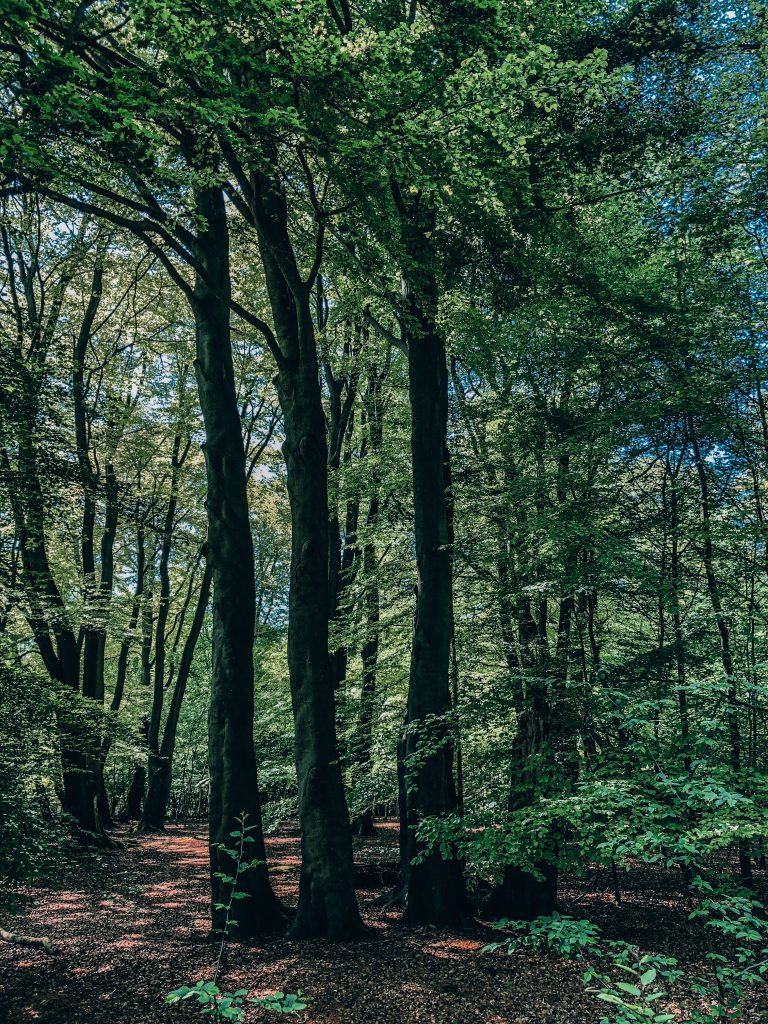 While in this section of Epping Forest there is a yellow arrow that makes you turn left, we did that, and soon we had Debden Campsite on our right. The path then does a turn and borders a fence which is the fence of a Deer Sanctuary. The sanctuary which is not open to the public protects the dark-coloured Fallow deer. If you are lucky you'll see some!
After this, the hike is almost done. We walked back towards Theydon Bois where we found two traditional English pubs to choose from to grab a well deserved pint: The Bull and Queen Victoria.
Will you be trying this Epping Forest hike soon? Let me know in the comments! If you do, use both of the maps I provided and follow the green and yellow arrows and you'll be fine.
And why not check out more things to do in London?