Now yes, for sure the last lockdown haul this year! Got a lot of cute items this time, wintery ones and got started with the lilac which is my obsession of the year. My next haul will be full of lilac as well so watch this space!
Make sure you follow my 21buttons account as I post all of my outfits there, these included!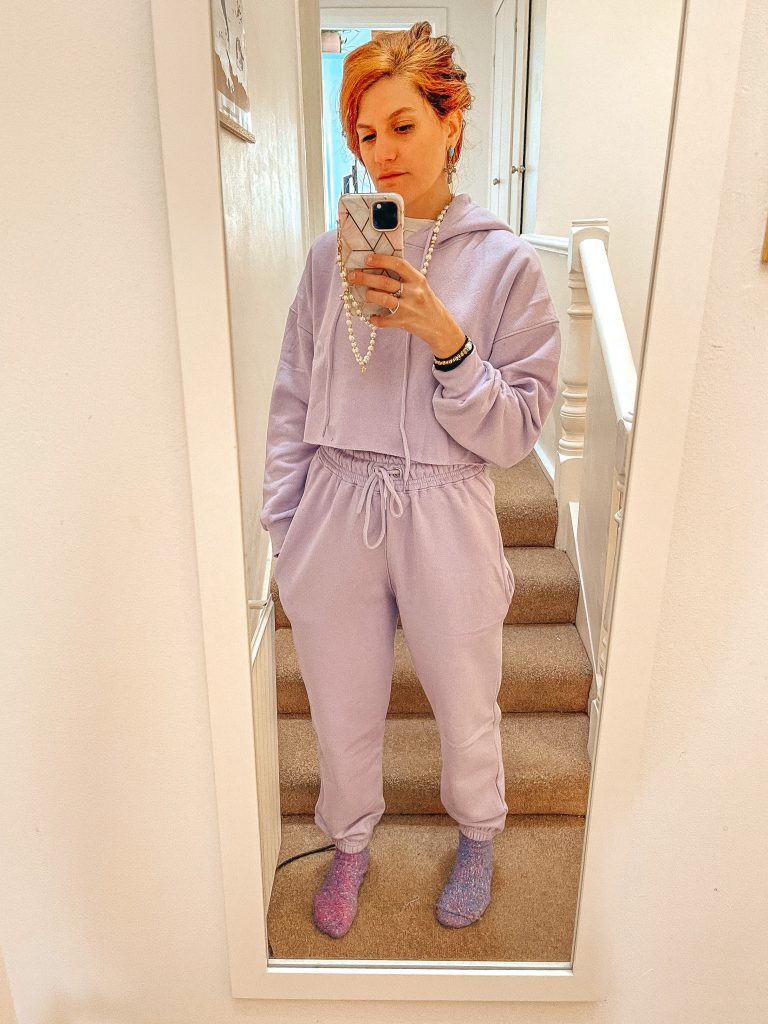 First item of the day is this Lilac Cropped Hoodie & High Waisted Jogger Loungewear Set – Alia nothing more than a lilac dream for these lockdown days, I was jumping up and down when I got it I didn't know it was possible to get so excited from lilac things, but apparently it is. I hope you love it as much as I do.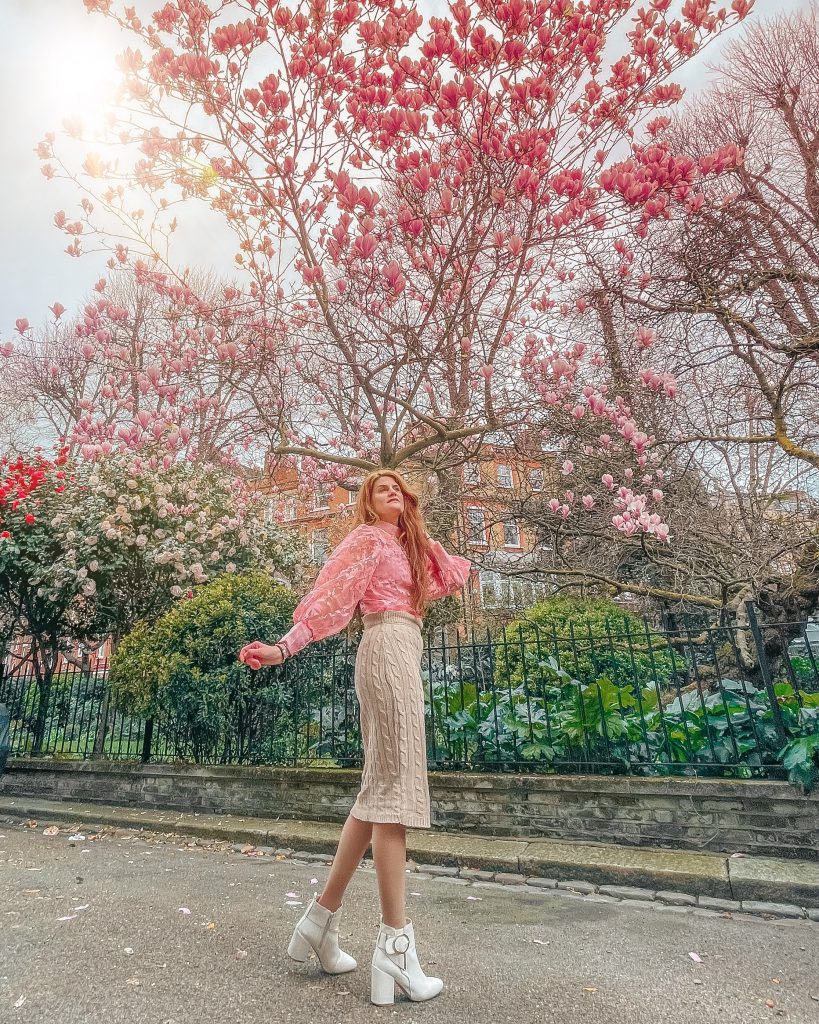 Coincidentally it's cherry blossom season and I was planning to go for a walk around London to see the blooms so I got this beautiful Pink Lace Floral High Neck Cuffed Mesh Organza Top – Sammy. It is flowy, it is flowery, and it is pink, what's more to ask for? I styled it with this beautiful knit skirt also part of a set from Femme Luxe which I haven't stopped wearing ever since!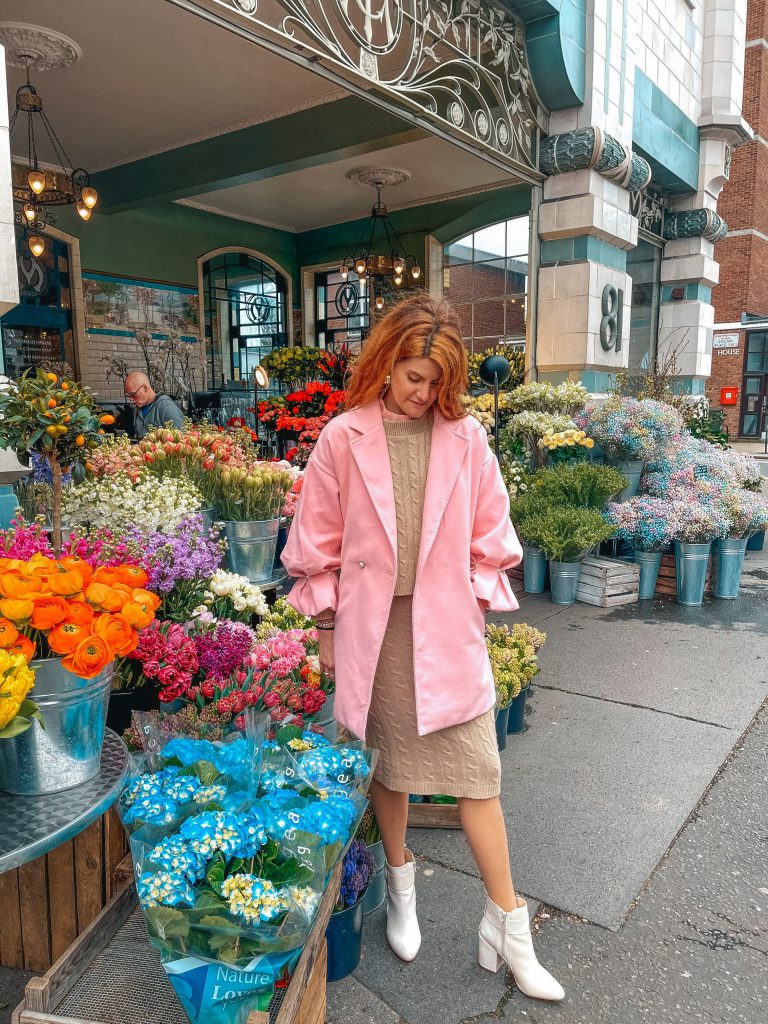 The knit sweater and long skirt are the Stone Cable Knit Midi Skirt Co-ord – Bess. I was super impressed with the quality of this set which is top knotch! Definitely recommend getting it, looks very glamorous and expensive. It's also quite cozy and keeps you nice and warm in this sudden winter within spring. And I will be using it loads!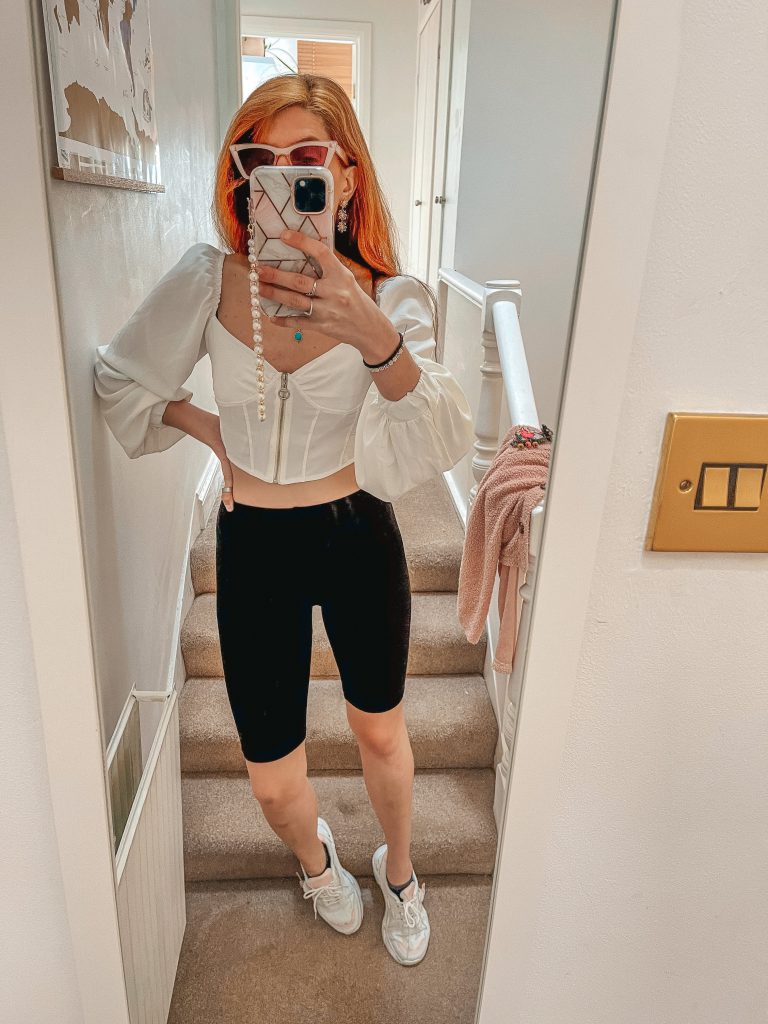 Last one was to ensure that I feel super cute, being a sucker for puff sleeves I just couldn't help getting this White Puff Long Sleeve Zip Up Top – Mandee. It fits really nicely and is very versatile, I'm wearing it with biker shorts in the photo, but it would do nice with jeans or basically any skirt, yes, any skirt would do.
What do you think about this haul? I just think Femme Luxe keeps getting better and that I really look forward to my next one. Lilac things will be included for sure.