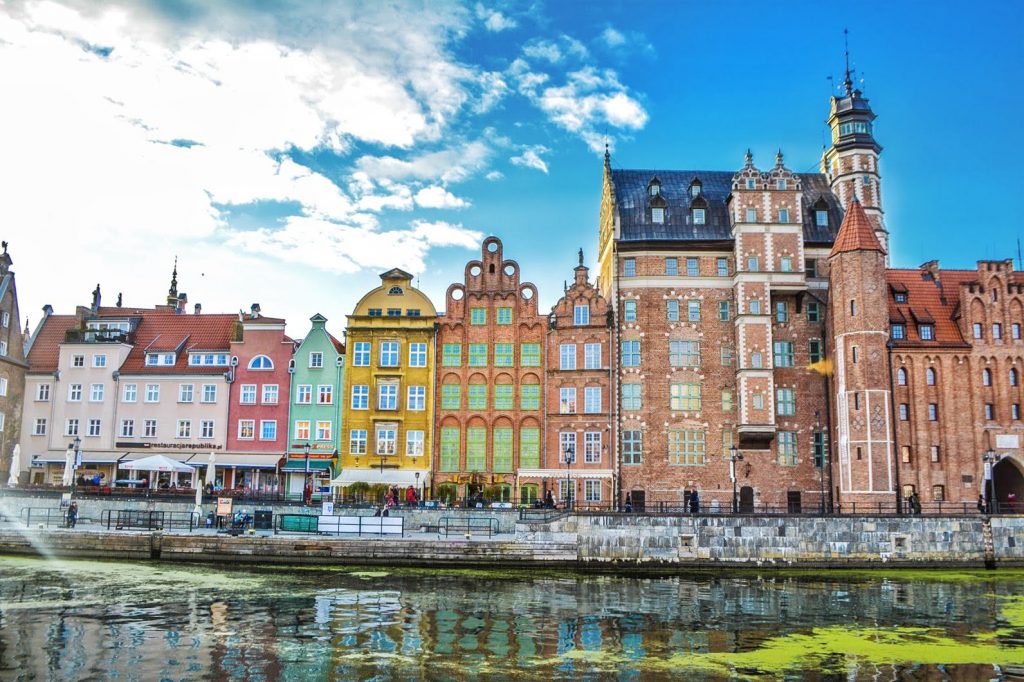 A few years ago, I went to Poland but just to visit Auschwitz. It was a great learning experience, but I really thought I had to give Poland a proper chance, one which wasn't only around one of the most terrible events in human history. So I arranged a 5 day visit, and one of the cities I chose was Gdansk. This Baltic city is full of historic intrigue: it was a Hanseatic port, a free city, and the place where the Second World War began.
Gdansk is the dominant section of what's known as the Tri-city which is comprised of Gdansk itself, the coastal spa resort of Sopot only five miles north, and the modern port of Gdynia an extra three miles beyond Sopot. Gdynia and Sopot are also worth visiting, if you do have time, and you could even visit them both in a day. They are connected with Gdansk by the yellow and blue SKM trains, which operate from Gdansk Glowny train station.
Gdansk's best experiences
---
Main Town
Gdansk's Main & Old Town re a beauty and you can easily spend the entire first day just in it. As I just love free walking tours, I of course took one of the Old Town of Gdansk. You don't have to, but I just find it a great way of not missing out things that are interesting and are right before your eyes but you need a local or historian to spot them. Despite that, I'll do my best to give you a good idea of this area in case you wish to explore it on your own.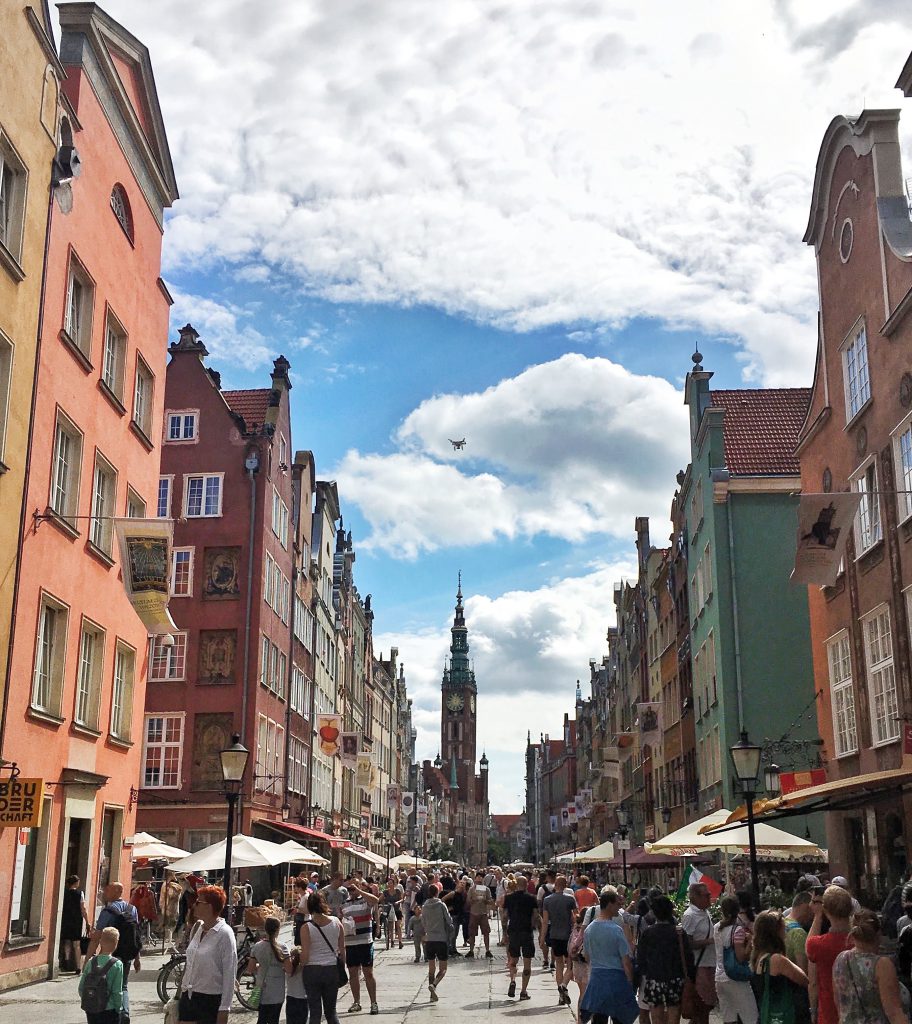 Long Lane or The Royal Route
This is probably your most relevant street in this area, it's a long street which runs from the Golden Gate, through Long Market Square and to the Green Gate. Here you'll see the most beautiful buildings in Gdansk, which by the way, look ravishing. This is partly because they were reconstructed as that street was almost entirely destroyed in WWII. Do take a moment to stare at the variety of intricate façades across your walk. They were my favourite thing about Gdansk.
Walking the Long Lane, you'll pass through some landmarks such as Neptune's Fountain. Right besides it is Artus Court, which used to be the center for merchants in the area. A few steps further, you'll find Fahrenheit's Thermometer, a tribute to Fahrenheit who was born in Gdansk.
Beer Street
From the Golden Gate, if instead of venturing down Long Lane you do a left you'll find the Great Armoury, one of the most beautiful buildings of Gdansk. From there, Piwna, aka Beer Street, is born. It's name stems from the fact that traditional jopen beer was brewed there in medieval times. You won't have trouble finding beer there! Grab one from Browar Piwna.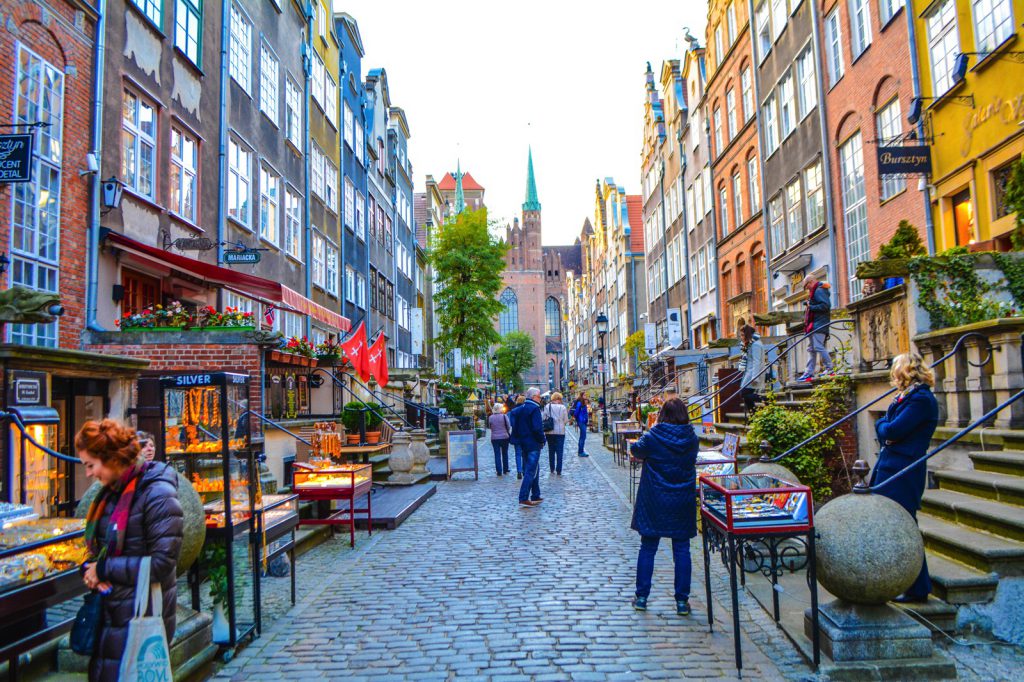 Mariacka Street
Close to Piwna street, you'll find Ulica Mariacka or Amber street. Gdansk is regarded as the capital for Baltic Amber, basically tree resin that after millions of years has become a precious stone. This street has a lot of Amber jewelers. Additionally, it's one of the most photogenic and romantic streets in Gdansk.
St Mary's Church
At the end of Mariacka's street you'll find this church which is one of the largest brick churches in the world. You can also climb up the tower and get one of the most stunning views of the city.

Motlawa Riverbank
You'll be awed when you keep walking and reach the waterfront along the Motlawa River as it's one of the most spectacular features of the city. As you promenade by the water, you'll continue to see beautifully rebuilt traditional houses as well as landmarks, such as The Crane and the Swan Tower. If you fancy it, you can also take a boat tour from here.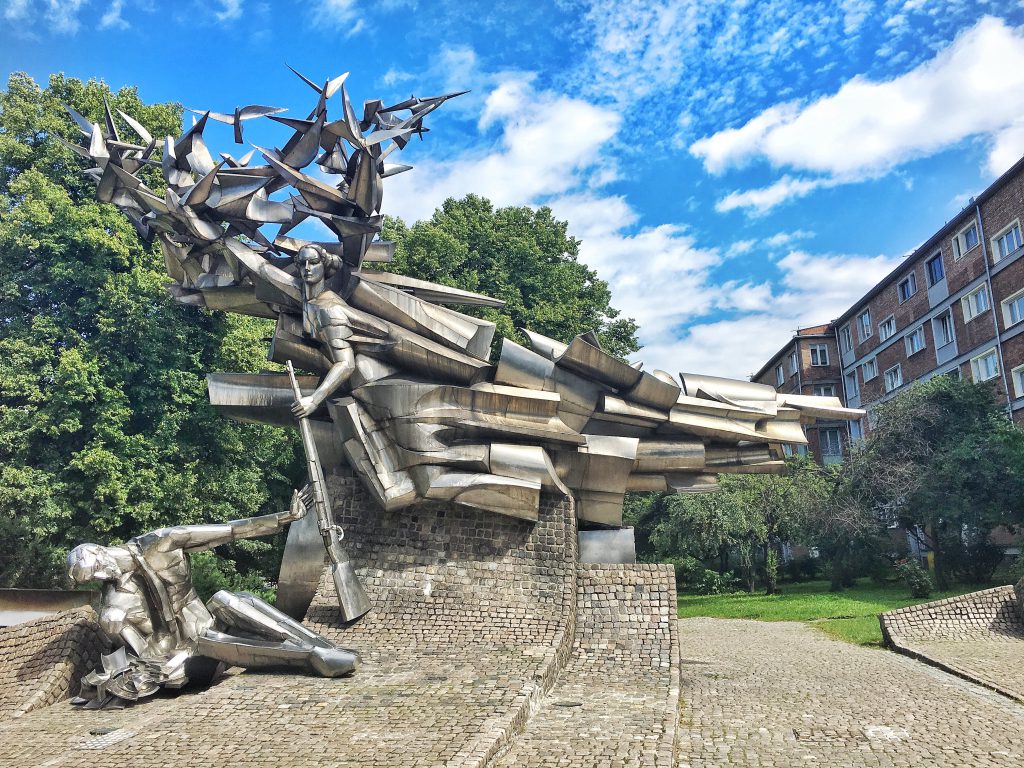 The Polish Post Office
This is where one of the first acts of WWII happened. At the time, Gdansk was not Gdansk but Danzig, and a free city. This Post Office was however Polish territory, and on 1 September 1939 the Germans attacked it. The post office employees did whatever they could to defend it and actually resisted the attack for quite a long time before they surrendered. Despite their surrender, most of the Polish survivors were executed and only six from fifty-six are said to have escaped.
There is not much to see other than a small museum in the post office (which still functions) and a monument, but this spot stands as a testament of Polish heroism in their resistance against the Nazis right from the start.
European Solidarity Center
An attraction reserved for those into European history. You'll find the European Solidarity Center, the Monument of the Fallen Shipyard Workers of 1970 and the famous Shipyard Gate N°2 all quite close together. All of them are around what was known as "Lenin's Shipyard" and they are all related the popular movement of Solidarity, led by Lech Walesa. Solidarity was the first non-Communist trade union, and this movement was responsible for a campaign of civil resistance that contributed to the eventual collapse of Communism across eastern Europe.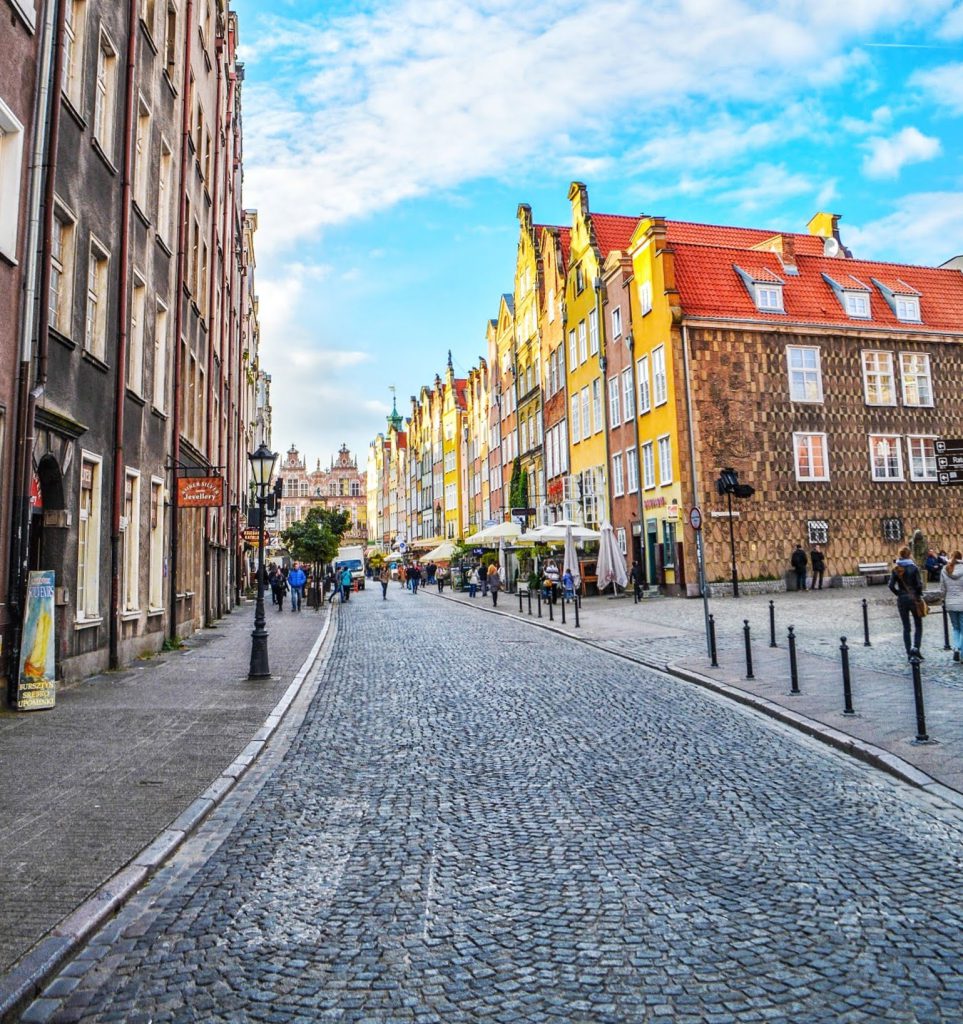 Malbork Castle
This castle is not in Gdansk, but it's an absolute MUST. Like seriously, it's the largest castle in the world! So save yourself over half a day of your visit in Gdansk to visit it, as it's about an hour away from Gdansk, and it's quite big.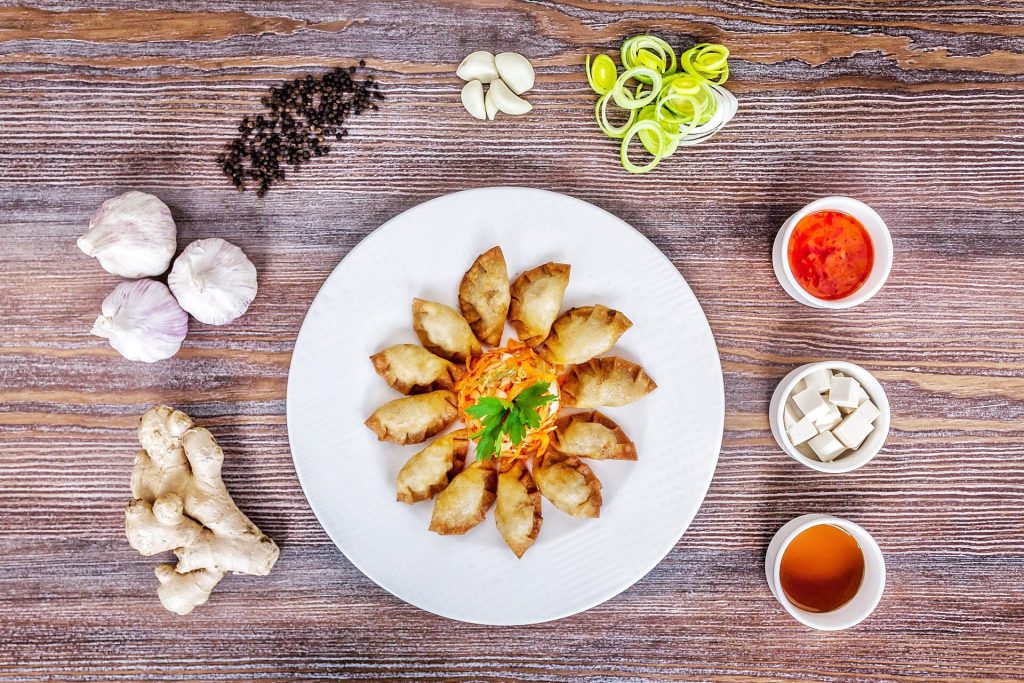 What to eat
---
When in Poland, you must eat pierogis! These are delicious dumplings with a savoury or sweet filling, which can be filled with virtually anything. In Gdansk, try Pierogarnia Mandu or Nova Pierogova. There are veggie options.
Kubicki is the oldest still standing restaurant in Gdańsk. It was opened in 1918 by Bronisław Kubicki who made it into one of the most fashionable and popular restaurants of the time. Interesting thing is that most of the interior survived bombings of WWII and Kubicki's interior retains much of its former structure. Fresh fish is the go to dish, but other delicacies include hearty traditional Polish soups as well as meats and tenderloins covered in gravy.
Head to restaurant and microbrewery Brovarnia where beers range from schwarzbier to lagers and special brews. Accompany them with classics of hearty Polish cuisine such as pork knuckle baked in house beer, or beer goulash with buckwheat and pickled cucumber.
Last, check out Pyra Bar which offers a huge menu of dishes, but all made with potatoes, and at a cheap price. Locals love it.
Where to stay
---
I stayed in the Five Point Hostel which was actually quite nice, but the only bad thing is that they couldn't hold my luggage which was a huge problem for me but may not be for you. You can look for other cheap, nice hotels here.