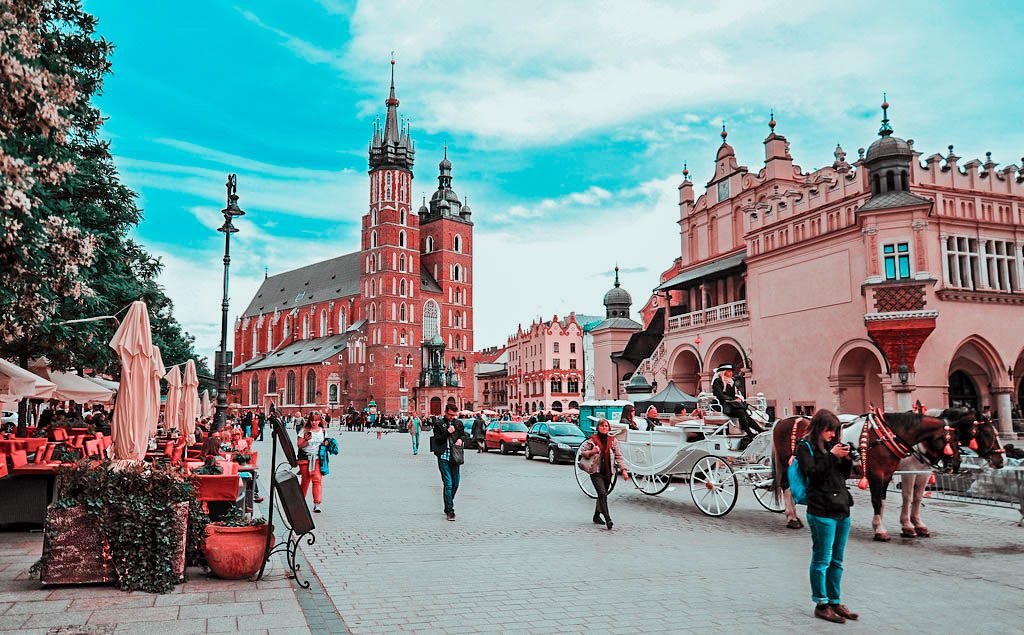 If you only have time to visit one city in Poland, make it Krakow. This city is rich in culture and history, it has beautiful architecture, it's super cheap and it's fun. Krakow also has interesting and key places to visit nearby, one of them being the hard to digest but not to be skipped, Auschwitz. Below I outline the best things to do in Krakow, as well as accommodation and transportation tips.
Krakow Bucket List: Things To Do
Explore Krakow's Old Town
Make this the first thing you do. As soon as I got to Krakow I did a free walking tour of the Old Town. The tour guide was super knowledgeable and took us to many beautiful sites including the Main Market Square & St Mary's church, Cloth Hall and Townhall Tower, the remains of medieval city walls with Barbican and St Florian Gate, St Francis Church, Bishop's Palace, the Papal Window, Wawel Hill, Wawel Castle and Wawel Dragon.
I ended up doing a bunch of free tours in Krakow with the same company, they always had Polish guides which made a lot more authentic.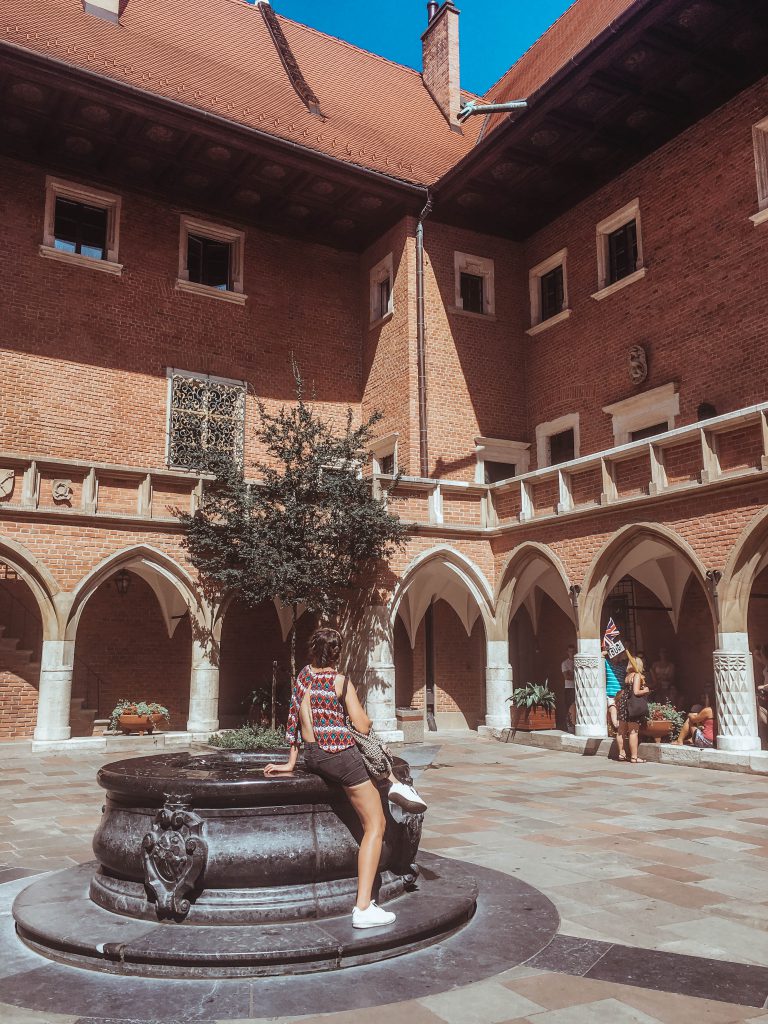 Take a day trip from Krakow to Auschwitz and Birkenau
Auschwitz was the main reason I visited Krakow the first time, over ten years ago. I had studied so much about the Second World War and the horrors of the Holocaust, I felt I needed to see this place with my own eyes. Visiting it was really hard. I first went to Auschwitz I, which was an concentration camp not an extermination camp. That means although deaths occurred in this camp, extermination wasn't its main purpose. Today this camp is a museum, the barracks where the victims of the Holocaust briefly lived in are now filled by stories about what happened in this place. My visit wasn't guided so I had time to read everything at my own pace. Many of the things you see and stories you learn are shocking, but it is definitely a learning experience.
Now, the visit to Auschwitz II – Birkenau, the extermination camp, was even harder. I was visiting Krakow in winter so, although it was 3pm, it was dark, gloomy as well as drizzling. The site was mostly untouched in the sense that it hadn't been converted to a museum like Auschwitz I. The barrack rooms were empty, but didn't seem to have been refurbished. The day I visited, there was no sign of staff and barely any humans around. I thought about how cold it was even when I was wearing many layers and a full body jacket. I thought about how many people would have arrived by train via the rail that went right inside the establishment, directly to their death. After all, it's estimated 1.1 to 1.3 million people died in Auschwitz.
My second visit to Auschwitz was different. It was in summer, the sun was shining, it was full of people and this time my visit was guided and hence quicker. Nevertheless, it was still hard. Good weather can't hide what happened on this place.
You can get to Auschwitz from Krakow by bus, train or via a tour. The easiest and most hassle free way is by a tour which includes transport and tickets. Once in Auschwitz, you can do a guided tour or a self-guided one in case you prefer to visit the site at your own pace. If you'd rather do the trip by yourself to ensure you have unlimited time on the site you can do so by bus or train, but none of the options are great, the bus is crowded and bumpy and the train leaves you 2km away from Auschwitz. Between bus or train, I'd choose the bus which leaves from the MDS Bus Station right besides Krakow's Central Station.
Book the tour here directly: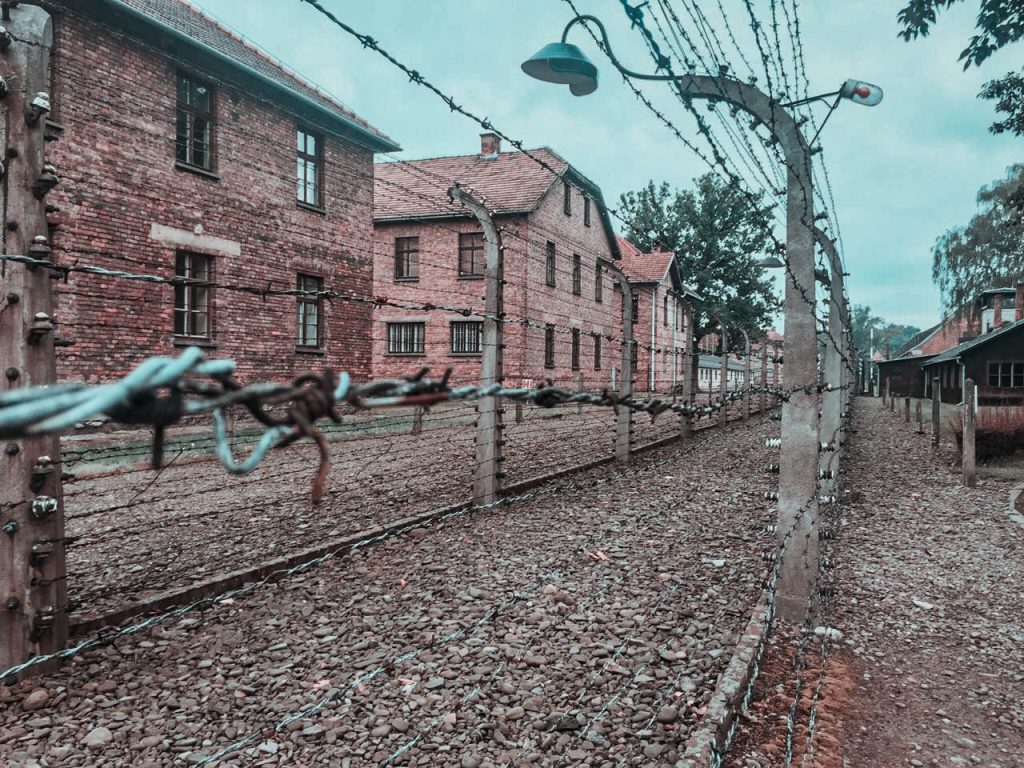 Take a half day trip from Krakow to Wieliczka Salt Mines
Upon planning my second visit to Krakow, I was recommended the salt mines by a Polish friend and the first thing I thought was: tourist trap. But as she insisted, I gave it a try. And she was right. The salt mines were amazing, definitely one of the best things to do in Krakow. All visits to the mines are guided, and the level of organisation they have is almost equivalent to a US theme park. The guide I had was excellent, never have I seen someone so passionate about their job. And I can see the reason why. The mines are beyond huge, and boy are they are fun. They are filled with sculptures done by the miners themselves which is almost unbelievable, including a not-small-at-all chapel where everything is made of salt including the chandeliers! It is like a whole new world down there. Book your skip the line tickets here, I queued for around 50 minutes because of not having them in advance.
Visit Kazimierz or Krakow's Jewish neighborhood
Krakow's Kazimierz used to be were Polish Jews and Polish Catholics coexisted for centuries. Jews, who had been expelled from countries all around Europe, found their home in Poland. Here, they grew rapidly and lived in peace, making Kazimierz one of the most important sites in the Jewish worlds. Unfortunately on the Second World War, Jews were moved into a ghetto, and many were killed or fled to other countries. Today, there are very few Jews in Kazimierz, however their culture is still embedded in the area in the restaurants, synagogues, and in monuments made to them after the war terror. The biggest Jewish Festival in the world also takes place here. You must visit Kazimierz with a tour to make sense of it, and luckily there is a free walking tour offered for Jewish Krakow which covers Kazimierz, the ghetto and also Oskar Schindler's factory.
Eat zapiekanki at Plac Nowy
The Plac Nowy, one of Krakow's squares, has something you can't miss. Zapiekanki! It is like a pizza but made from half a baguette, it's delicious and it's cheap. There are many toppings to choose from. It's on Kazimierz so make sure to save time for them while you are visiting the neighborhood, you won't regret it. I would have them everyday!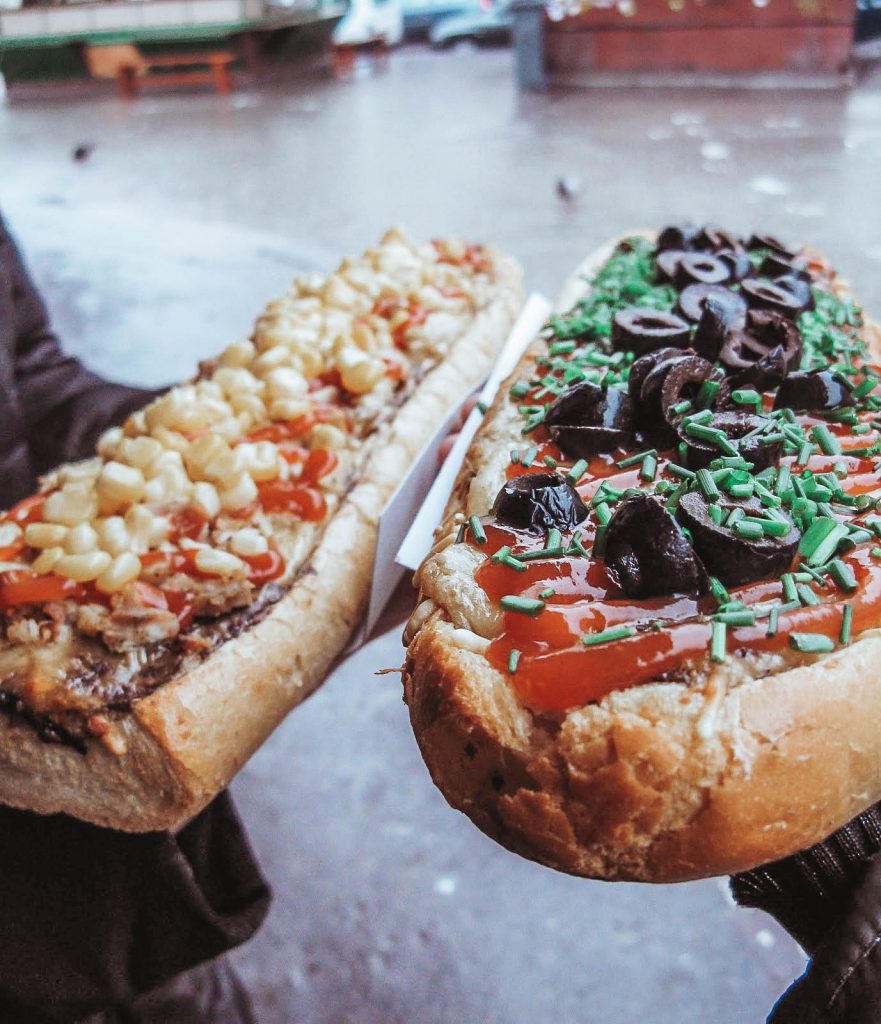 Go inside Oskar Schnidler's factory
Oskar Schindler is known for saving 1200 Jews during the war, by employing them in his factories. His Enamel Factory in Krakow is now a museum. Learn his incredible story in the museum, you can book a guided tour with skip the line tickets here.
Have yummy Polish food
Fellow vegans visiting Krakow, try vegan pierogis at Glonojad. Pierogis are my favorite Polish food, unfortunately they are not vegan so I'm glad I found this place. For the non vegans, try schabowy, a pork breaded cutlet in beer batter in Milkbar Tomasza, they do cheap and local Polish food. Also try placki po zbojnicku, potato pancakes with boar goulash, in Balaton. Kuchnia u Doroty was also recommended to me by locals and it has excellent reviews.
Climb to the top of the Kosciuszko Mound
This mound not only looks very interesting but also provides beautiful panoramic views. It is a little bit of a climb to the top, but nothing terrible and also it's worth it. You can get there by tram or bus from Krakow's center.
Hike, swim or scuba dive in the Zakrzówek lake
If you are looking for something non touristy to do in Krakow, this is it. This lake used to be and mining quarry and now it's irresistible blue waters are a nice place to go swimming, and it's also a great place to go for a hike. Apparently it is also possible to scuba dive here as there are many sunken things(cars, buses) to check out but I couldn't find the diving school that takes you here. To get to Zakrzówek, the nearest transport stops are 'Kapelanka' and 'Norymberska;' and you can take tram 18 or bus 194 to get there. You can also cycle or take a taxi as it's not far from Krakow's center.
Get a kitty faced cappuccino at Krakow's Cat Cafe
If you read my posts or follow me on Instagram you know I love cats and therefore cat cafes! If you need some kitty love and are craving something sweet visit Kocia Kawiarnia Kociarnia. Don't expect to have lunch here because there is nothing savory.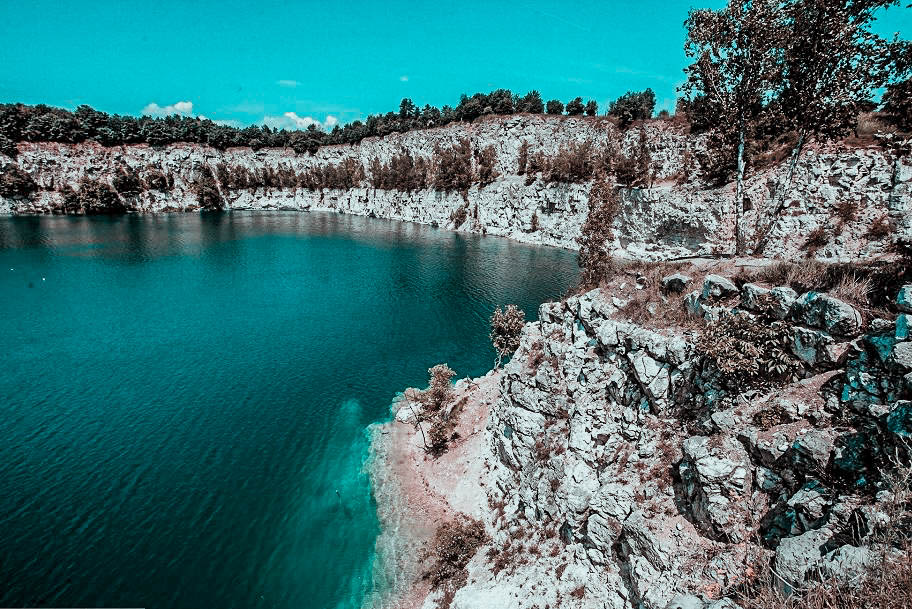 Krakow Bucket List: Best Activities & Tours In Krakow
I've pre-filtered the best activities and tours in Krakow here:
Krakow Bucket List: Where To Stay In Krakow
Because Poland is so cheap you can get a really nice hotel for the same price of a basic hotel in western European countries. So treat yourself! I've pre-filtered the best hotels in Krakow here.
Krakow Bucket List: How To Get To Krakow
Within Europe, low cost flights will take you to Krakow very, very cheaply. To get the cheapest prices try Momondo and Skyscanner. Depending where you are, it might make sense to take a train in terms of time and money. For example I booked an overnight train from Warsaw to Krakow using RailEurope, and then one from Krakow to Prague. If you are traveling as a backpacker and have time, then use GoEuro as it will search for flights, trains and also buses.

Are you planning on visiting other places in Poland as well? You should! Read about them here.
Enjoyed this article? Support my work by buying me an oat capuccino. Otherwise, do me a great favor of leaving a comment and following me on Instagram (@travelwithpau). Feel free to say 'Hello!' I don't bite. And make sure you save the article for later!

This post contains affiliate links. If you click on one and make a purchase, I might make a small commission, at no extra cost to you in order to help support my blog.