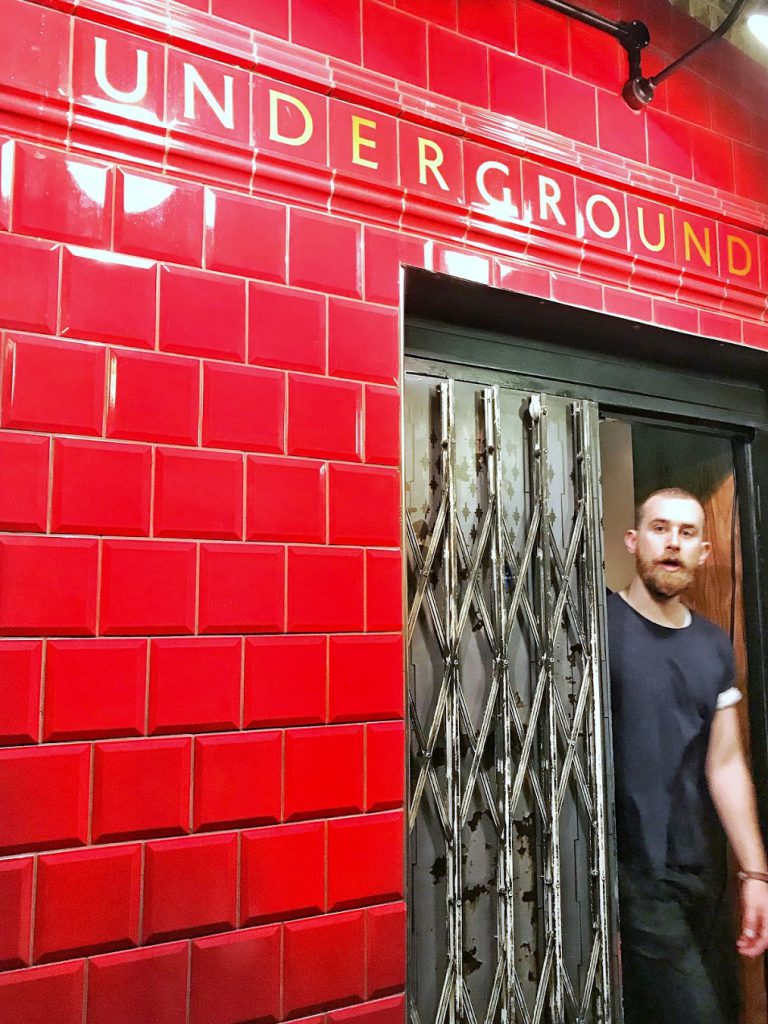 Visiting Cahoots in London
My dad & sis came to visit me a few weeks ago and I was faced with the task to look for things to do in the evening. And then, I found Cahoots!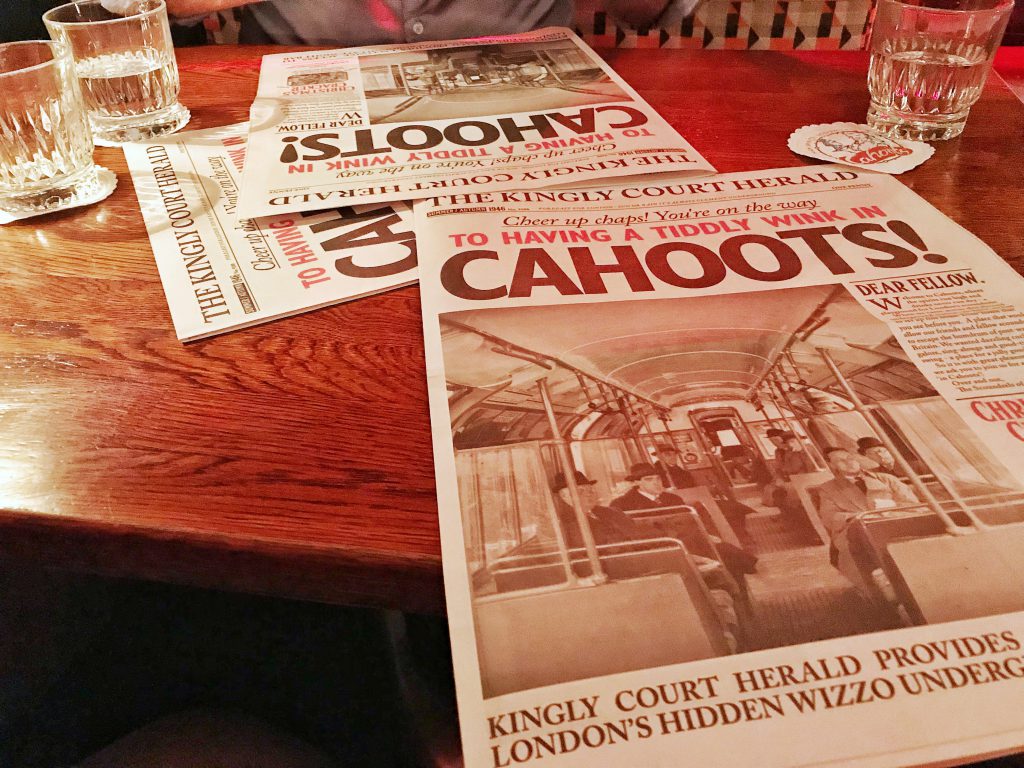 Cahoots it's a 1946 tube-themed cocktail bar. A tube theme bar and going back in time sounded good enough! We Londoners love immersive experiences, so I decided to take the plunge and made a reservation.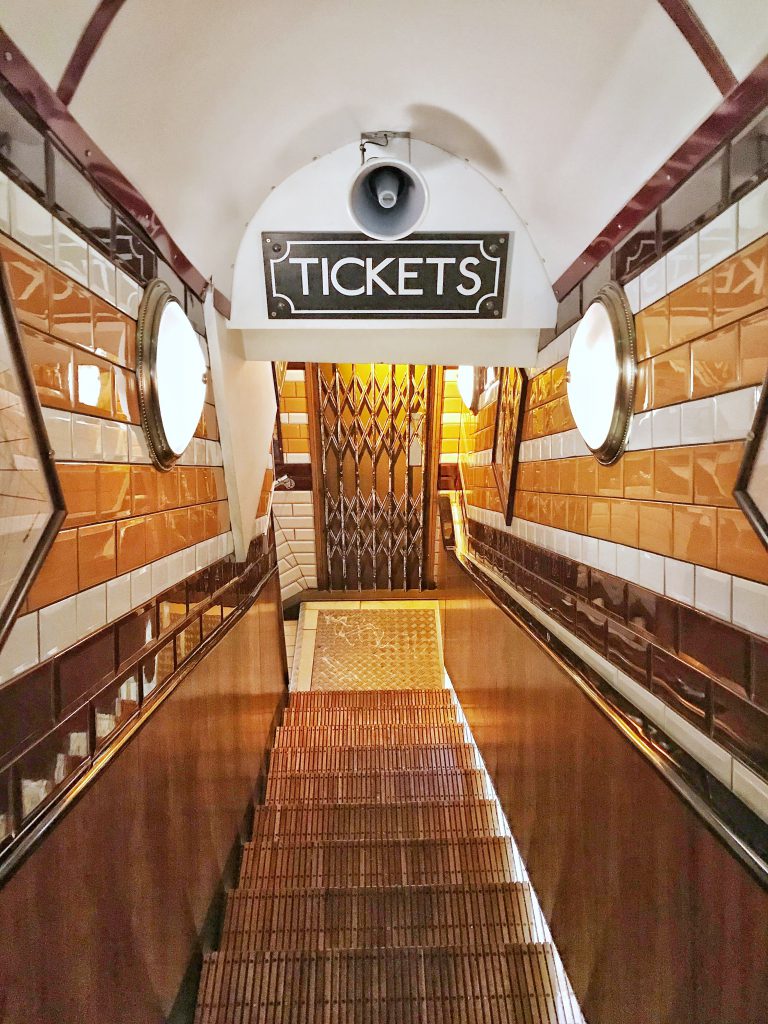 When the day arrived we headed to Kingly Court in Carnaby where Cahoots is located. I couldn't find anything in my wardrobe that would represent the 40s so I just opted for an elegant look instead. Upon arrival I gave the doorman the code word and we were soon let in. Shortly after I was going down colorful tube stairs and already getting excited.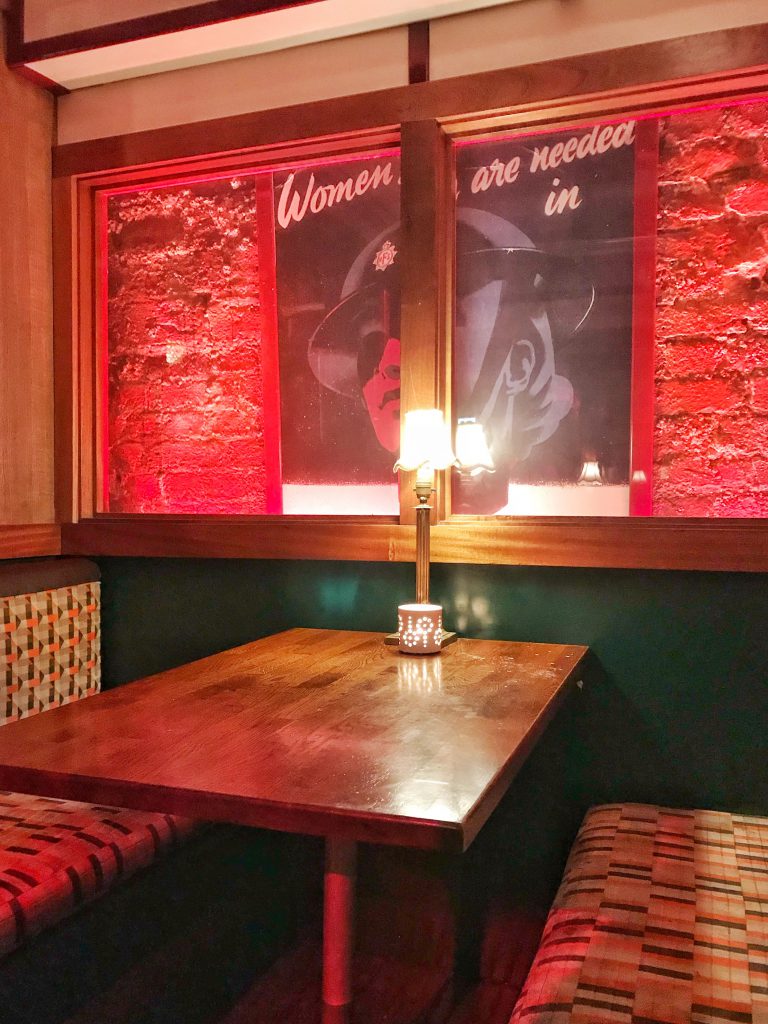 We arrived to the tube ticket booth where we gave our coats to a nice man with a 1940s attire. Then proceeded to enter the bar and get a first glance of the stunning furnishing and decor. Our waiter shortly escorted us to the tube carriage where we were to enjoy our drinks.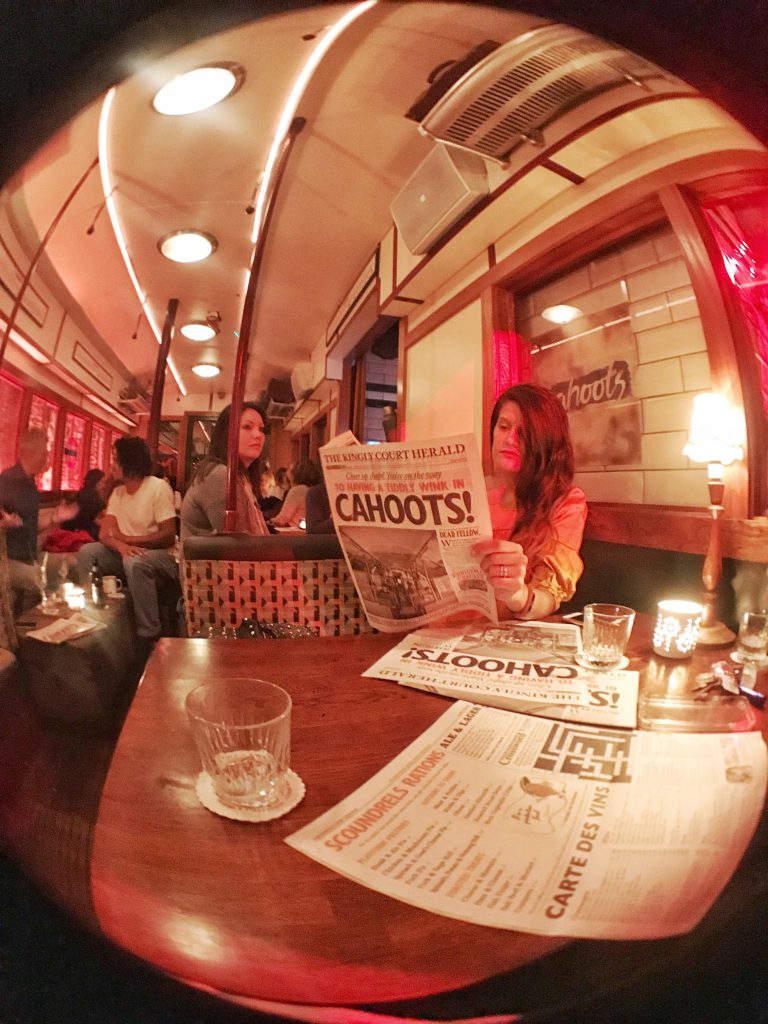 It's cocktail time
The waitress was in full 1940s character and her greeting was a "What Ho". She handed us the menus which came in the form of  nicely done newspapers. There I had to choose from dozens of cocktails, priced at an average of £11. I went for the gin based Vera Lynn. From the rations they offer we chose pitta bread and dips. As an FYI they don't do proper food, so think about where you are going to dinner after, if not before.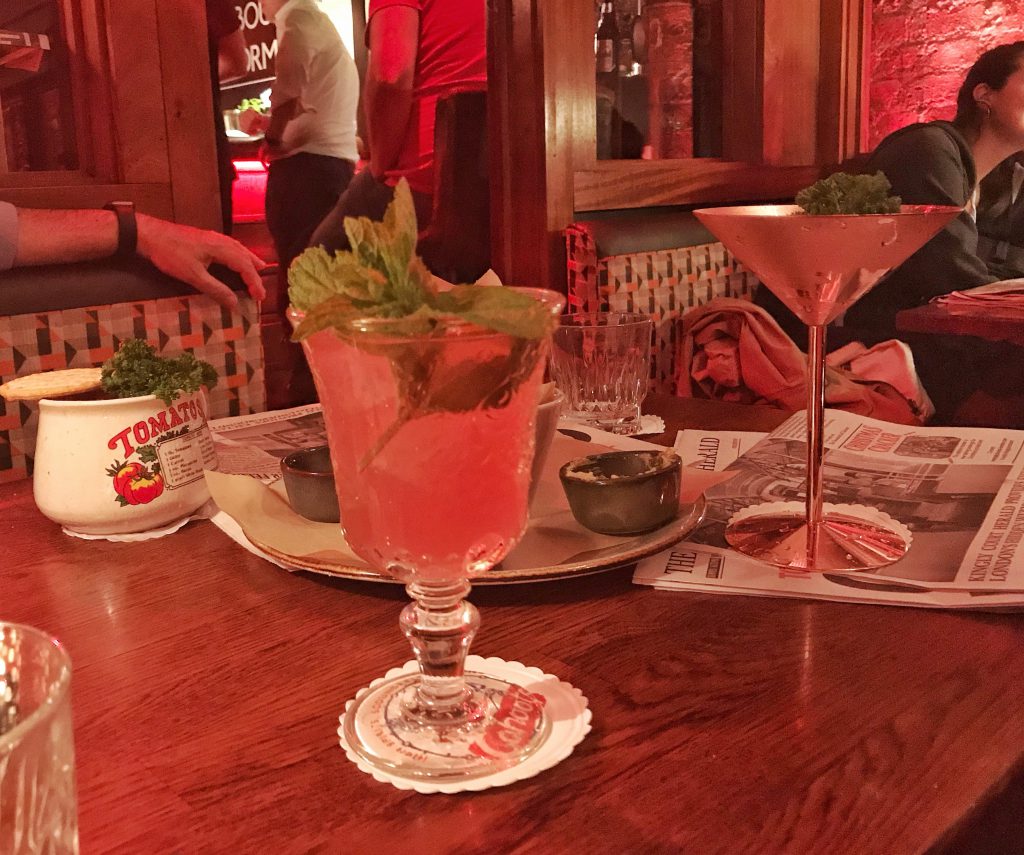 The cocktails were delicious as well as beautifully decorated. Cahoots is a perfect place for cocktail lovers indeed.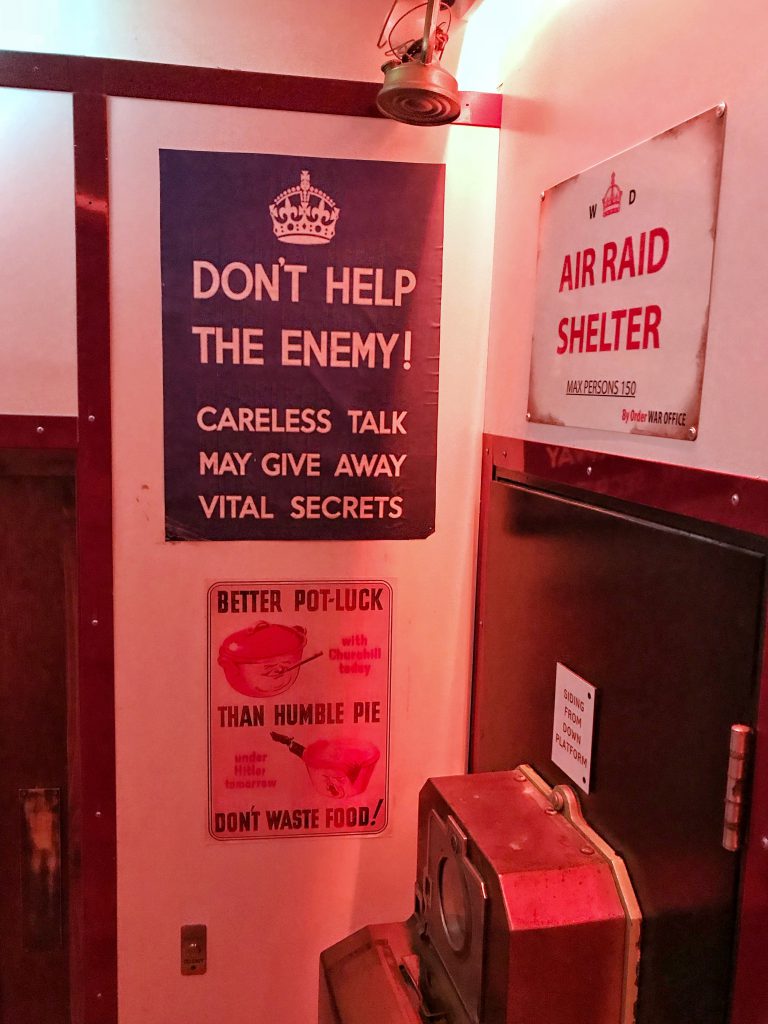 Word of advice: Ask for a seat on the tube carriage when making your booking in Cahoots' website. The visit is 2 hours long and you need to book in advance.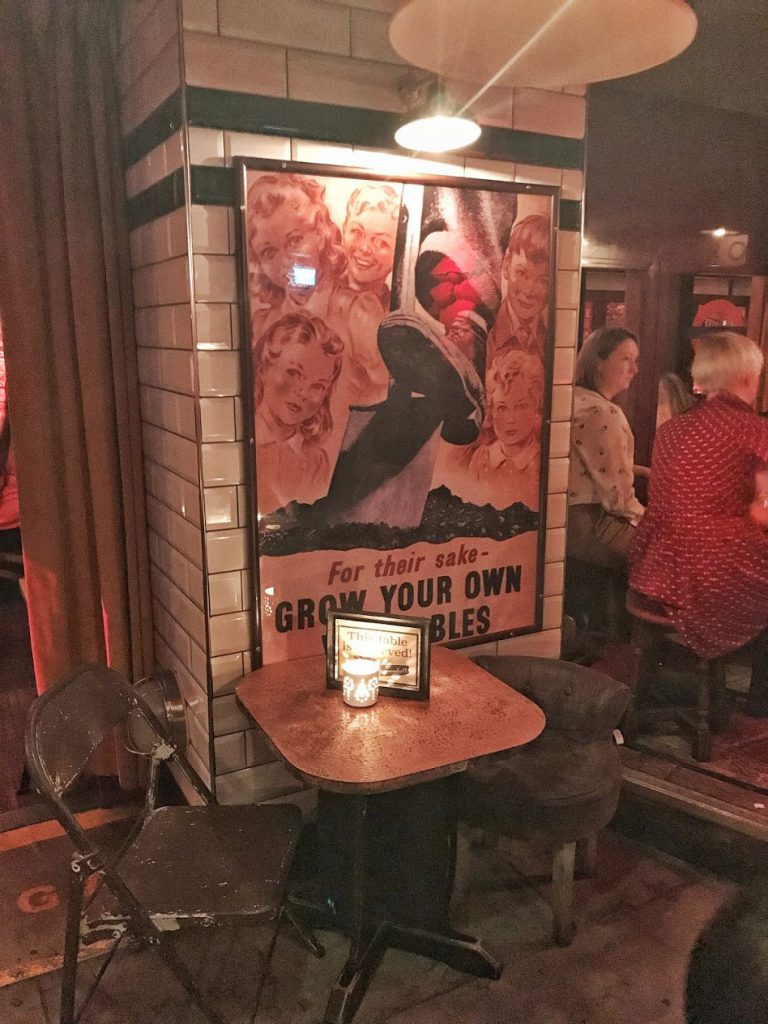 Looking for more cool, non touristy things to do in London? Check out this article.