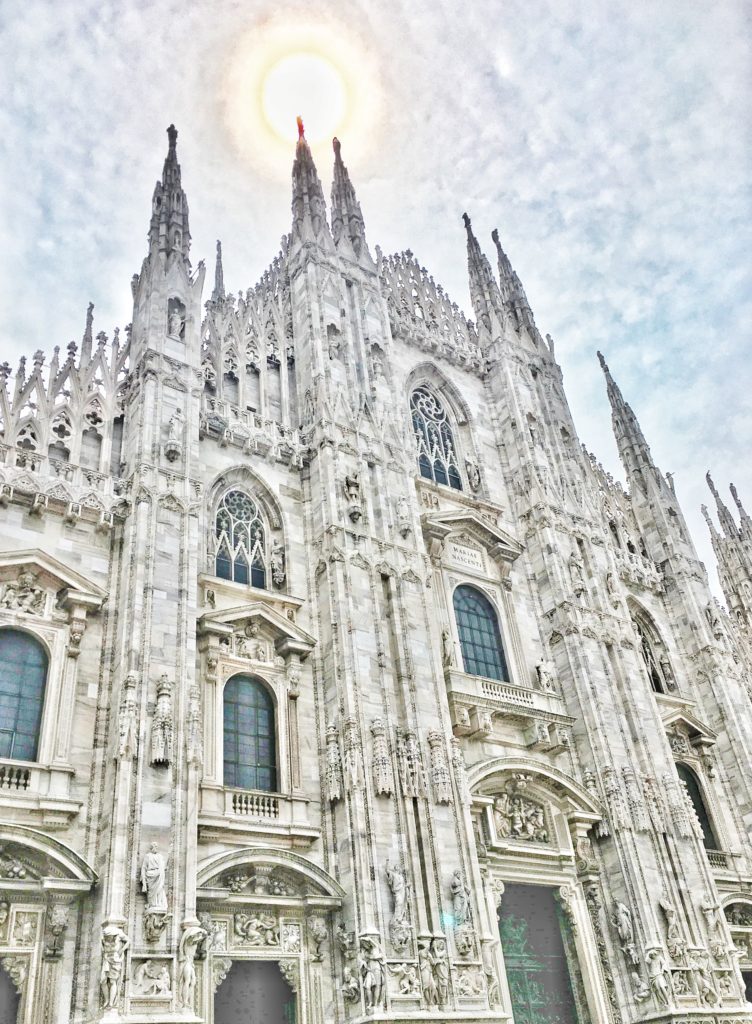 Milan is elegance mixed with a pinch of the chaos and messiness that characterize Italy. It's one of the richest cities in the European Union, the banking capital of Italy and one of the world's fashion capitals. Don't be surprised if you run into a photoshoot on the street in Milan! I found it to be quite unique when compared to other cities in Europe, and even very different from it's national neighbor, Rome.
Milan may not be in the typical Italian itinerary, but even if just for a day, it should be. There indeed are less attractions than in Rome, Venice or Florence, but some very interesting. It's majestic Duomo attracts millions of visitors every year, as does Da Vinci's Last Supper, also in Milan. Learn what to do, see and where to stay in my Milan travel guide!
WONDERFUL THINGS TO DO IN MILAN
Admire the Duomo di Milano
This marvelous Gothic cathedral is undoubtedly the main attraction in Milan. And I bet you'll agree! Its intrinsic design is one of a kind. It's also the third largest cathedral in the world. Get your ticket to the Duomo, museum and more plus an audio guide here.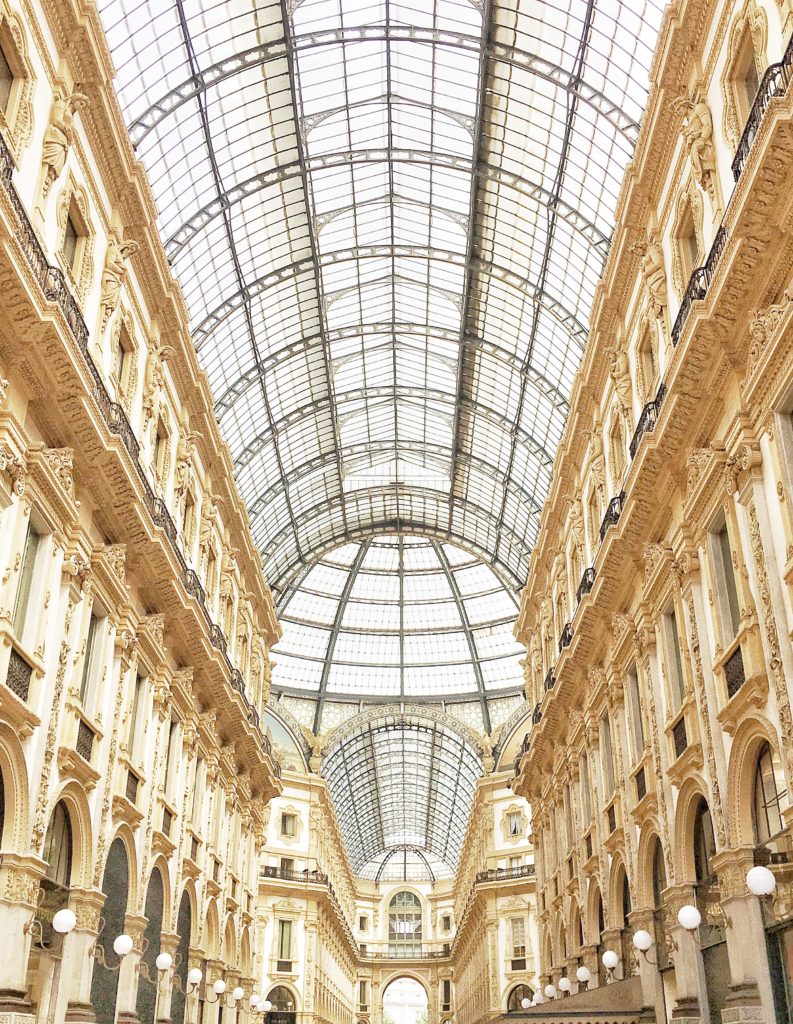 Window Shop in Galeria Vittorio Emmanuele
One of the world's oldest shopping malls, this beautiful gallery in Milan which is now home for the most luxurious brands, is a few meters away from the Duomo. It's seriously so beautiful! The windows of the luxury stores here are also a spectacle themselves. Another of Milan's favourite attractions.
See Da Vinci's Last Supper or Cenacolo Vinciano
One of the most well known painting of all times is in Milan! However it's not that straightforward to see it. The official website sells tickets but they get sold really in advance, so it's just easier to book this guided tour instead, also below: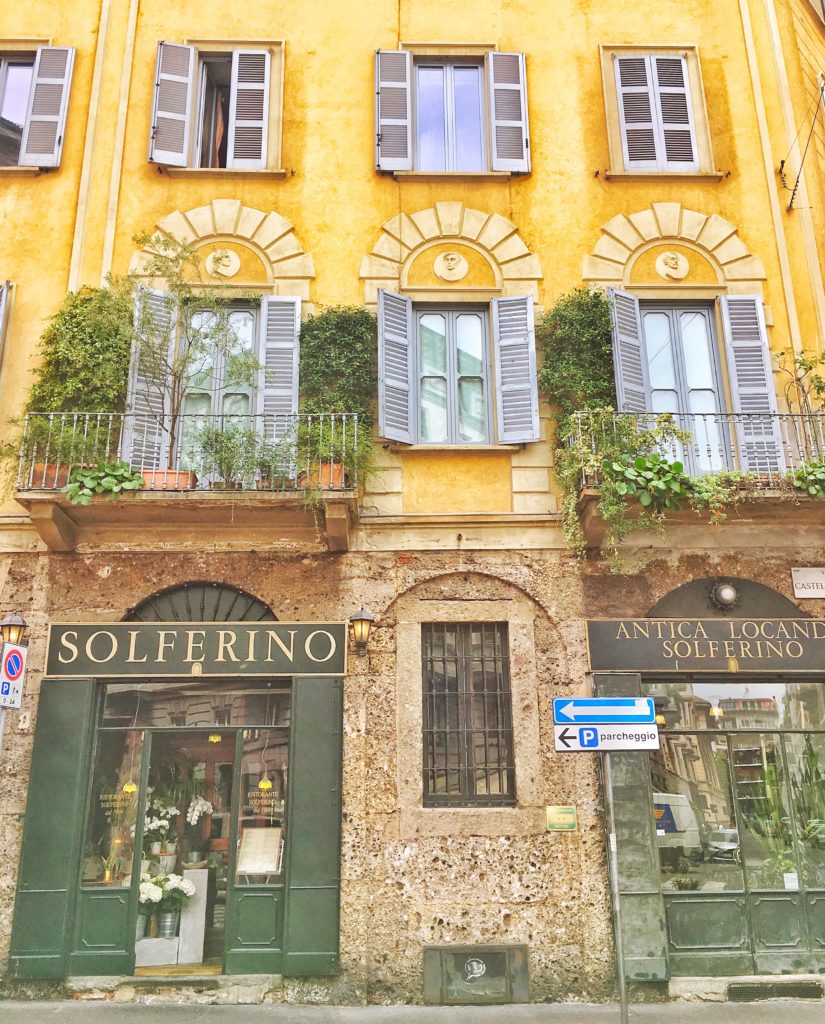 Hit up the Brera District
The Brera District is the artistic heart of Milan. Its ancient streets are beautiful to walk through, eat, shop and photograph. The Pinacoteca di Brera is also here (see next point).
Culture yourself at the Pinacoteca di Brera
The main gallery in Milan, containing a wonderful collection of Italian paintings that will fascinate any art lover. Book your ticket in advance here.
Parco Sempione & Arco della Pace
The beautiful Parco Sempione, is the main park in Milan and has lots to offer. It's layout is beautiful and if you are lucky to go in summer as I am, you'll enjoy seeing ducklings running around, turtles bathing in the sun, and musicians playing some tunes in the open air. Moreover on one side of the park you'll find the beautiful Arco della Pace (or Peace Arch) and on the other extreme the Castello Sforzesco.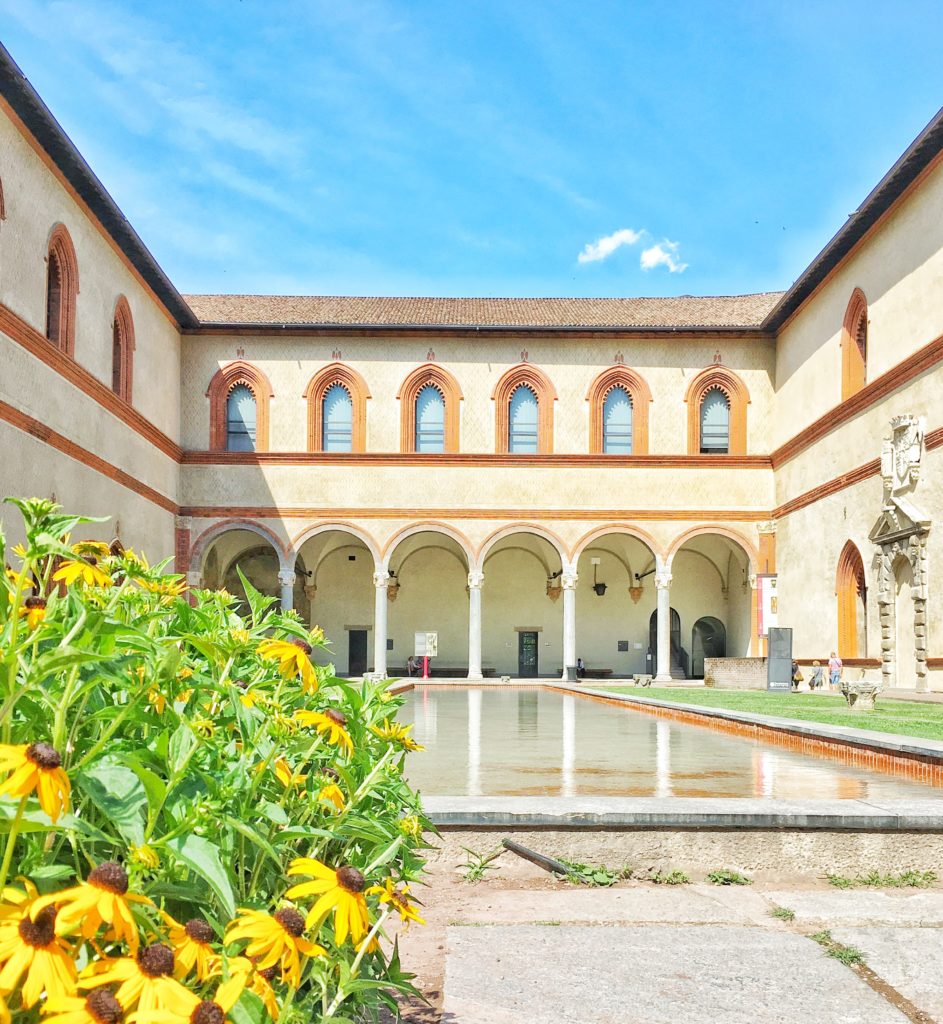 Get inside Castello Sforzesco
A 15 century castle now home to various art and history museums, including the Rondanini Pietà Museum, which contains Michelangelo's last sculpture. One of the must visit castles in Milan! Buy tickets here.
Spot the Bosco Verticale
This won't likely be present in any Milan travel guides, but in my opinion is totally worth looking at. It's a building complex literally covered in trees. I saw it by chance, but I'm so glad I did. It's not only super environmentally friendly but also very photogenic!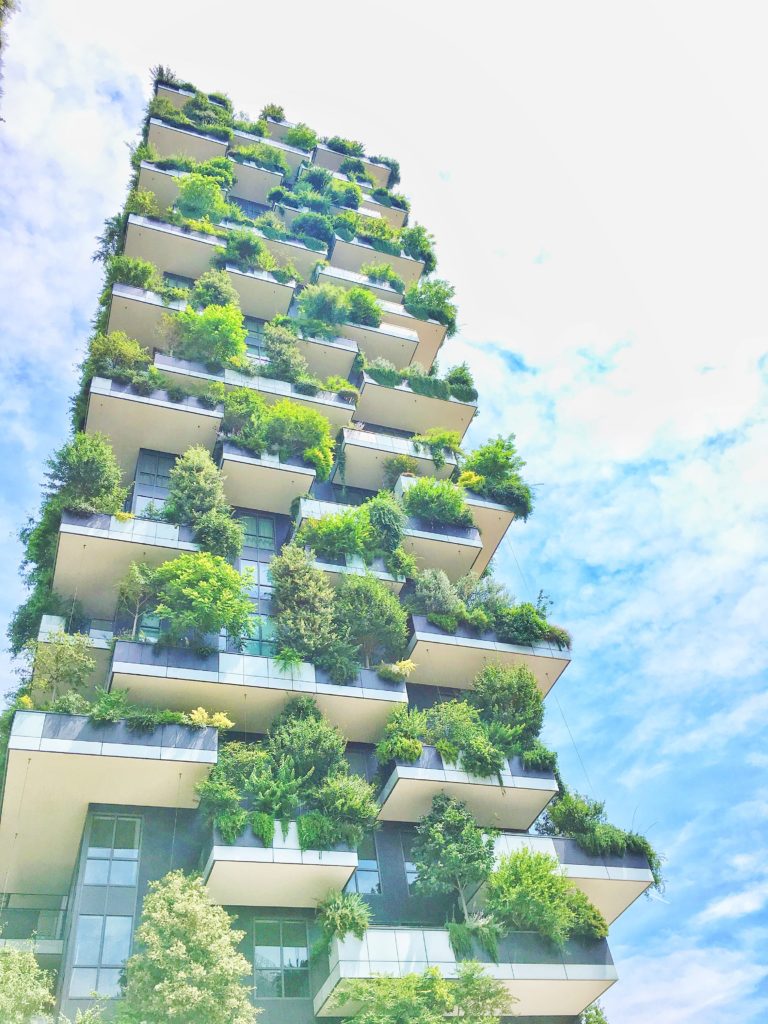 Roam the Navigli District
Milan also has canals! The main one is the Naviglio Grande which gives the name to this district. Sip on an aperitivo while you enjoy the sundown and take pictures of the canal. There is also great authentic Milanese cuisine here for a post aperitivo dinner. A must do when in Milan!
Have some of Milan's best food
Milan's signature dish is the risotto alla milanese. It's best version can be found at Ratana or at the Trattoria Masuelli San Marco.
For your Milan pizza fix, try Maruzella, Piccola Ischia or Pizza AM for the Neapolitan version. For a thin crust version try S.P.I.B Pizza. You must also try panzerotto, a deep fried calzone, which you can do at Luini.
Last but not least, ice cream! Try La Gelateria della Musica and Gelato Giusto for the best ice cream in Milan. For chocolate filled ice cream cones, try Cioccolatti Italiani. For organic and vegan flavors, try Ciacco. The vegan pistachio was a dream come true!
WHERE TO STAY IN MILAN
Staying in the centre of Milan is recommended but not at all essential in my opinion. For instance, I stayed here, which is a bit north as I needed to be close to a concert venue and it worked out more than perfectly for me. It was cheaper, and getting to the centre of Milan using the metro was super quick and easy. You can search for other highly rated cheap hotels in Milan here.
Milan's metro is cheap and easy to get around. I found taxis (and also Uber) to be super expensive, so try to avoid them.
HOW TO GET TO MILAN
If you are traveling to Milan within Europe, low cost flights will take you to Milan cheaply. If you are traveling to Milan within Italy, it might make a lot more sense to take a train in terms of time and money. You can book trains using RailEurope. If you are on a budget and don't have time constraints, then use Omio as it will search for flights, trains and also buses.
MILAN'S BEST TOURS
Visiting Italy? Check all my posts here.
Enjoyed this article? Support my work by buying me an oat capuccino. Otherwise, do me a great favor of leaving a comment and following me on Instagram (@travelwithpau). Feel free to say 'Hello!' I don't bite. And make sure you save the article for later!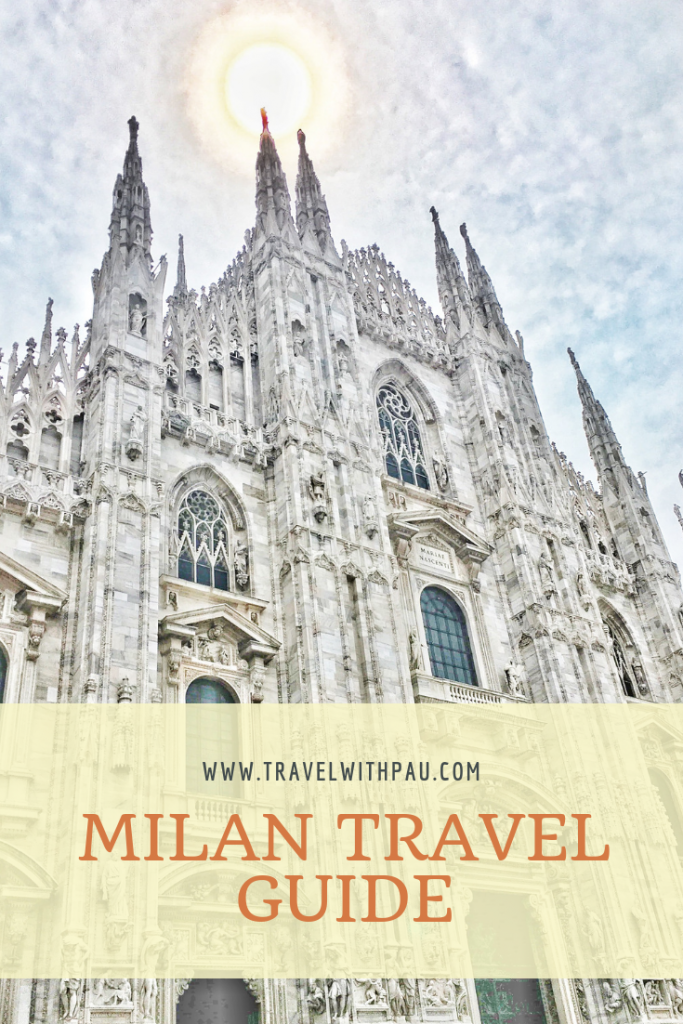 This post contains affiliate links. If you click on one and make a purchase, I might make a small commission, at no extra cost to you in order to help support my blog.