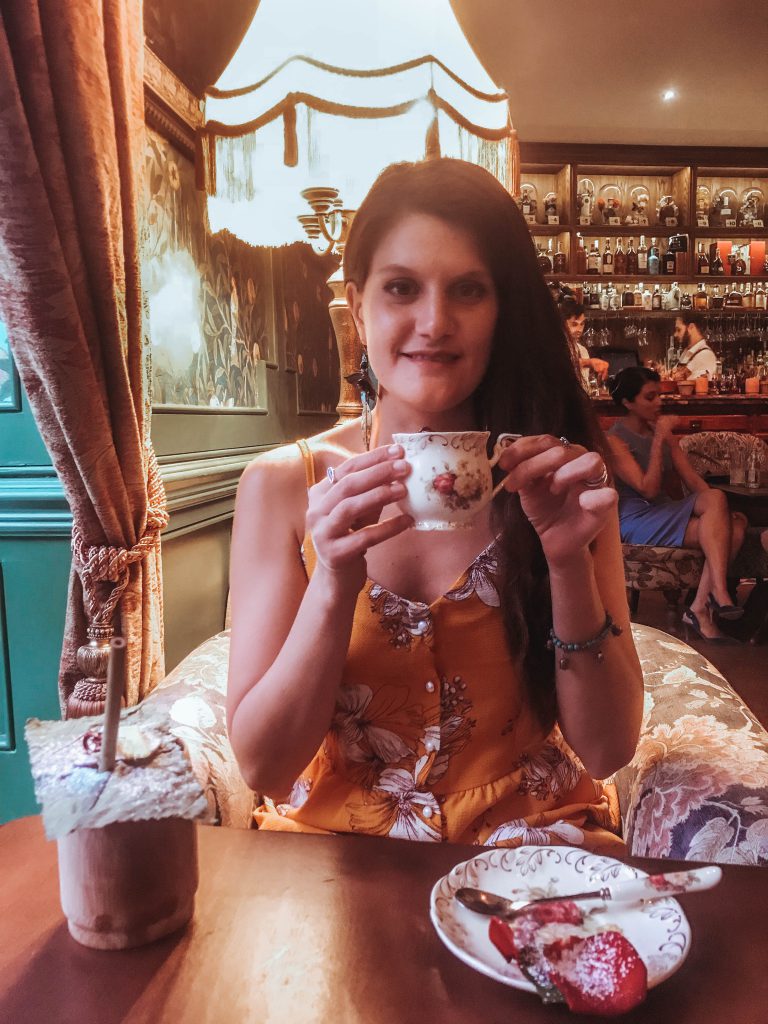 I heard about Mr Foggs House of Botanicals opening and I thought: a House of Botanicals? I need to visit right away! After doing some research, I learned two things. First, there are many Mr Foggs, and this is the newest one. Second, Mr Foggs is part of the same group as the must-visit iconic bar Cahoots so this made me even more eager.
Upon arrival to Mr Foggs House of Botanicals which is located on a corner of Fitzrovia, we were greeted by the lovely doormen and let in. We quickly learned that the downstairs area of the bar is walk in, while upstairs is reserved for bookings. Both areas have different cocktail menus. The downstairs area is filled of lush greenery and nice people chatting, and most are standing up. If you were to try and imagine how the area looks like, it is a little bit like if there were a bar inside of the Kew Gardens' greenhouse. If you look up, you'll find bird cages filled with plant and flowers which hang from the ceiling.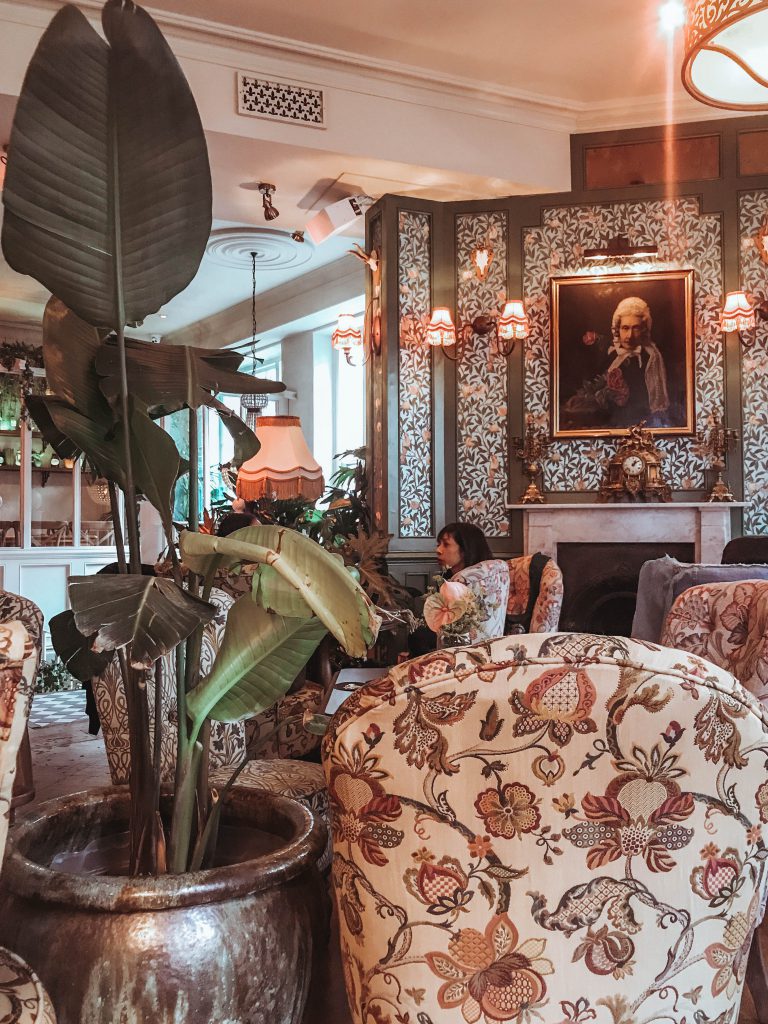 I had barely been able to take a good look on the downstairs area when a hostess came to take us to our table upstairs. We went up the white metal set of stairs, which also reminded me of the one in Kew Gardens greenhouse. The upstairs area looked quite different. It is much quieter, more elegant, and definitely more flamboyant. Its walls and furniture feature colorful plant and flower patterns. Paintings from back in time and hunting trophies fill its walls. It is very clear that every detail and prop has been carefully thought of. I soon felt transformed to Victorian times.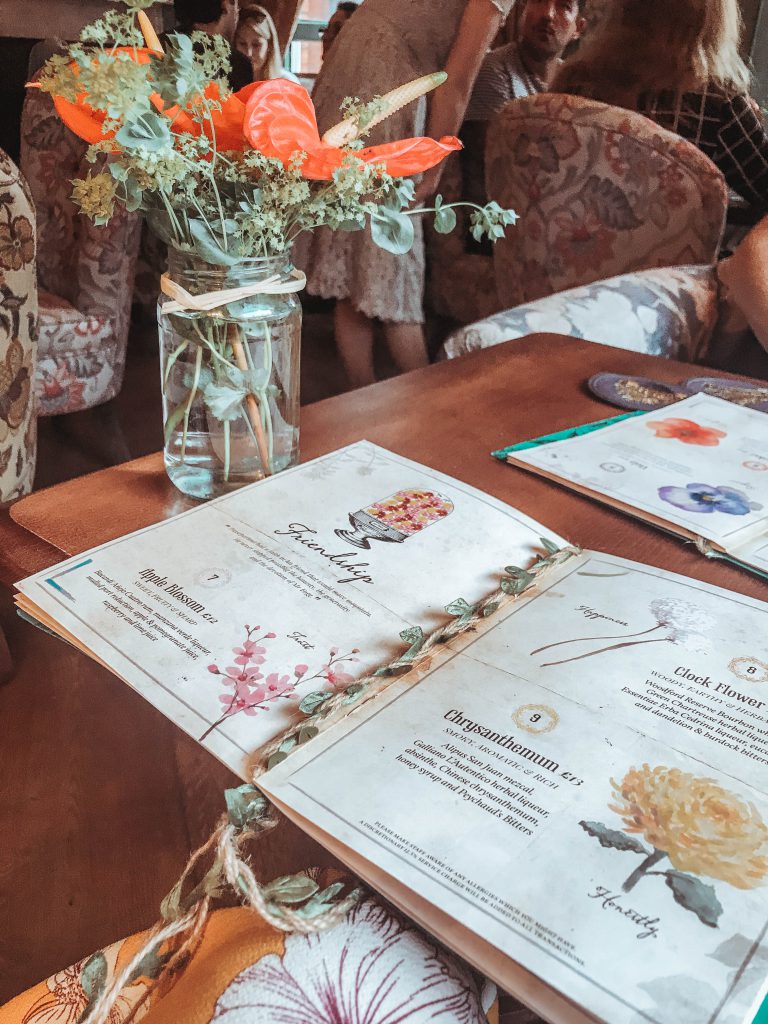 Shortly after sitting down, a smiley waitress handed us the menues. The cocktails are grouped under different topics based on "The Language of Flowers": Beauty, Courtship, Friendship and Love & Affection. Nibbles and other drinks, like beer, are on the menu for those who are not fond of cocktails.
I'm a gin lover, so without really thinking it twice, I went for the Cherry Blossom. Its ingredients: Star of Bombay gin, Evangelista Ratafia liqueur, falernum, almond, pineapple, lime and sakura tea foam, £13. And I made the right, actually, the best choice because I bet it's the prettiest cocktail on the menu! It is presented on a hexagonal glass plant pot, filled with pebbles. The drink sits in the middle. It has a foam which visually reminisces coffee, and an edible butterfly made of wafer sits on the side. Delicious, indeed, but so aesthetically beautiful I felt bad drinking it. If there is one drink you must order, that's the Cherry Blossom.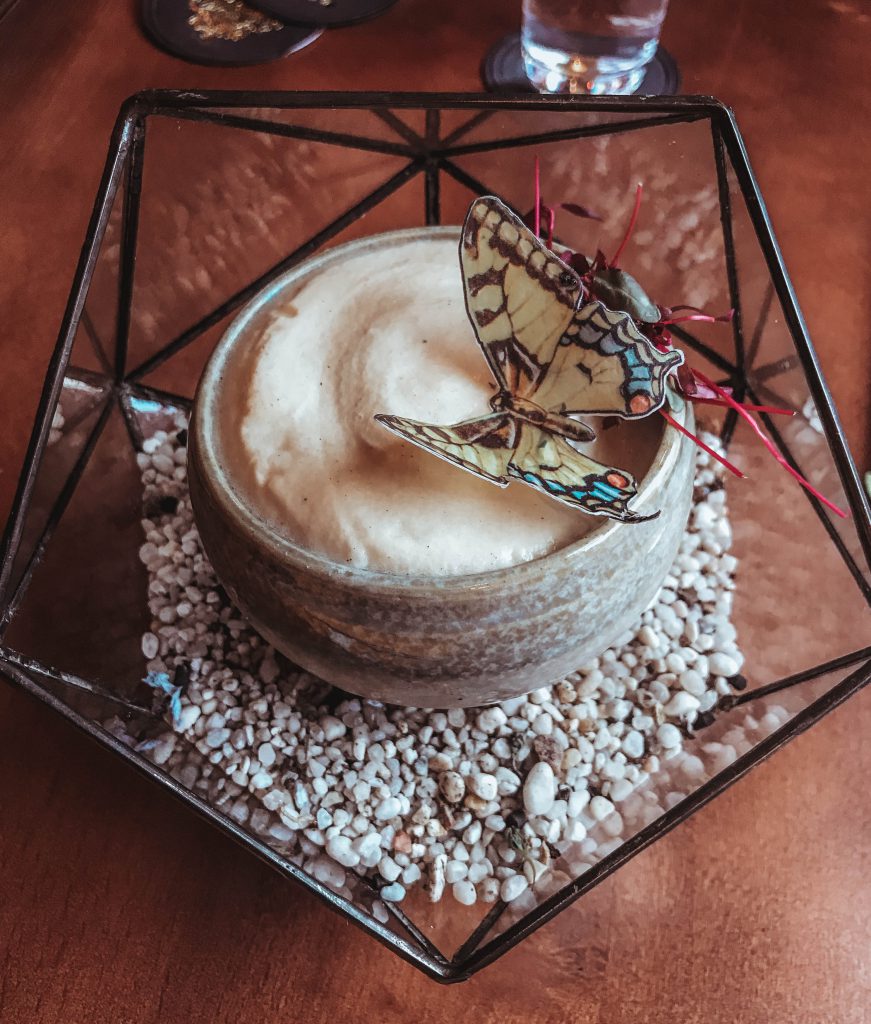 Pablo joined me this evening and as usual. He chose the Nose Tweaker for his first round: Enemigo 89 Añejo Cristalino tequila, Cocchi Americano Rosa aperitif, prickly pear, honey water, fresh grapefruit, lime and chilli, £14. Refreshing and spicy, it is presented in a pottery glass with a chili and red flower as decoration, both which go just perfectly with its taste.
For our second round, I changed from my usual gin to vodka and ordered the Red Rose: Tea-infused Grey Goose L'Original vodka, rose, red fruit shrub, lime and rose lemonade, £11. This cocktail comes, very much on par to the interior decoration, in the cutest English tea cup. Red rose petals sit on the side, matching the liquid which is as red as red can be. As you can infer from the ingredients, it was incredibly sweet with a lemony touch. I had never drank a cocktail from a cup of tea and just thought it was a great idea. Most people wouldn't even think you are drinking!  Now, this time Pablo went for the Pear Blossom: Glenfiddich IPA Scotch whisky, Drambuie Scotch whisky liqueur, pear, ginger, cinnamon and kaffir lime. The presentation of this cocktail had tropical slash tiki bar vibes written allover it. The drink comes in a wooden glass with a big leaf on top and a cane straw where to sip from.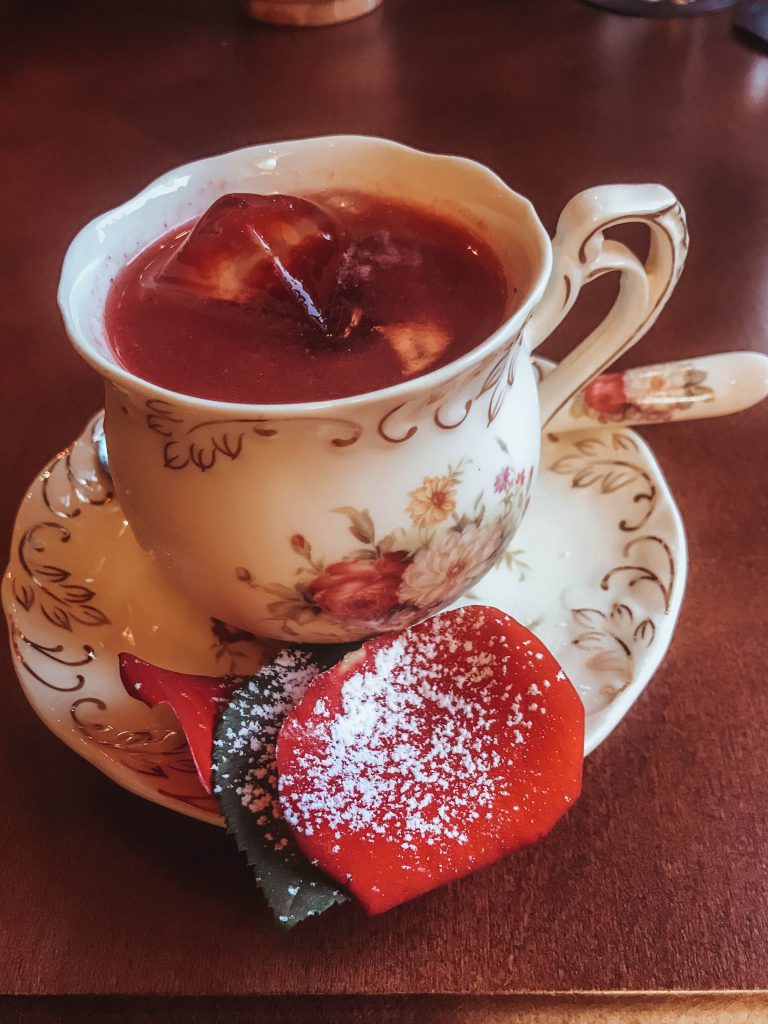 As it was a school night, we called it, and decided to leave all the other very tempting drinks on the menu for another time. Mr Foggs House of Botanicals is definitely the place you'd bring someone you want to impress, either a date or a friend visiting London who wants to see somewhere different. These kind of places are what make me love London more every day!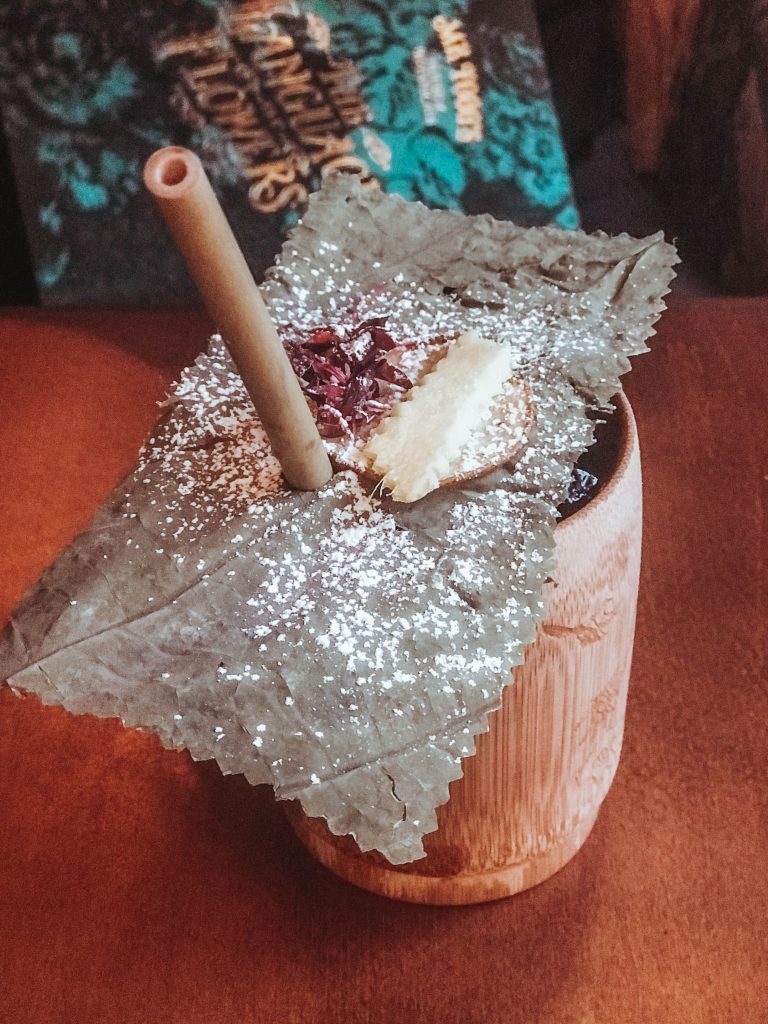 The cocktails in Mr Foggs House of Botanicals range between £10-£14. This is more than reasonable considering their quality and presentation. Staff was incredibly attentive, even asking for feedback when we were about to leave. Ah, and don't forget to go to the toilet while you are here, you'll be able to listen to stories of Phileas J. Fogg and his journey around the world. I really enjoyed the overall experience and will definitely explore the other Mr Foggs locations now that I've seen this one.
To make a booking, visit Mr Foggs House of Botanicals' website.