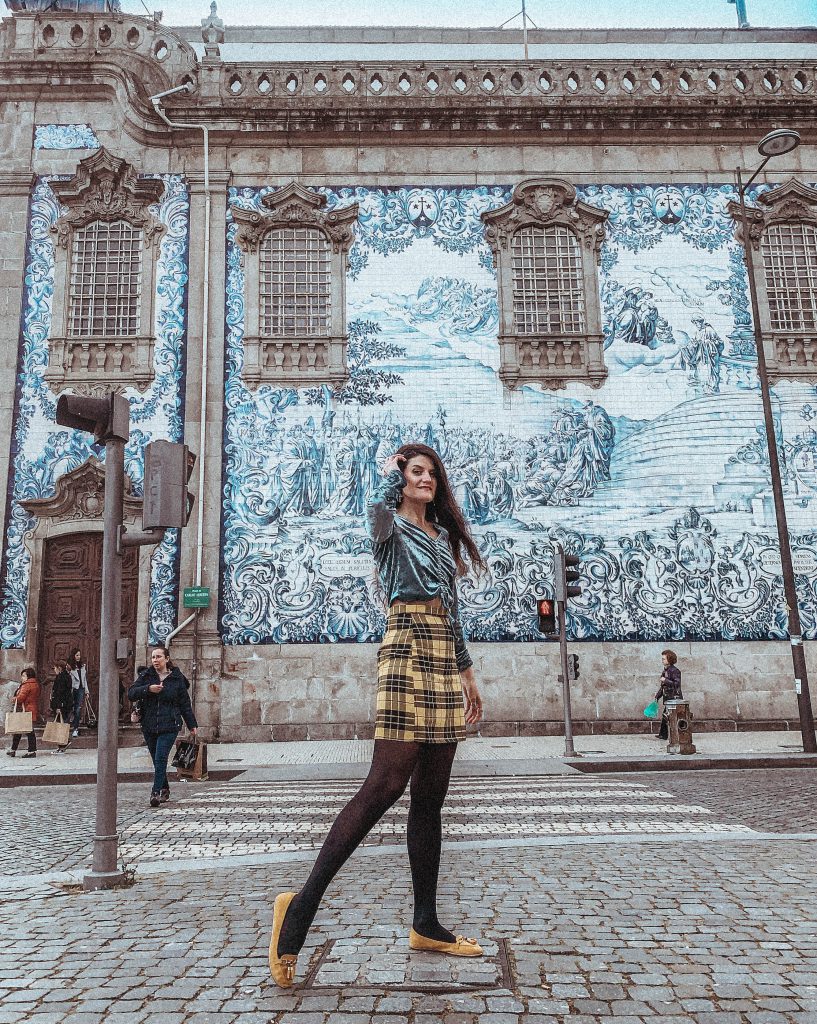 Porto was the last city I visited in my 8 day trip to Portugal. The city has a unique feel and although it's just 300 km away from Lisbon, they are completely different! Lisbon is immediately charming as many of its neighborhoods are fully refurbished, it's full of light and lively colors. Porto is a bit more grey and misty, which makes it more mysterious and intriguing, with colorful houses and oh-so-many tiles. To me it's like Porto is still painted with the past, wherever you go. Even the hotel where I stayed in Porto, which I describe below, had so many stories to tell!
There is a lot to do in Porto, in this post I'll walk you through all the things to do and how to get around.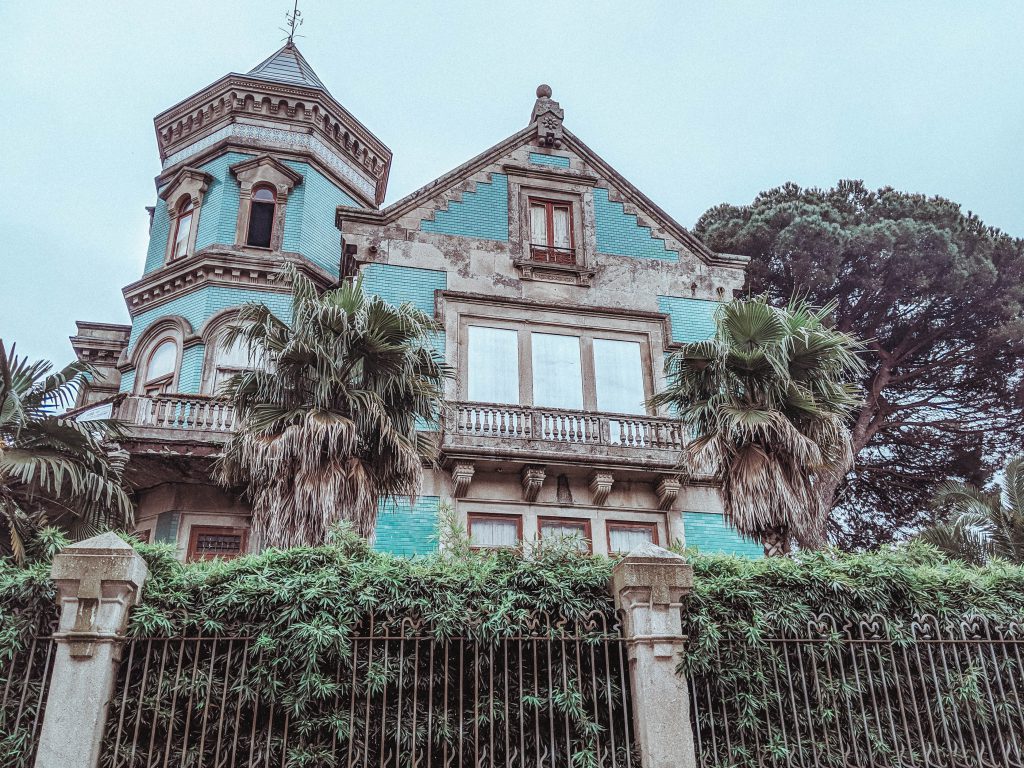 Best Things to do in Porto
Start with a free walking tour
As soon as you get to Porto, take a free walking tour to get a grasp of what the city has to offer, some history and insider tips from the tour guides that live there. It will help organise how you'll spend the rest of your time in the city, and you can ask all the questions you want.
Livraria Lello
Sometimes featured as some of the worlds more stunning bookshops, Livraria Lello in Porto has become extremely popular due to rumours that it inspired J.K. Rowling's representation of Harry Potter's Hogwarts. J.K. Rowling lived in Porto in the 90s and, as many other renowned artists, used to frequent the bookshop. Irrespective if you like Harry Potter or not, Livraria Lello must not be missed in your Porto visit. Its neo-gothic mixed with art deco architecture and its stained glass roof are to die for. There is a small fee to enter, and I recommend you visit it either early in the morning or late in the afternoon as it gets busy.
Douro Valley Tour
Ok, technically not a Porto attraction but something you should definitely have in mind when visiting Porto. Douro Valley is a stunning place, with views that I have only seen few times in my life. Coincidentally, it's also where Port wine is produced. In order to visit it, I took this tour with Oporto Road Trips. We visited two Port wineries, had a delicious traditional Portuguese lunch and topped it off with a Douro river cruise. Seriously, I had the perfect day.
Museo Serralves
Museo Serralves is a contemporary museum you mustn't miss when visiting Porto. It not only features the best national artists but has also featured big international ones, such as Anish Kapoor. And not only that, it also has incredibly beautiful gardens. Get your ticket here.
Discover the port wine cellars at Vila Nova de Gaia
Vila Nova de Gaia lies just across the river from Porto. It is and has been for centuries where port wine is stored and aged due to its unique atmospherical conditions. Wine was transported here in 'rabelo' boats from the Douro Valley. There are plenty of cellars: Ferreirinha, Taylor, Croft, Offley, Calem, Sandeman, Cruz, and more.
Admire Sao Bento train station
São Bento Station, one of the main train stations in Porto, is one of the most beautiful Portuguese railway stations due to the blue and white tile panels that decorate its walls and depict moments of Portugal's history.
Eat a Francesinha
Have you even been to Porto if you haven't eaten a Francesinha? Francesinha is one of the most delicious but grotesque traditional dishes I've ever seen. It's a sandwich made with various meats (ham, sausage and beef), bathed in melted cheese and sitting in tomato and beer sauce. Santa Francesinha does a great Francesinha and they also do a vegan one.
Visit the art galleries at Manuel Bombarda
Rua Manuel Bombarda in Porto is full of art galleries: it's the street with most art in Porto and the street with most art galleries in all of Europe. A true art lover paradise!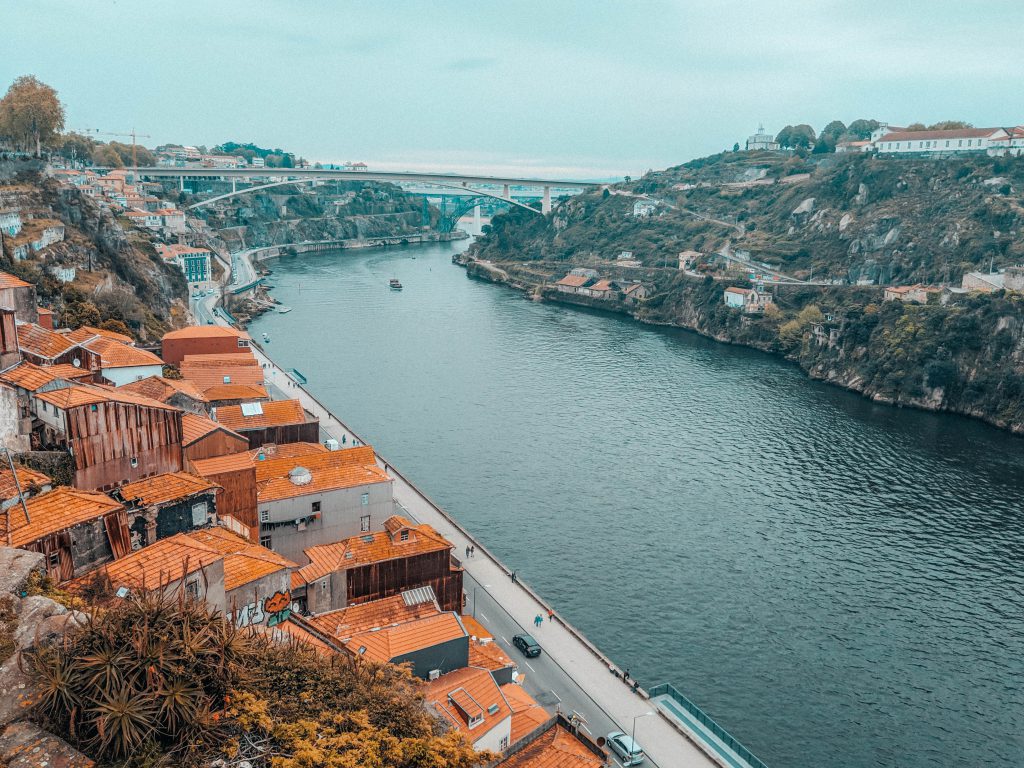 Stroll through Cais da Ribeira
Cais da Ribeira is the river front promenade on the Porto side and is one of the most romantic areas of the city.
Cross the Luis I Bridge
Dom Luis I bridge is an icon of the city of Porto. It is a double deck bridge, the lower deck of the bridge is for cars while the upper deck is for the metro. The upper deck is where you should cross it as it has great views of both Porto and Vila Nova de Gaia, the cities it connects.
Head to Praça da Liberdade & visit the McDonalds Imperial
The Praça da Liberdade (or Liberty Square) is Porto's main square and it connects the old town with the modern part of the city. In this square you'll also find Porto's main artery: Avenida dos Aliados. The square is flanked by modernist buildings from the beginning of the twentieth century, like the Town Hall and some of the city's banks.
Here you'll also find one of the most beautiful McDonalds in the world. It's called "McDonalds Imperial" by locals as it's located in the formerly famous Cafe Imperial. It has an interesting modernist façade topped by a bronze eagle and inside it features beautiful stained glass windows, chandeliers, friezes and other art deco details.
Marvel at Porto Cathedral
Porto Cathedral is the most important religious monument in Porto and one of the city's top attractions. It has a mix of architectural styles – Baroque, Gothic and Romanesque – because even though its construction began in the 12th century it was renovated multiple times. It is located in the highest point in the city which means you can get good views from here as well.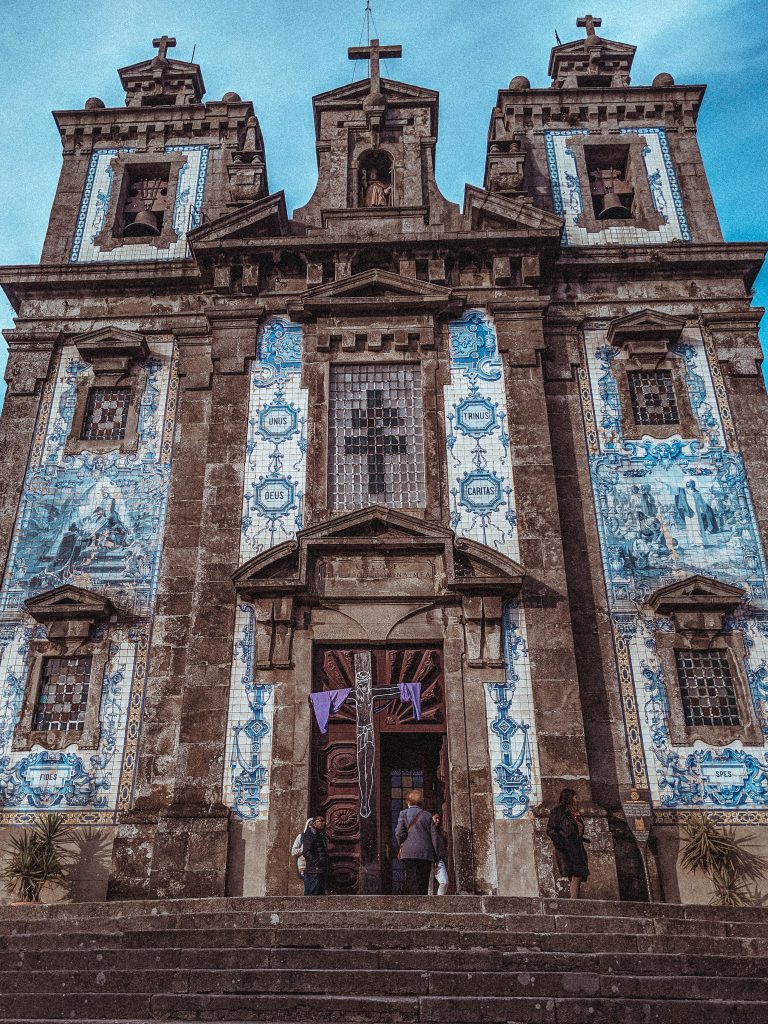 Admire the Igreja dos Carmelitas and Igreja do Carmo
These two Porto churches stand almost side by side, but they are actually separated by a narrow, 1 metre wide house which was inhabited until the 1980s. This was so that the two churches would not share a common wall and in order to prevent any relationships between the nuns of Igreja dos Carmelitas and the monks of Igreja do Carmo. Both churches are very nice, but the Igreja do Carmo has a beautiful tiled exterior which will awe you.
See the Muralha Fernandina
This beautiful medieval castle in Porto was built in 1336 and still stands firmly on the cliffside of Porto, overlooking the Douro River.
Sail the Douro in a cruise
You can't come to Porto and not sail the Douro. Relax in this 50-minute trip passing through 6 bridges in the Douro.
Visit the Palacio de Cristal
The Palacio de Cristal (Crystal Palace) is a gorgeous park in Porto which is worth visiting. Stroll through its rose garden while you watch the peacocks, admire different varieties of trees, the fountains, etc. You will also find breathtaking views over Porto, Gaia and the Douro here.
Have a coffee at Cafe Majestic
Cafe Majestic is Porto's most elegant cafe. And it has a great story! It was born as Cafe Elite in 1921 as a private club and then named Cafe Majestic in 1923. Both the cafe and its decoration where inspired by the French Belle Époque. The cafe was thriving in the roaring 20s but it decayed in WWII. In 1983 Agostinho Barrias, a self made man with an old passion for historical cafes, came to the rescue and renovated the cafe as it looked before the war. Thanks to him the cafe, although a bit overpriced, is now one of Porto's main attractions.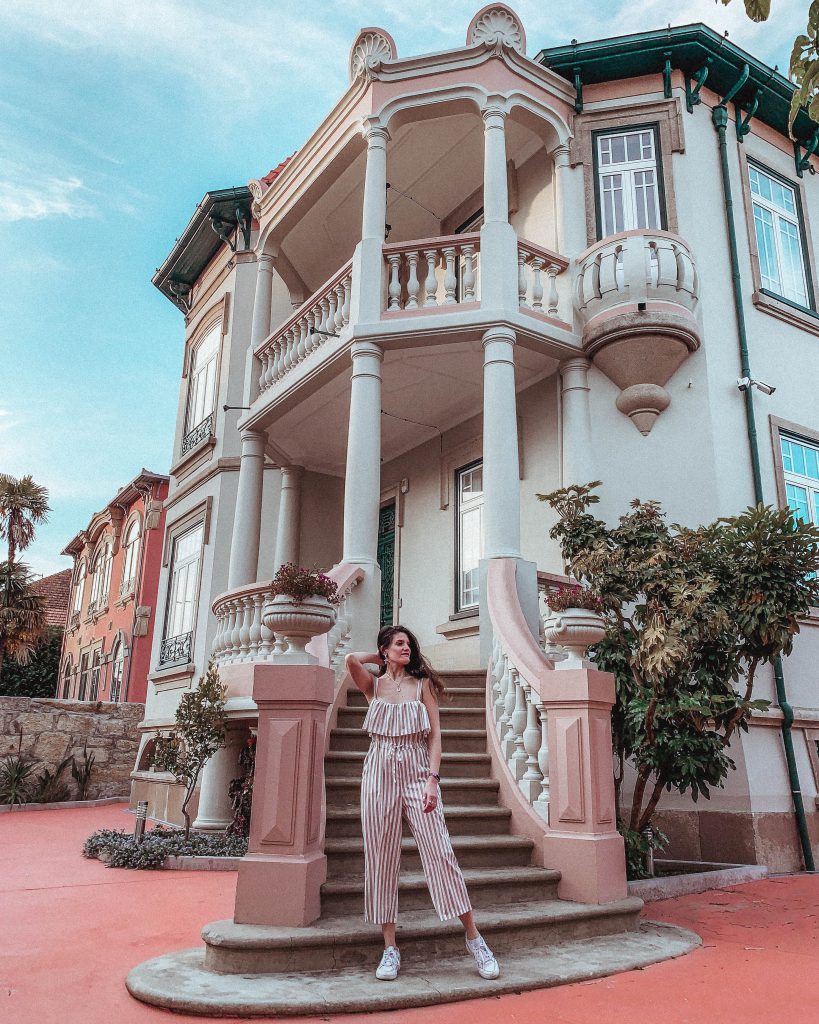 Where to stay in Porto
Where I stayed in Porto, House of Pandora, had a lot to do with how much I enjoyed the city. House of Pandora is a unique place for multiple reasons, starting by its owners Patricia and Dora. That's why it's called Pandora! These inspiring women are best friends that after both going through a life threatening car accident decided to create this unique and magical space.
They renovated a run down house outside the center of Porto, where a family had lived for many generations. The women of that family had a history of being strong women, like Patricia and Dora themselves. When renovating, they maintained as much as they could of the past as it was possible. The house's exterior was painted the same color as it originally was, a peachy pink. The superb Art Nouveau decorated ceilings, the wainscoting in the walls, the central wooden staircase and the incredible stained-glass window that stands by it were also maintained as original, among many other things.
Additionally, the house was decorated with artworks of mostly Portuguese artists and actually each of the nine rooms themselves are dedicated to a different Portuense artist recreating the environments that characterize them and inscribing them in the space. The room I stayed was dedicated to cello player, Guilhermina Suggia and actually had a cello as part of the decoration which I though was a unique touch.
As of other amenities in the hotel, House of Pandora has a spacious garden filled with fruit trees, a pool and…a spa! Yes, after touristing Porto for a full day you can relax in the jacuzzi, sauna or even book a massage. This for me was the icing on the cake that made an already fabulous place, even more fabulous.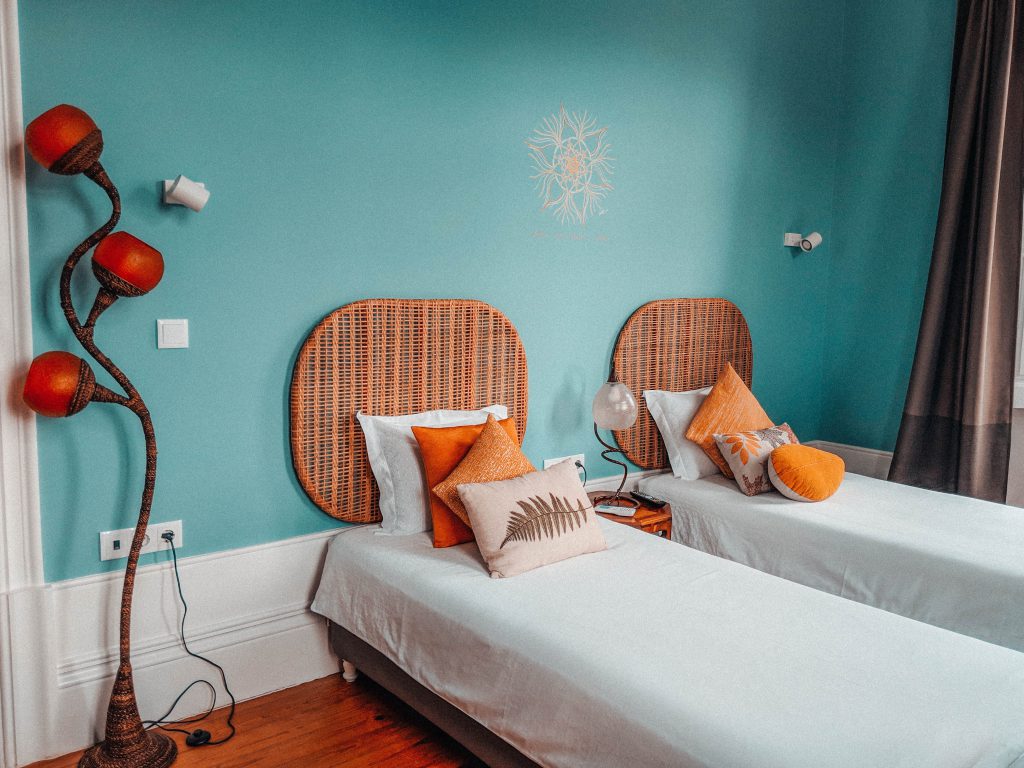 Moreover, if you book breakfast Patricia will cook you a delicious home made breakfast which is to die for and is happy to cater for your dietary requirements. She made me an incredibly gourmet avocado toast which I won't forget. It's worth mentioning that House of Pandora is not close to the center of Porto however this was not at all an issue for me. I actually walked to the hotel from the center every time, but if you don't feel like walking, an Uber from the center costs something around 6 EUR.
You can book House of Pandora here.
How to get to and around Porto
I booked my Porto flights through Momondo, where I always find the best prices. I found flights to Portugal slightly more expensive than other Europe locations, so my recommendation is to book in advance. You can also get to Oporto from Lisbon or almost any other city in Portugal by train, and you can book it in advance via the official Portugal railway website.
Getting around Porto is super easy, you just need an Andante card for the metro or buses which is worth cents and which you can purchase on automatic ticket machines in the airport or in many places around Porto. More info about this here. Uber is also a very good option.
If you liked this article please leave a comment and follow @travelwithpau on Instagram.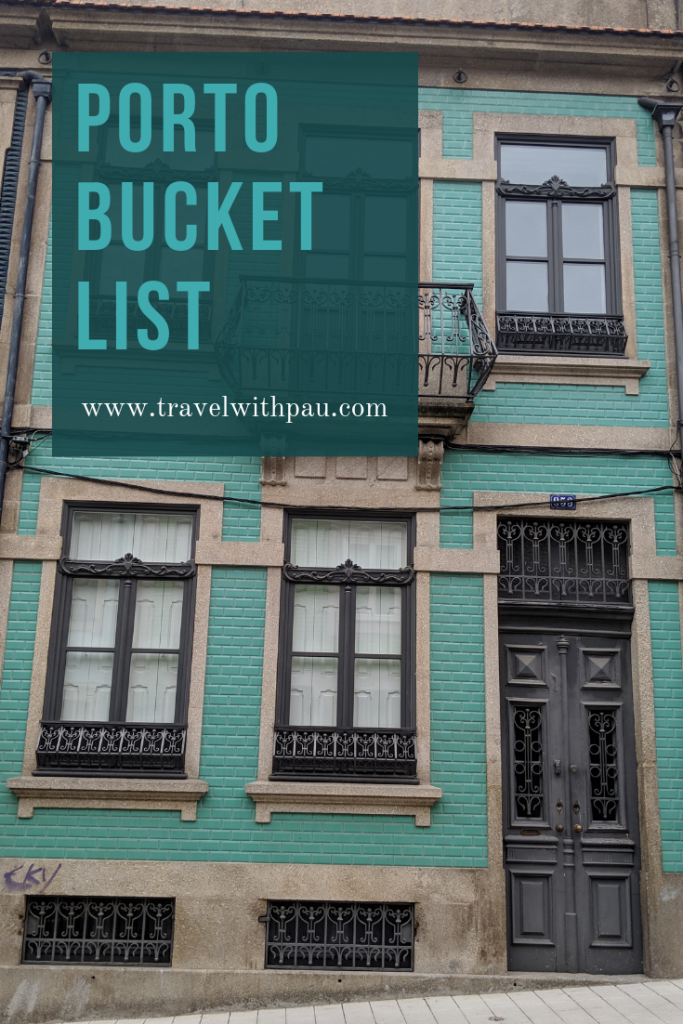 This post contains affiliate links. If you click on one and make a purchase, I might make a small commission, at no extra cost to you in order to help support my blog.