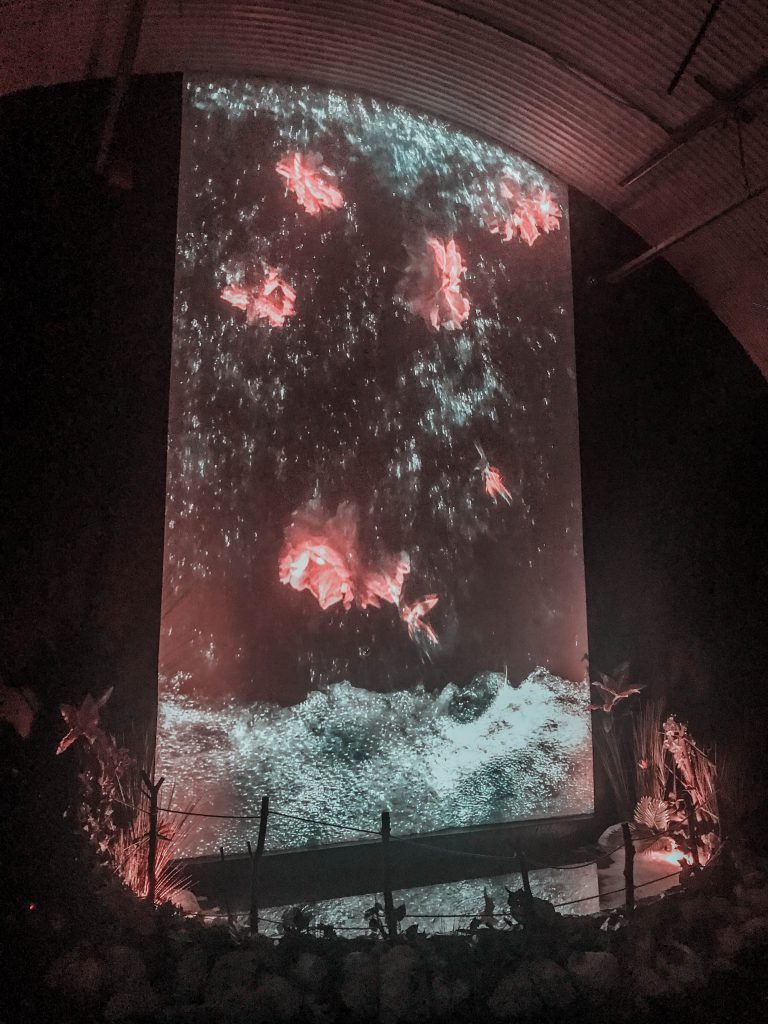 A hot summer day in London I was lucky enough to visit the underground world of The Vaults where I attended Sounds and Sorcery, a new immersive music concert experience, inspired by Disney Fantasia. And it was an excellent way to spend the afternoon! 
I am a huge fan of Fantasia. I used to watch it over and over when I was a child and I just get so much joy from simply listening to its songs so I was super excited about this experience.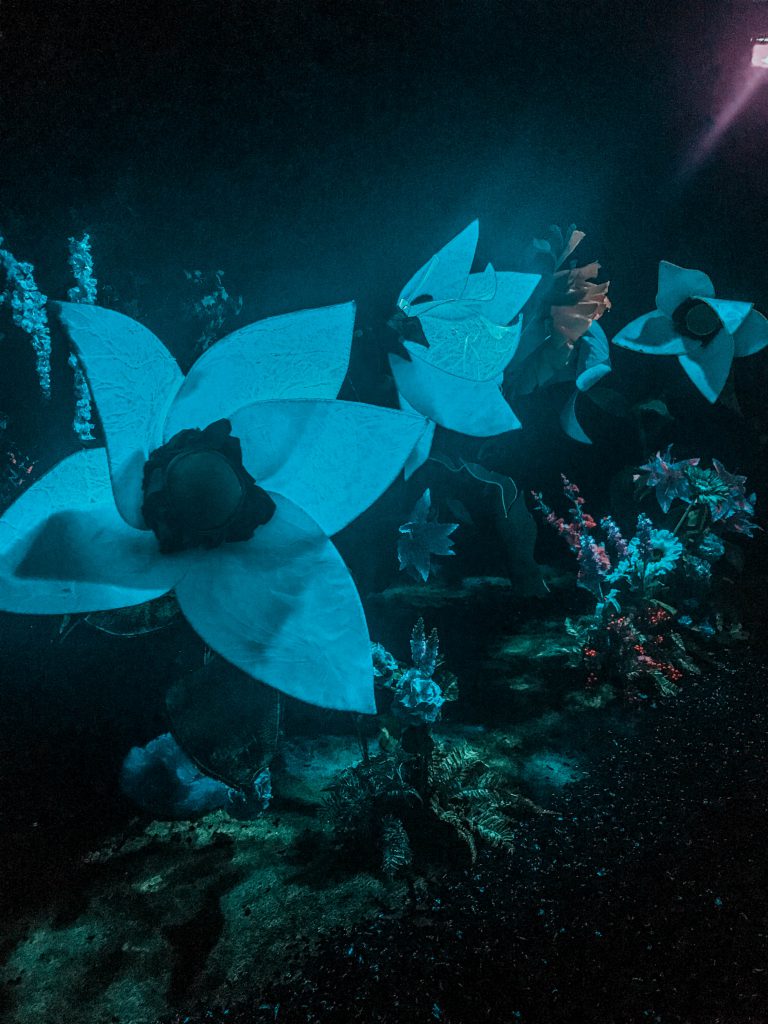 Upon arriving, we were handed earphones and ipods and were explained that the music would change depending what we would be approaching. Staff also explained that the experience is free to roam, I would say it is with some exceptions given that there are fixed performances. After asking, they told us the experience would take around 90 minutes which I found to be quite accurate. We soon entered a room and lay down on our backs on a circular couch and heard our first music piece while watching kaleidoscope type images on a circular screen on the ceiling, it was a good start, but the best was yet to come.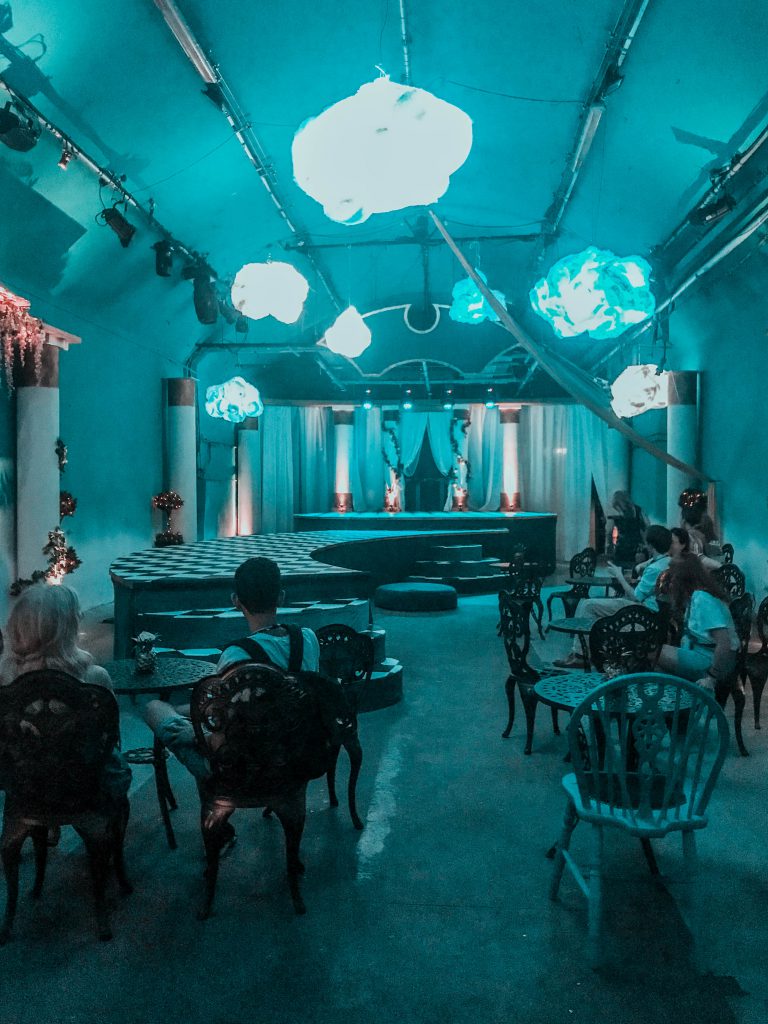 After going through the door we entered a common hall where the audio on our earphones would invite us to enter different doors in order to enter different worlds. It's really four experiences you need to make sure you tick off before moving on to the last one. One is the prehistoric wasteland, picture big bang, dinosaurs, volcanoes.  Then, the enchanted forest – which features the Nutcracker Suite, my personal favourite – followed by a performance in the bar area which covers Dance of the Hours. You might remember it as the dancing hippo, ostriches, elephants and crocodile, really good fun. The fourth experience is a performance which references the Sorcerer's Apprentice, also known as Mickey Mouse making broomsticks come alive to get water from a well. You might get a bit wet on this one.
Once you are done, you'll be escorted to the last door and final experience, the Night on Bald Mountain, the scary part of Fantasia, followed by the Ave Maria, the grand finale.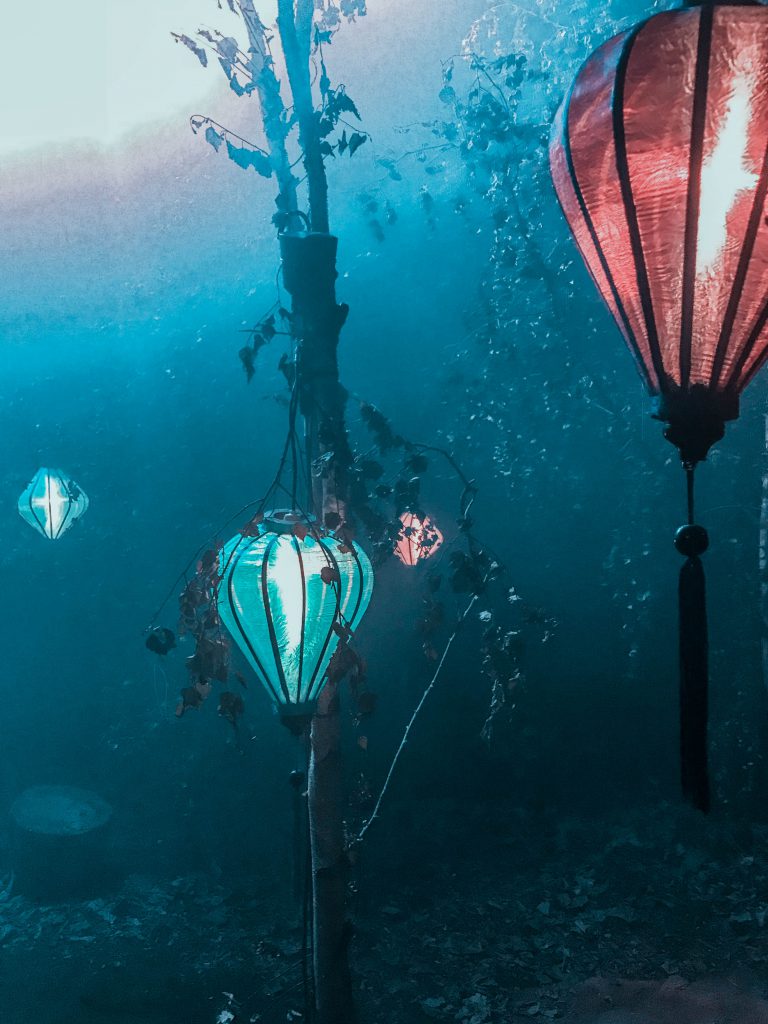 I really enjoyed this immersive experience, it was a great way to remember an excellent movie – which in case you've forgotten is from 1940, crazy it's still relevant today – and I'm sure for many of us it will be a way to travel back to our early years and why not, to take our minds to other worlds.
You can book tickets for Sounds and Sorcery online here. It runs from July 3rd to September 30th 2018. Enjoy!