Welcome to Edinburgh, a city that effortlessly blends ancient history with vibrant modernity. From its iconic castle perched atop a volcanic rock to its lively festivals and captivating architecture, Edinburgh has something for every traveller. That's why it's loved by so many, this city is b-u-s-y. Whether you're exploring its historic streets, immersing yourself in its rich culture, or savouring its culinary delights, this Scottish gem promises an unforgettable adventure. Get ready to dive into the heart of Edinburgh with this ultimate travel guide.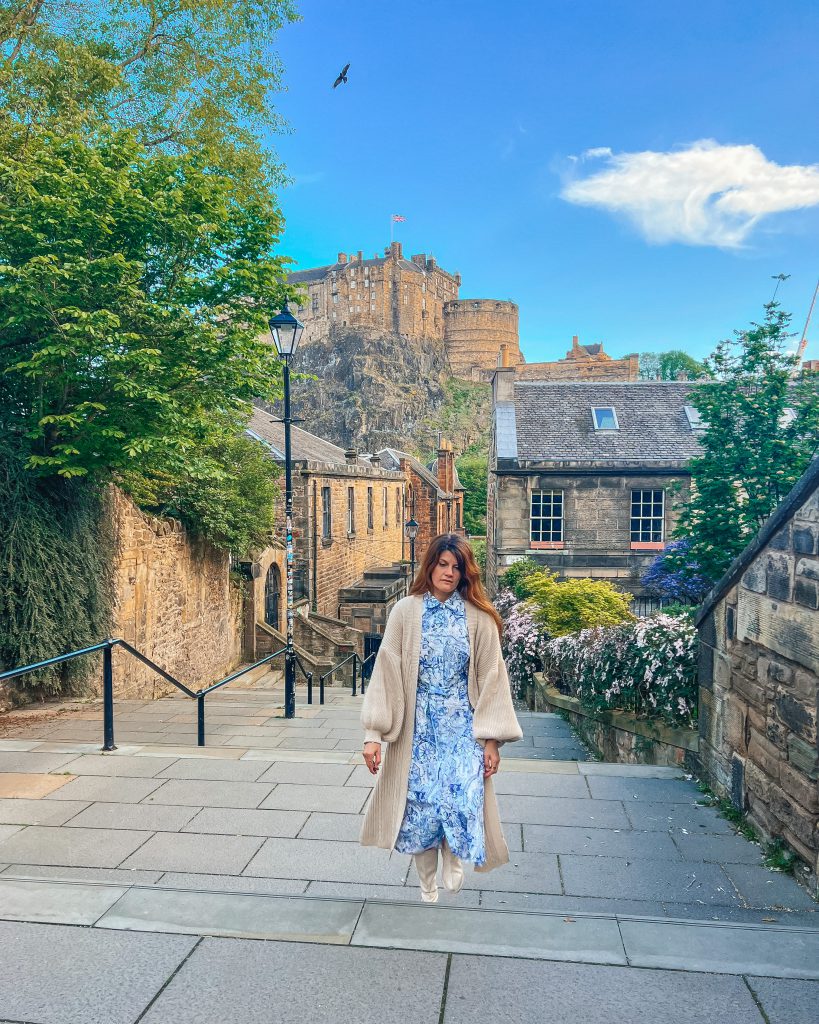 WONDERFUL THINGS TO DO IN EDINBURGH
Discover Hidden Gems in the Old Town
Edinburgh is one of the cities where I'd say a walking tour is a must, specially in order to discover the hidden treasures of Edinburgh's Old Town. You'll wander through narrow closes and winding streets, capturing the charm and character of this UNESCO World Heritage site. Why not frame unique doorways, architectural details, and picturesque alleyways in your photos? Book a walking tour here.
Capture Memories at Edinburgh Castle
Step into history and capture breathtaking views at Edinburgh Castle. Take a selfie with the grand fortress as your backdrop, explore the Great Hall, and be awe-inspired by the Crown Jewels. Don't miss the One O'Clock Gun firing, a moment worth recording. The ticket it's expensive, but it's worth the price! Book it here.
Wander Along the Royal Mile
Embark on a captivating journey along the historic Royal Mile. Immerse yourself in the bustling atmosphere, snap photos of iconic landmarks, and browse through charming shops. Get a shot of the famous St. Giles' Cathedral or pose with street performers for a fun-filled memory. Look out for Lady Stair's Close where the Writers' museum is and White Horse Close which is a striking spot. There are also lots of tourist shops if you're after a souvenir. A favourite on The Royal Mile is the Fudge Kitchen which does incredible fudge.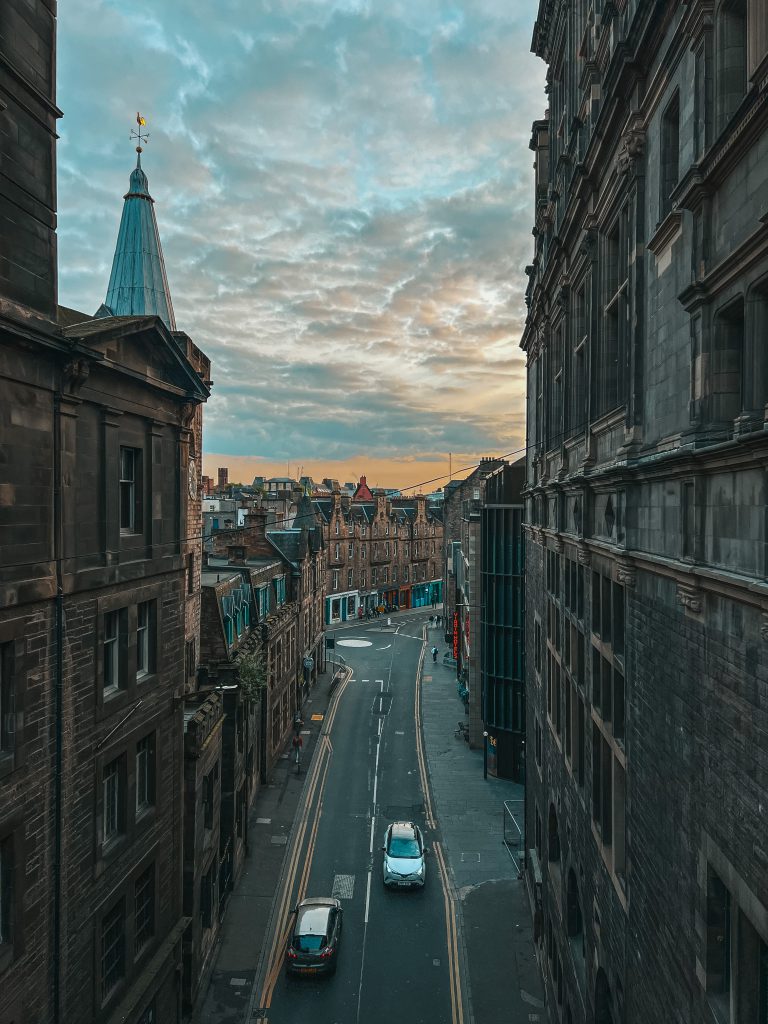 Fall in love with Victoria St
Curving down from George IV Bridge down to the Grassmarket, Victoria Street needs to be high on your agenda in Edinburgh. Probably one of Edinburgh's most well known streets, the brightly coloured shops & cafes pop brightly in contrast to the gothic grey architecture of the city's Old Town. Harry Potter fans should know that Victoria Street is said to be one of the inspiration's for Diagon Alley in JK Rowling's novels. There's even a Harry Potter shop on the street for all of your wizarding gifts. If you are a Harry Potter fan, you definitely need to take this tour.
Conquer Arthur's Seat
Ready for a challenge? Hike up Arthur's Seat and revel in the stunning views of Edinburgh and its scenic surroundings from the summit. Take a careful but epic selfie from the top, celebrating your conquering spirit and the mesmerising beauty of the natural landscape. Please make sure you wear appropriate footwear because it is more strenuous than a lot of people think.