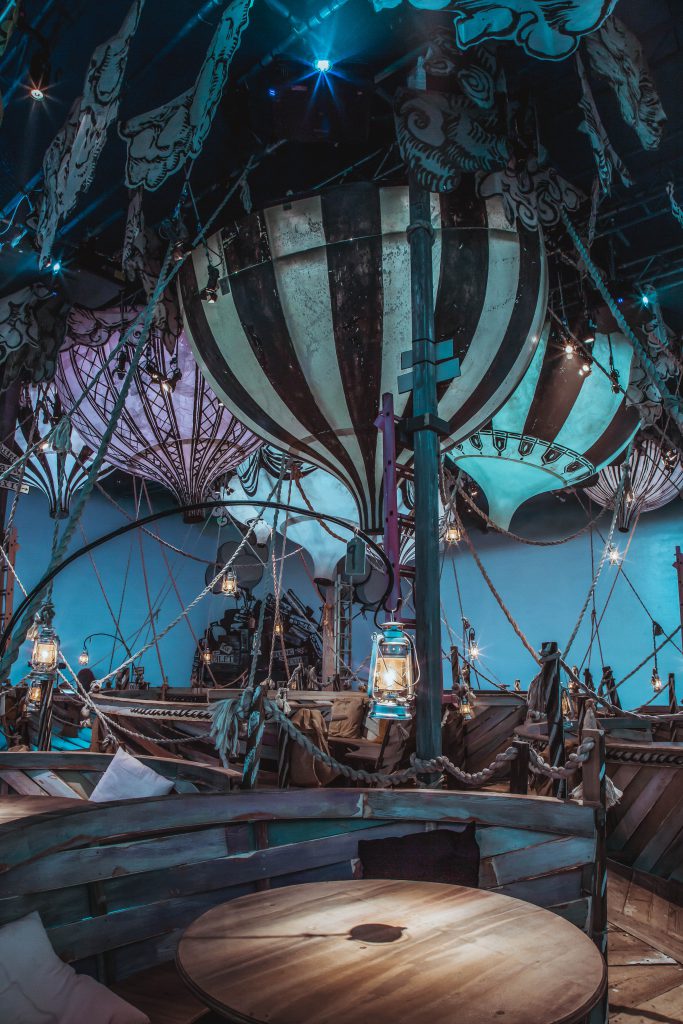 The Grand Expedition is the latest production by Gingerline, a group of food and drink enthusiasts whose goal is to create the ultimate dining experiences.
This culinary and sensorial journey takes place at a secret location in London which I received by text a few hours before the start time and which must remain a secret for future guests.
As a vegan I was happy to learn I was catered for which is slightly uncommon and was also intrigued but how the vegan options would turn out. Upon arrival, we were given wristbands according to our dietary restrictions (my companion was veggie and gluten free) and were greeted by cartoony characters dressed as pilots from the 30s who spoke an unknown language. This is the same language that will be used throughout the experience, a language that cannot be attributed to a country but that, with the help of a bit of sign language, we could all understand.
The pilots calmed our thirst with a welcome beer and guided us through the clouds to the main room where the magic was to happen: a room filled of hot air balloons. I immediately felt a wave of excitement, the kind you get when you know you are embarking in an unknown journey. We were sat in our hot air balloon with other guests. We chatted and said hellos as these would be our travel companions for the following three hours!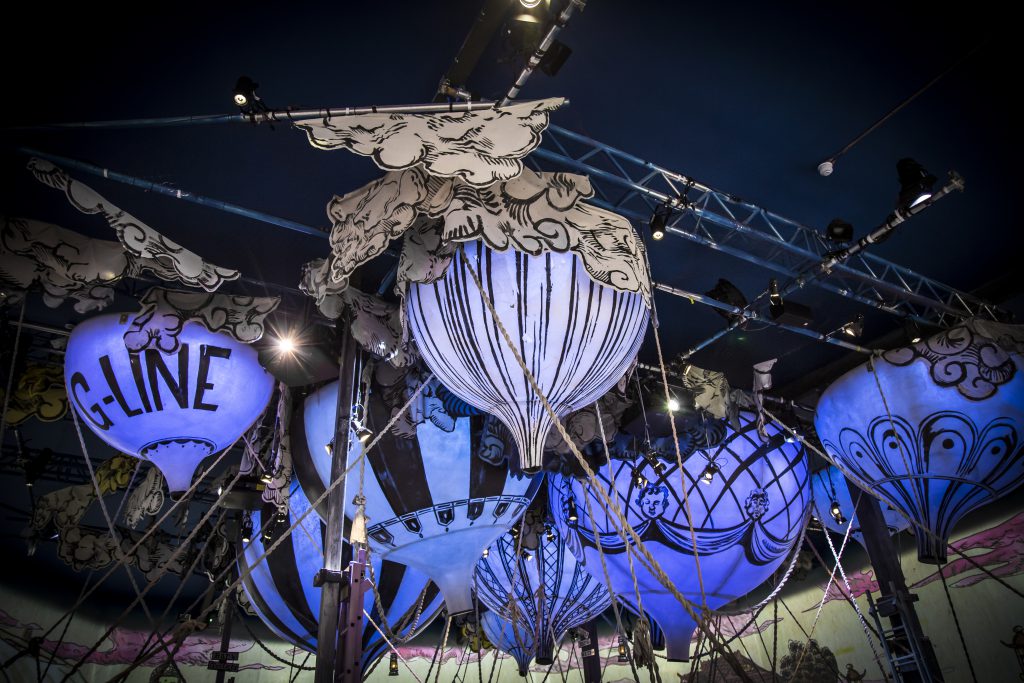 Then, an important choice was to be made: drinks. On top of the welcome beer included on the advance ticket you can choose a flight of wine, beers or cocktails to go with the different meals. Or, just purchase individual drinks instead. Just to be clear, drinks aren't included on the ticket price, except for the welcome beer. We got a vegan organic French white wine which was delicious and refreshing.
At last the journey began, and we were transported to four different locations across the world. These are to be kept secret too, but I must say I was positively surprised that most of these were not at all cliché, one of them even quite unexpected. These locations were paired with four courses.
Throughout our international travels, our dishes were carefully presented taking into account the multiple dietary restrictions present in our hot air balloon: two gluten-free, a vegan, a gluten-free veggie.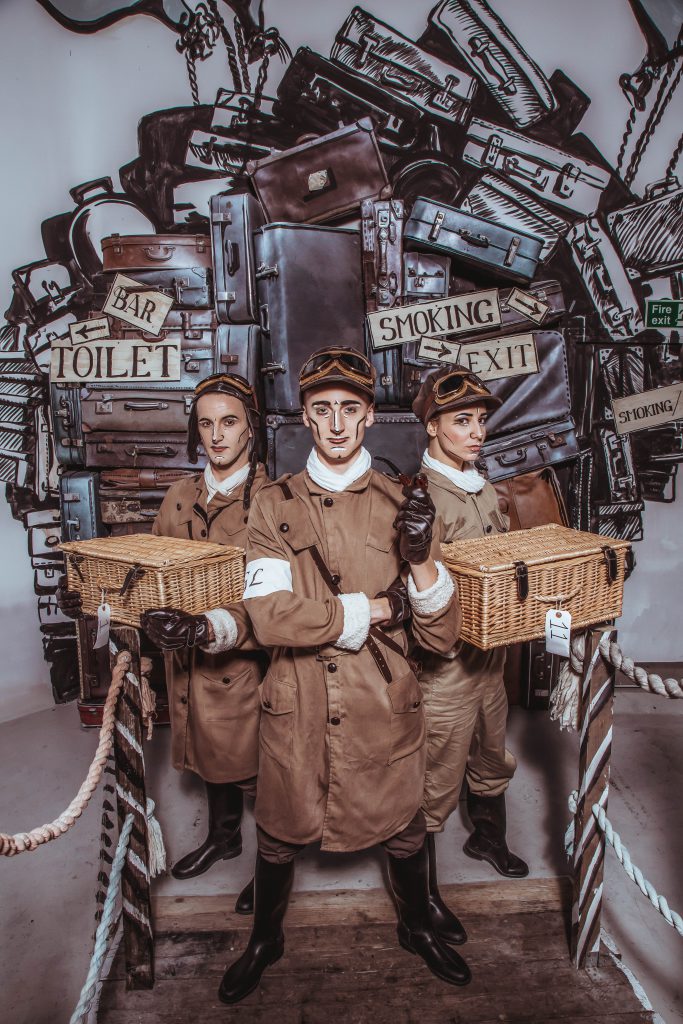 I must say the vegan versions I received of the dishes strongly exceeded my expectations. I even got to enjoy a few delicacies from these countries in their vegan version which are close to impossible to find in London. They were great, too!
The amount of food ends up being quite generous. It's a three hour experience so, word of advice, don't get too excited with the bread in the first location and pace yourself throughout so you can enjoy the marvelous foods provided up until the very last location.
Between the locations and meals, the cartoony characters mentioned at the beginning where constantly entertaining guests, either dancing, playing games or performing some nonsensical but fun activities. They wore uniquely attire and danced a unique choreography per location.
After traversing the world and visiting four countries, there is actually a fifth location, which is truly out of this world. And that's also time for the last course: dessert! This rather special and beautiful location would be our last stop before coming back to London, where our journey begun.
The grand expedition is a journey worth embarking on! You can book The Grand Expedition here.