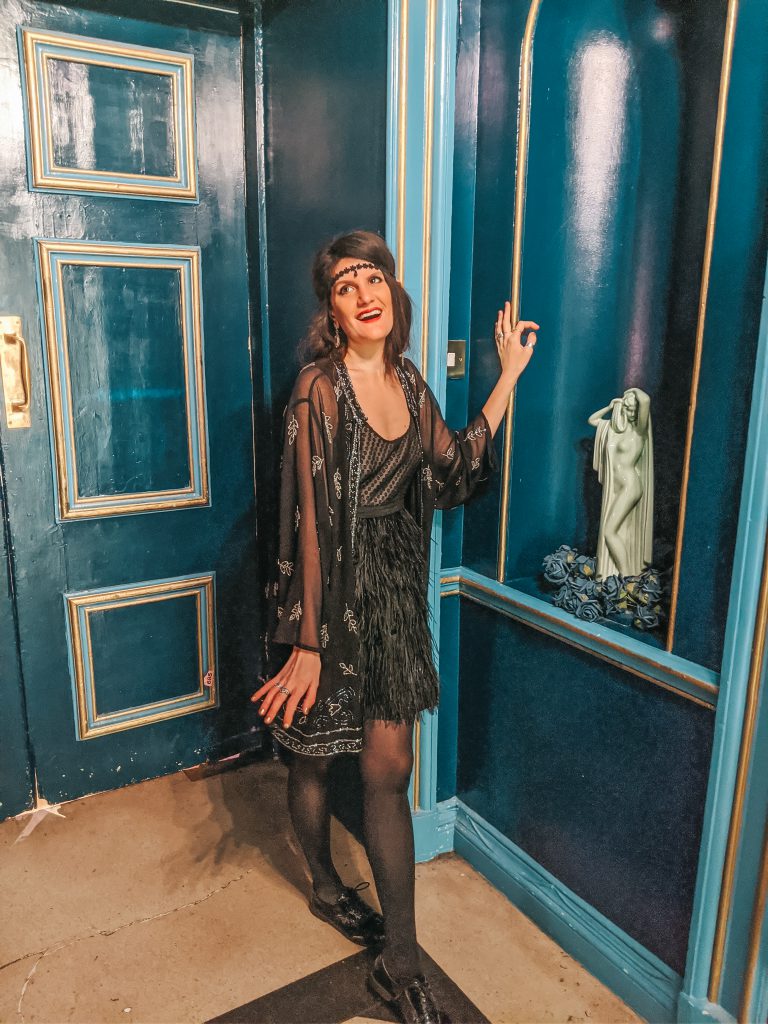 Hi there, old sport, are you up for a night of lovely food, dressing up, dancing and theatre? Then you'll love Immersive Gatsby!
Immersive Gatsby is a theatrical immersive experience based on Scott's Fitzgerald novel 'The Great Gatsby'. If you haven't seen the movie or read the book, I encourage you to do so before visiting. It will be more fun to be able to relate the characters to what you know. If I have to be honest, I did not know what to expect of this evening but as an immersive experience lover I knew I had to live it.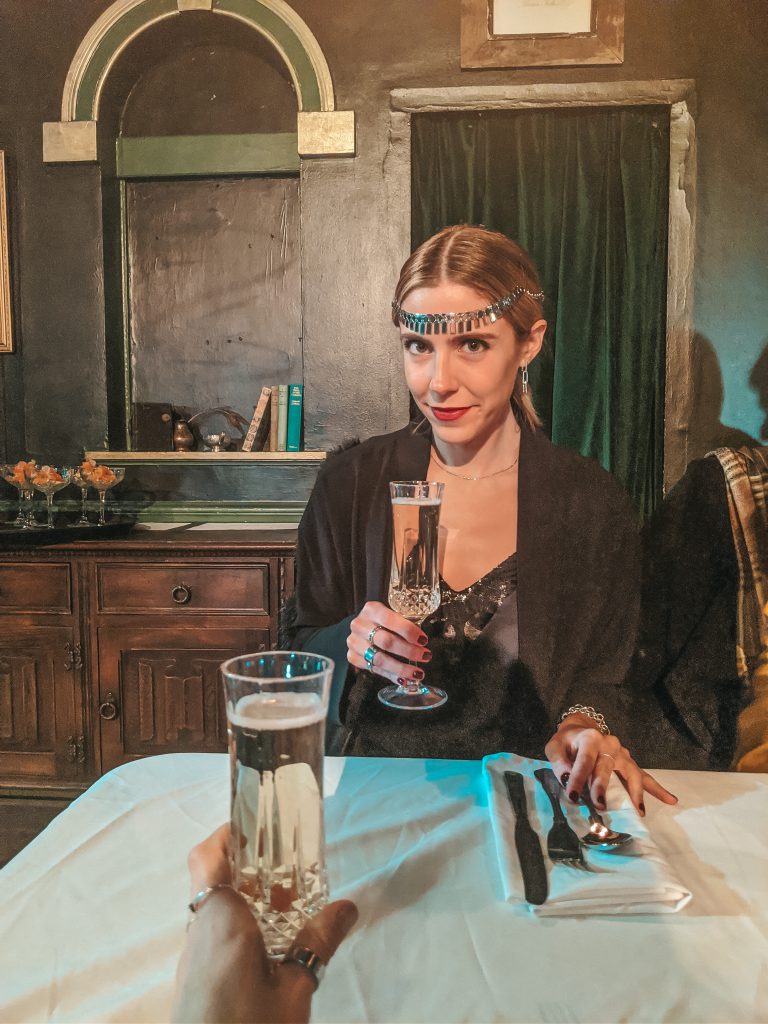 There is an option to book an immersive dinner before the show which I was also excited to try. Myself and my date for the evening arrived looking ravishing in a 1920s-meets-2020 attire and shortly were sat down in Scott Fitzgerald's dining room for dinner. We cheered with champagne while Scott told us everything about his new novel, which he originally wanted to title 'Trimolchio' which we advised against, and met his lovely wife Zelda. Scott read us extracts of the novel as we downed a delicious three course meal (vegan, in my case). In the end he decided to name his novel 'The Great Gatsby'.
After finishing dinner we moved into a different room and were joined by a bigger crowd. It was now time to live 'The Great Gatsby'play in flesh and blood. The performance began, we were all standing in the same room, no separation between audience and actors. If it weren't because some people were obviously not dressed as in the 20's up it was actually hard to tell the actors vs the crowd. There was dancing involved and a mini Charleston class. At all moments active participation was encouraged.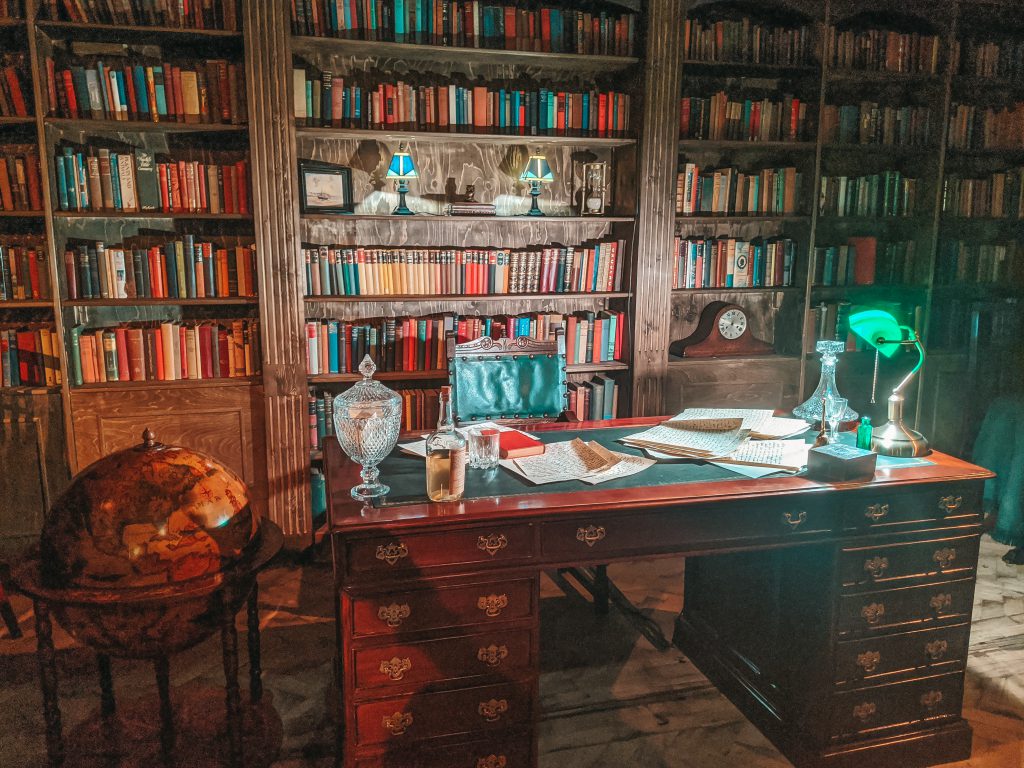 The play unfolded with more dance and interactions, the public was constantly moving from one room to the other chatting with various characters, props moving in and out of the rooms in an incredibly organised manner.
I really enjoyed it, I would describe it as a mixture of a fun night out with a play. There's a reason why it's the longest running immersive play in London!
You can book The Great Gatsby immersive experience here.
Looking for other immersive experiences in London? Find the ultimate list of immersive experiences in London here.
Enjoyed this article? Support my work by buying me an oat capuccino. Otherwise, do me a great favor of leaving a comment and following me on Instagram (@travelwithpau). Feel free to say 'Hello!' I don't bite. And make sure you save the article for later!