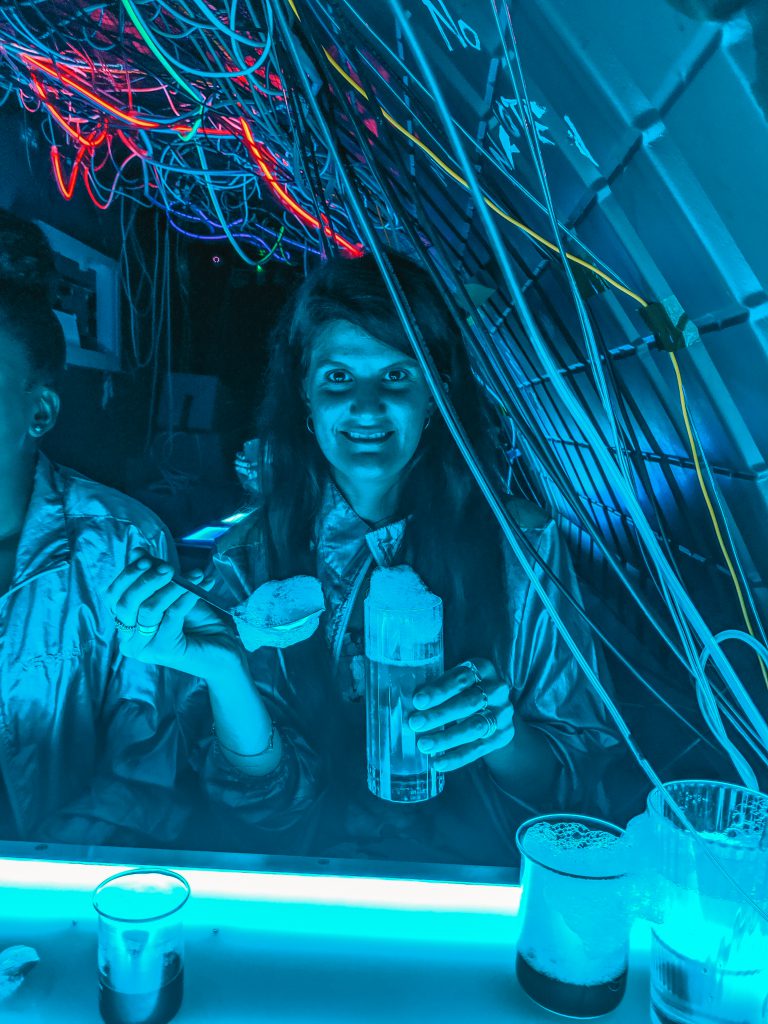 The Grid is another creation from the Lollipop team described as "an immersive Black Mirror/Dystopia inspired escape experience". Having enjoyed ABQ and The Bletchley I knew I was up for a very fun evening.
We arrived at its location close to Southwark and were given our attire for the evening: futuristic silver jackets.
Our role was to play a member of The Grid; a secret society of individuals working to safeguard humanity's future against machines. Our job was to infiltrate the NeoSight, the company responsible for the AI.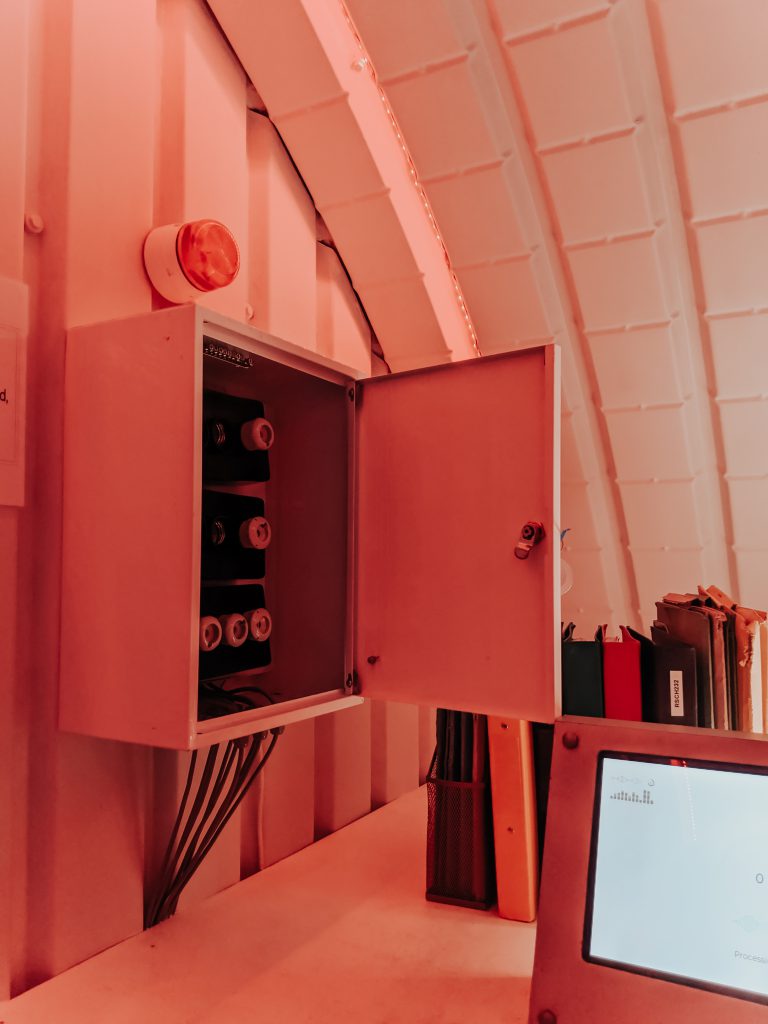 After preparing our first cocktail we were introduced to A.I.DA, the evil AI we were to defeat. A unique thing is that we were to continue this experience by collaborating with the other atendees that evening. I thought that was quite nice as none of the immersive experiences or escape rooms I've been have involved teaming up with strangers.
Our first task of the evening was to find the way out of the room by following a set of clues. We finally found the way out which was down through a chute, and that was quite fun (although not compulsory if it scares you). We landed in Wayne's room, Wayne being the hacker who could defeat A.I.D.A.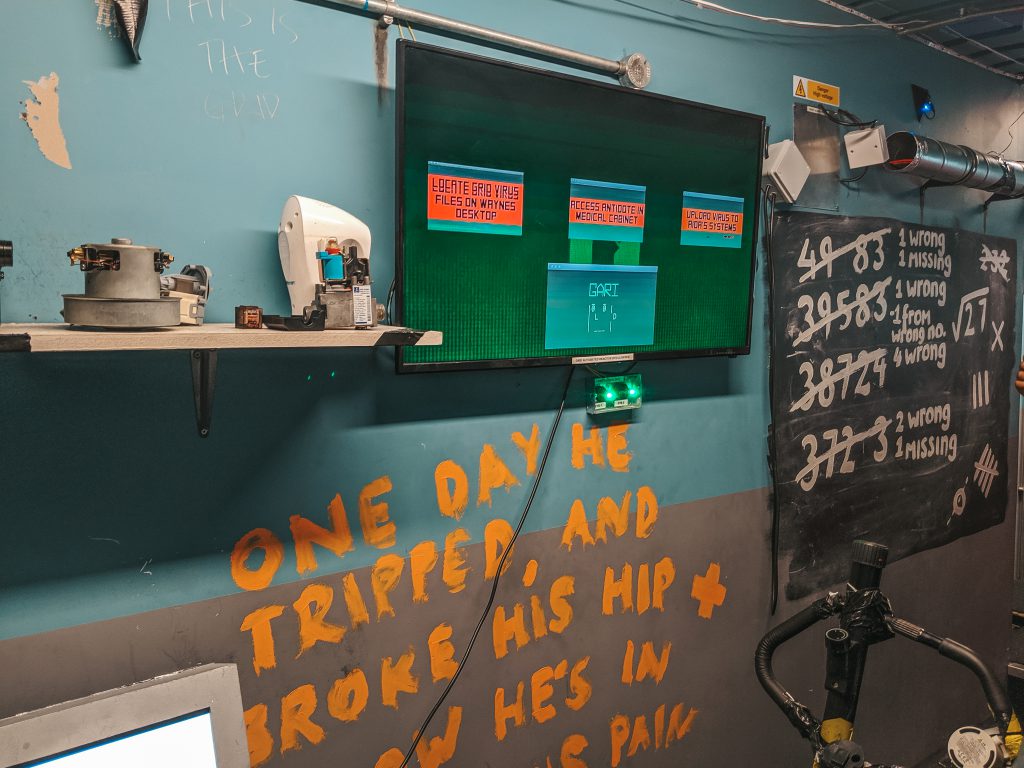 We worked as a team following a bunch of clues Wayne had left for us to defeat A.I.D.A. And after around 45mins to an hour….we made it!
It was now time to enjoy some cocktails, but it wasn't just any cocktail but one we had to 'cook' using lab instruments.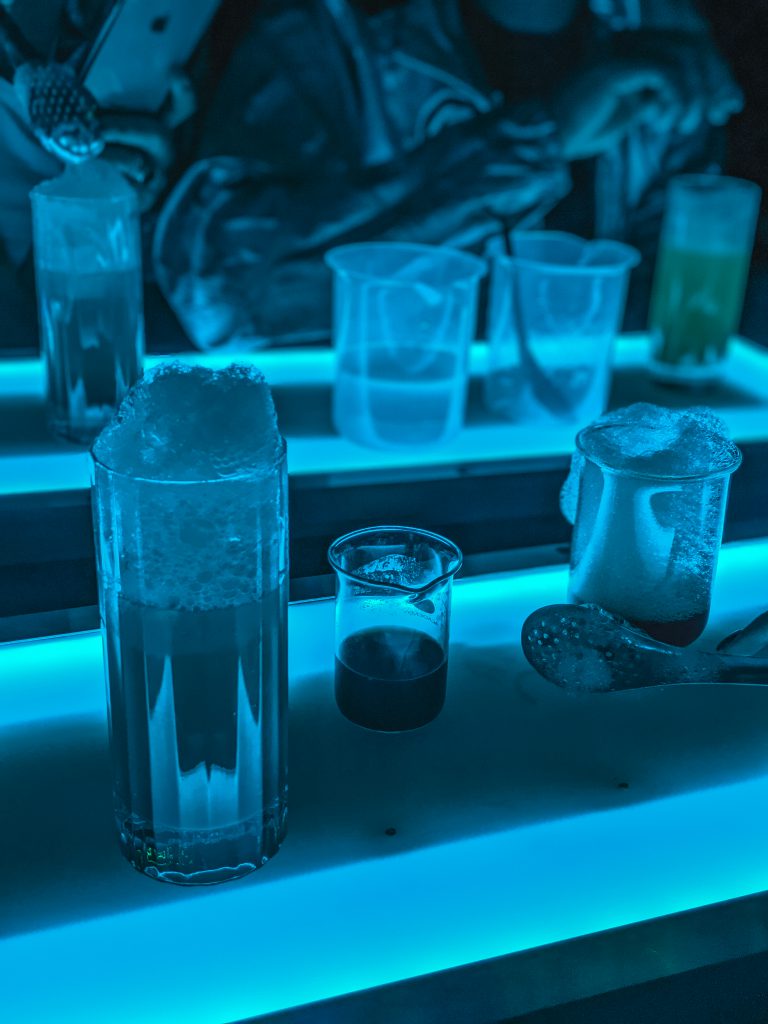 The verdict: super fun and the escape room made it unique. Also the escape room wasn't too hard so it's actually great for the escape room amateurs out there (myself).
If you want to join the fight, all you need to do is book your tickets – but be warned…
…you'll have to prove you're not a robot first.
Enjoyed this article? Support my work by buying me an oat capuccino. Otherwise, do me a great favor of leaving a comment and following me on Instagram (@travelwithpau). Feel free to say 'Hello!' I don't bite. And make sure you save the article for later!