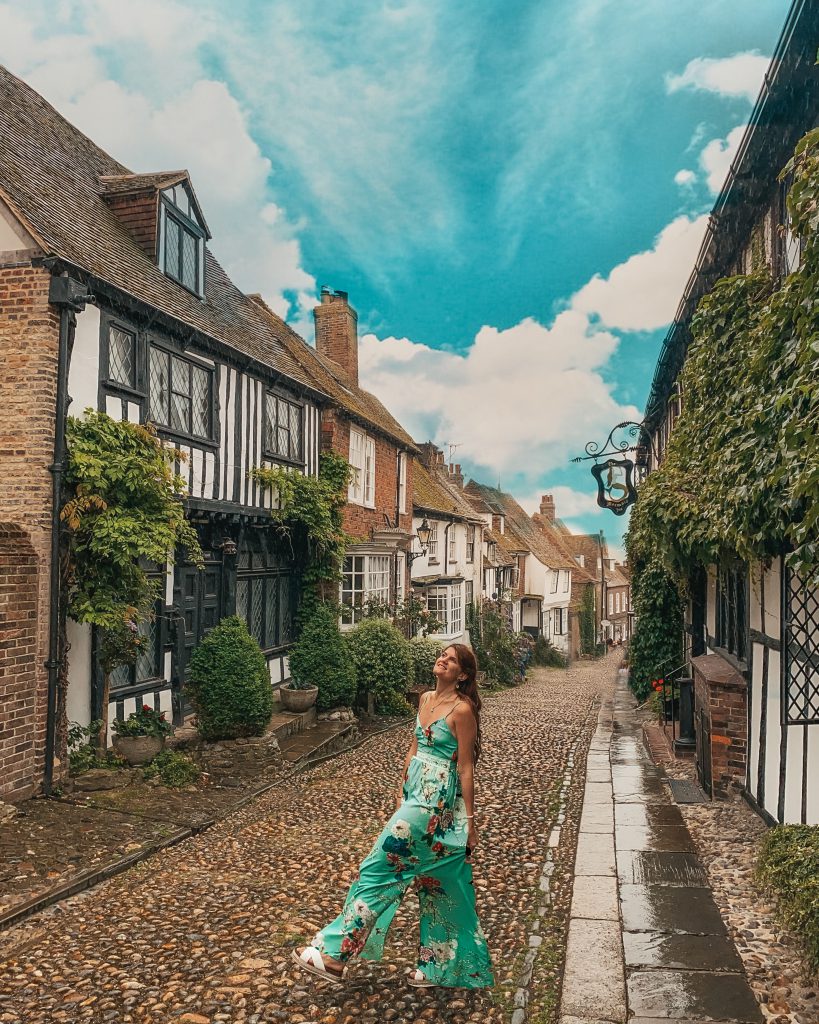 Rye, in East Sussex, is one of England's best kept secrets. It's got the charm and beauty to match England's most popular spots, but somehow it's escaped a huge influx of visitors. Located between green rolling hills and the English Channel it's one of the best-preserved medieval towns in England. You won't fail to be enchanted by a town where time seems to have passed by. You'll find unique shops, historic pubs and local restaurants instead of chain stores and tacky tourist attractions. There are beach walks, ancient inns and even a castle. All this, and more, makes Rye the perfect place for a relaxing weekend break.
Camber Sands is a sandy beach near Rye. It is the only sand dune system in East Sussex and if you are visiting Rye in summer, it makes sense to maybe spend one of two days relaxing at the beach.
In this post I'll detail everything there is to do in the area, how to get there, where to stay and also how much time I suggest you to visit for.
How To Get To Rye & Camber Sands
One of the reasons I love this location is how easy it is to get there! Trains from London to Rye Station leave from Kings Cross almost every hour, and take around an hour. You can get your tickets here in advance. So really, visiting doesn't require much planning!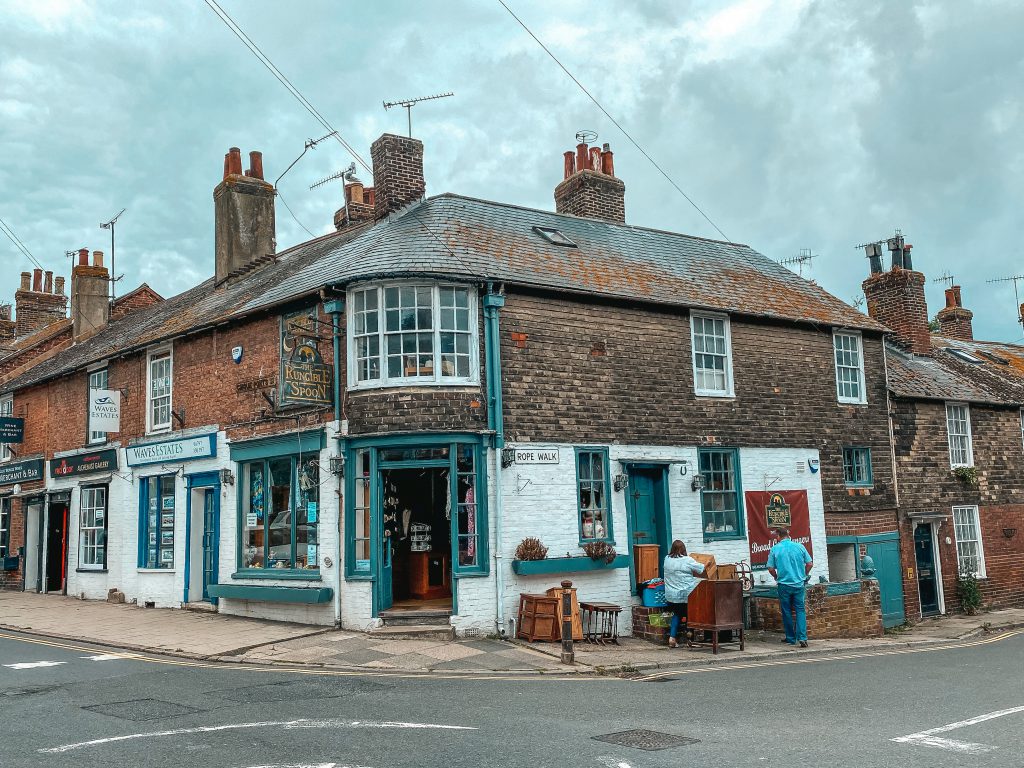 Alternatively, my preferred option is and will always be renting a car. It's also cheaper if you are two people or more. I recommend that you book your car via Discovercars to get the best deal.
From Rye to Camber Sands it's only a 10 min drive, or a 15 min bus ride. If you arrive at Rye Station late at night, you'll need to get a taxi from the station to Camber Sands.
Things To Do In Rye & Camber Sands
Admire Mermaid Street
Mermaid Street in Rye is storybook lovely, with cobbles running steeply downhill and historic houses either side. I'd say it's the most important spot in Rye!
Explore the cobbled lanes
Wandering around Rye's quaint little streets and cobbled lanes is the main thing to do in Rye. To get instantly transported into its story-book charm, start at the Landgate. Rye was an island for centuries and at high tide this stone gate was the only land connection to the mainland.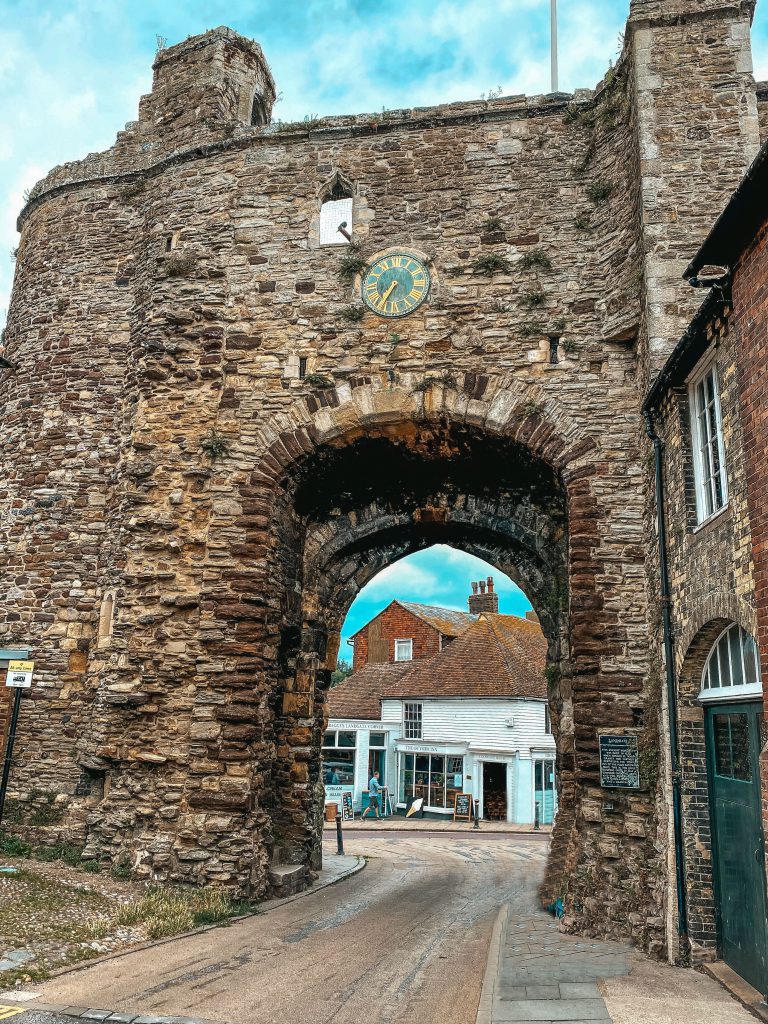 Visit Rye Castle Museum
As just mentioned, today Rye sits two miles away from the coast, however before the river silted up the town used to be right on the shoreline and was a prime spot for smuggling. In Ypres Tower, which is home to Rye Castle Museum, you can see the smugglers' signaling lamp. Known as Wipers Tower to locals (a play on Ypres) to locals, the tower is also worth a climb to take in the views over the town and out to the estuary of the river Rother. Last, there are various exhibits in the tower from Rye's past including a model showing how the shoreline has changed, a rare smuggler's lamp and a medieval herb garden. The prisoner cells can also be explored.
Get the view from St Mary's Church
St Mary's has the oldest functioning church turret clock in the country but you should visit for a different reason – the views! You'll be able to climb the tower to see the clock mechanism, the bells and get out onto the turret itself for a wonderful view of Rye and the surrounding countryside. Check the website for opening hours. There's a small admission fee which gives you entry for a whole year.
Go to Rye Harbour Nature Reserve
Rye Harbour runs alongside the river Rother, you can drive or reach it via a bus (check Google Maps directions) and then walk around the footpaths. If you're lucky you might spot a seal! Over 280 species of bird have been recorded in the area.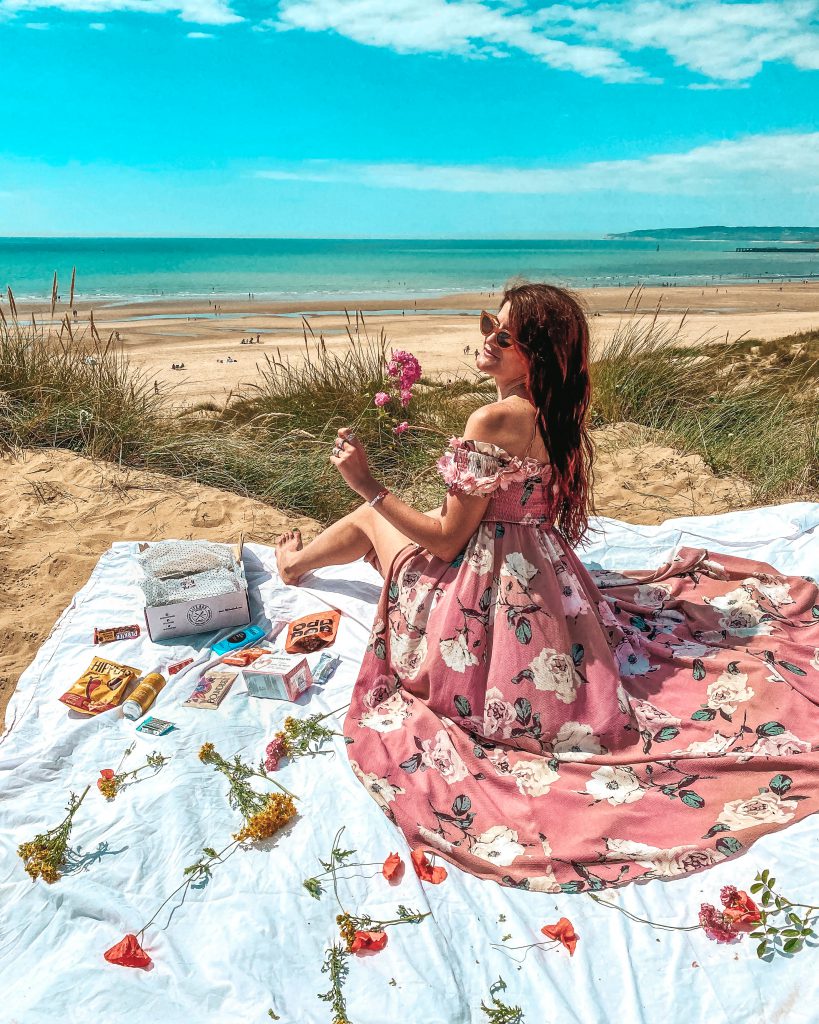 Do a day at the beach at Camber Sands
Camber Sands is a long stretch of pale sand with a gorgeous backdrop of massive dunes. During summer, it's perfect for one or two days at the beach. Beware it gets pretty windy, so take a wind break. Also, the water is not that cold!
Go shopping for unique items
Rye is full of independent shops which are full of lovely things you don't really need but can't leave without buying. Browse for original food items at Rye Deli, explore the antiques stores (like Crock and Cosy vintage kitchen shop which stocks retro kitchenware), or visit one of the various art galleries.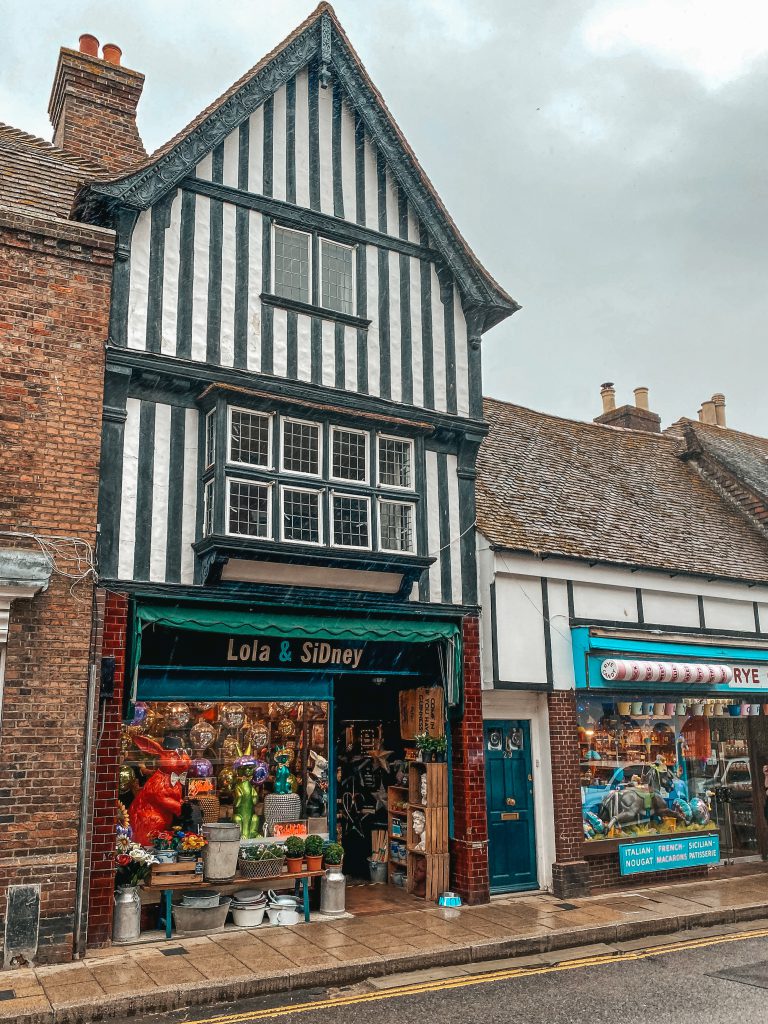 Where To Eat in Rye & Camber Sands
The High Street is overflowing with quaint and quirky tea rooms and cafes; The Fig, Whitehouse Rye and Hayden's are worthy of your visit. If you're looking for atmosphere then there are pubs with history stretching back hundreds of years. The Mermaid Inn and Ye Olde Bell Inn used to be connected by a secret passage used by smugglers, and they serve great food in beautiful ancient settings. Both also have pretty courtyard gardens – perfect if the weather allows.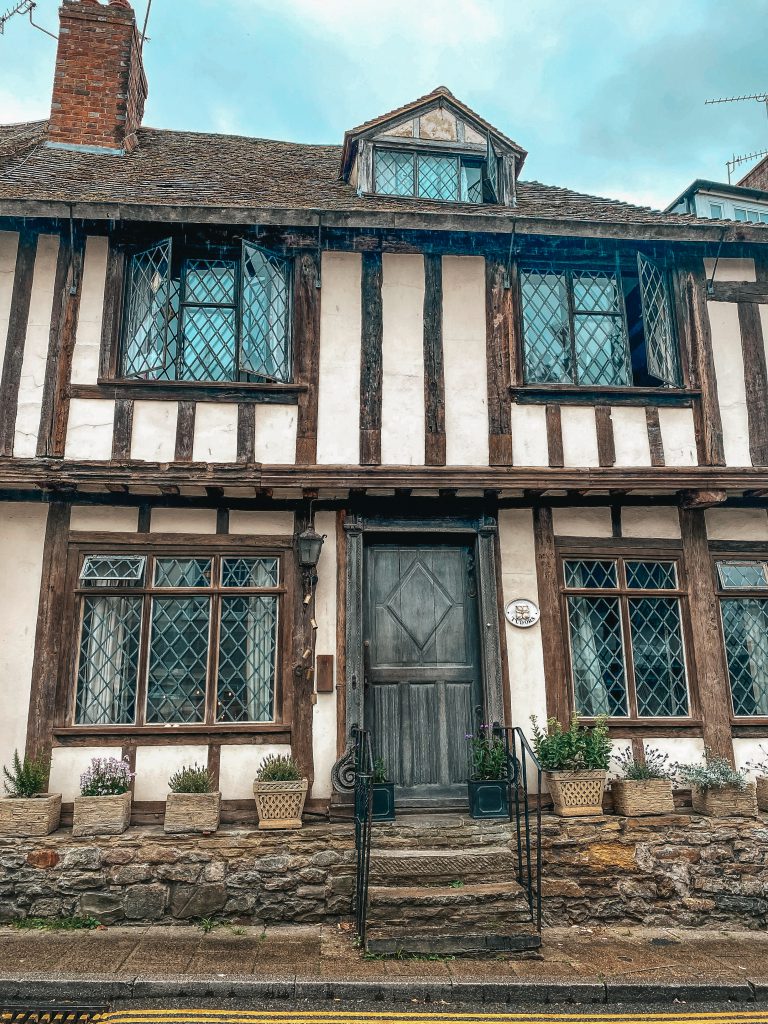 For dinner try The Devil in Rye, they specialise in Indian food with a British twist. If you are looking for the freshest fish head for Webbe's at The Fish Cafe.
If you are staying in Camber the options are a lot more limited. For lunch or brunch, I recommend the rather new Clam Cafe with its very instagrammable setting. For dinner, head to The Owl, the food is fantastic and they have veggie & vegan options (even a vegan fish & chips!).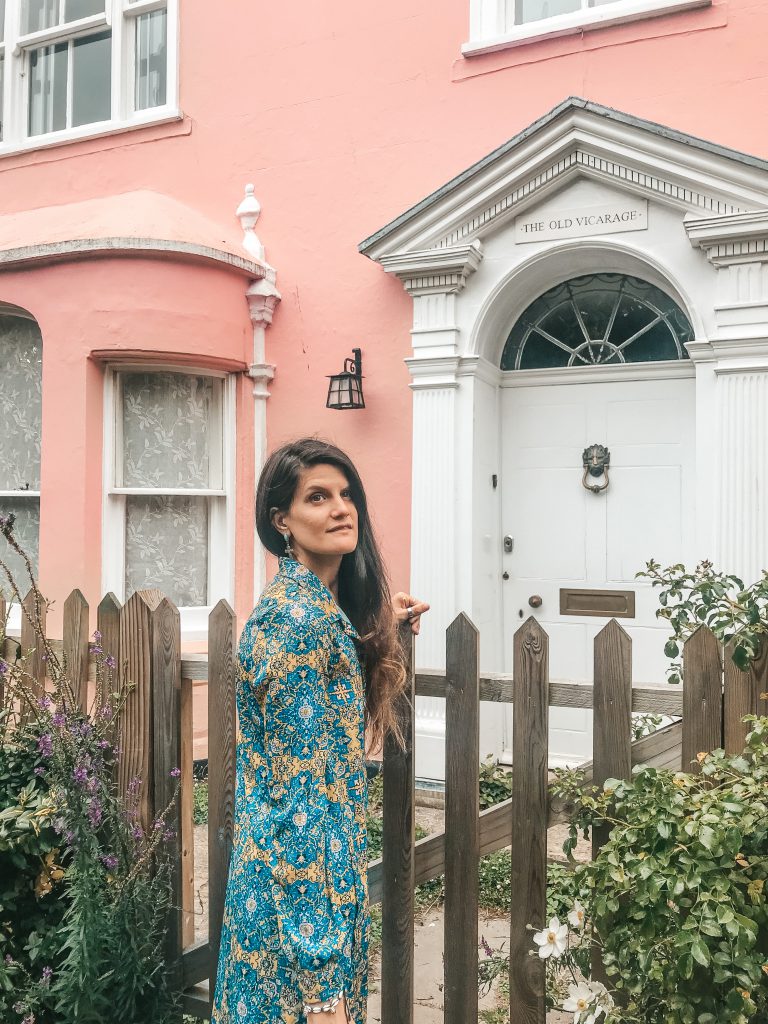 Where To Stay in Rye & Camber Sands
There are so many options here, from B&Bs in Rye Town to self-catering cottages a short walk from the center. See all options, ordered by price and filtered by those with good reviews here.
Staying in a beach house in Camber Sands is also an option if you prefer to spend the weekend at the beach and wake up for a dip in the sea (it's really not cold!). That's what I did and loved it! At the end of the day Rye is just a 10 min drive away. See options in Camber here.
Enjoyed this article? Support my work by buying me an oat capuccino. Otherwise, do me a great favor of leaving a comment and following me on Instagram (@travelwithpau). Feel free to say 'Hello!' I don't bite. And make sure you save the article for later!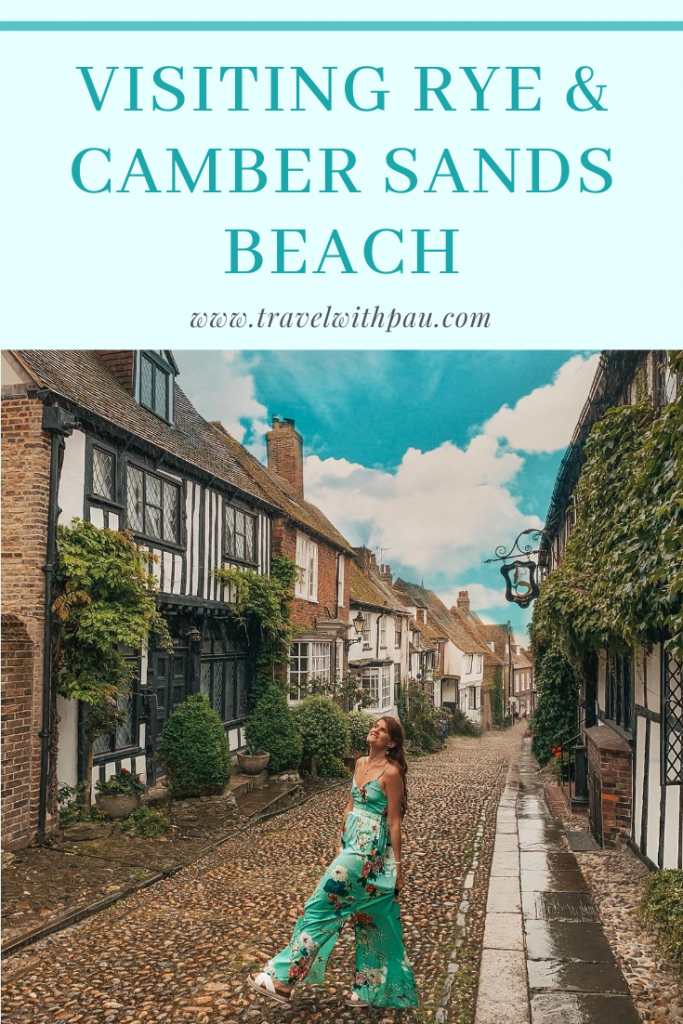 This post contains affiliate links. If you click on one and make a purchase, I might make a small commission, at no extra cost to you in order to help support my blog.