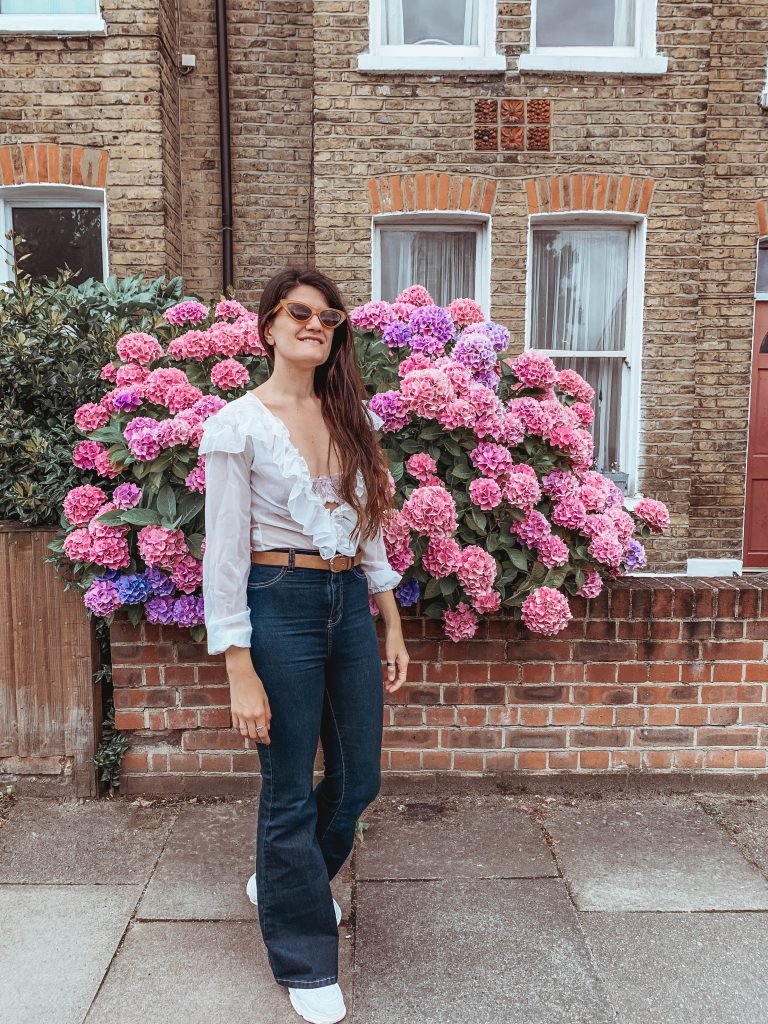 I was recently approached by Femme Luxe to write a review of their clothes. As a blogger & influencer, I get a lot of spammy offers to review clothes, many of which involve getting outfits for free but then paying an outrageous amount for shipping (which is a known scam, by the way). The email from Femme Luxe actually came to my spam folder but it was, for once, the real deal.
I headed over to their website and my initial reaction was negative. The model is the same for all photos and is slinky, Kim Kardashian style. That's definitely not me. I decided to look over the clothes for a bit longer and ended up finding a few things which seemed ok and decided to give them a chance. And was glad I did! I got 4 different items, loved and will continue to use all of them.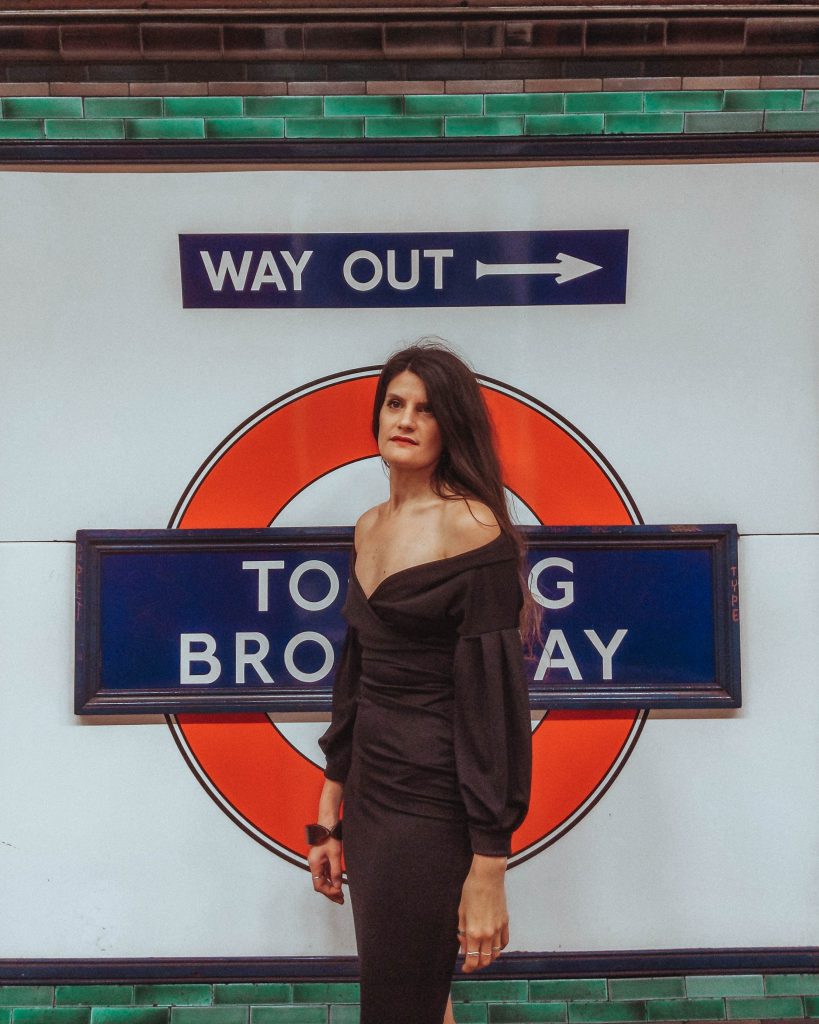 I thought I couldn't go wrong with this dress because of the cleavage type, which is elegant and of good taste. It also really favors my body type: skinny top part, not-so-skinny bottom part. I was right! I love how this dress looks on me and would definitely recommend it. I actually think it may make everyone look elegant, even those not with my body type. I wore it to a barbecue and was slightly, okay very, overdressed but everyone complimented it and asked me were it was from.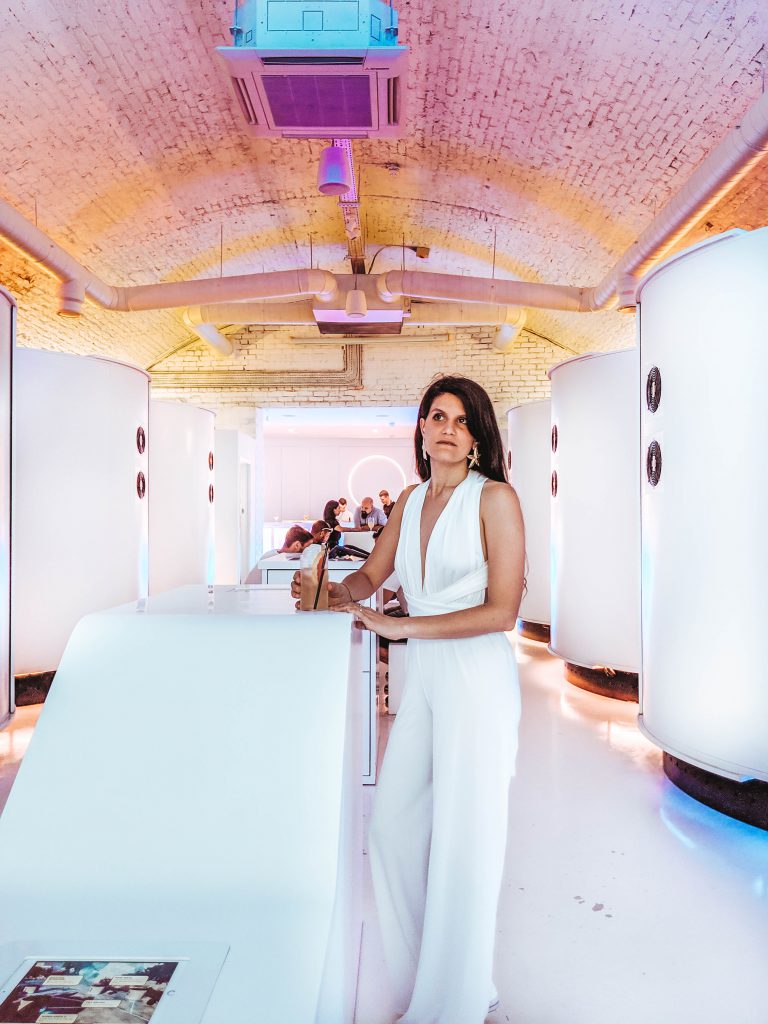 As the name says so, I thought this jumpsuit would be too slinky. It is maybe a bit slinky but it's loose enough not to be too much. I used it to visit Otherworld, a VR arcade in London and it just went perfectly with the minimalist/futurist vibe. Also the top part has really, really long straps so you can really change the top to essentially look however you want it to, which is great and not obvious at all on the website. As you can see I'm wearing a different top type than the featured on the Femme Luxe website and will try a different style of top type next time I wear it. Beware, this is a statement item, an all eyes will be on you once you wear it. So buy it with that in mind. This one got complimented on as well.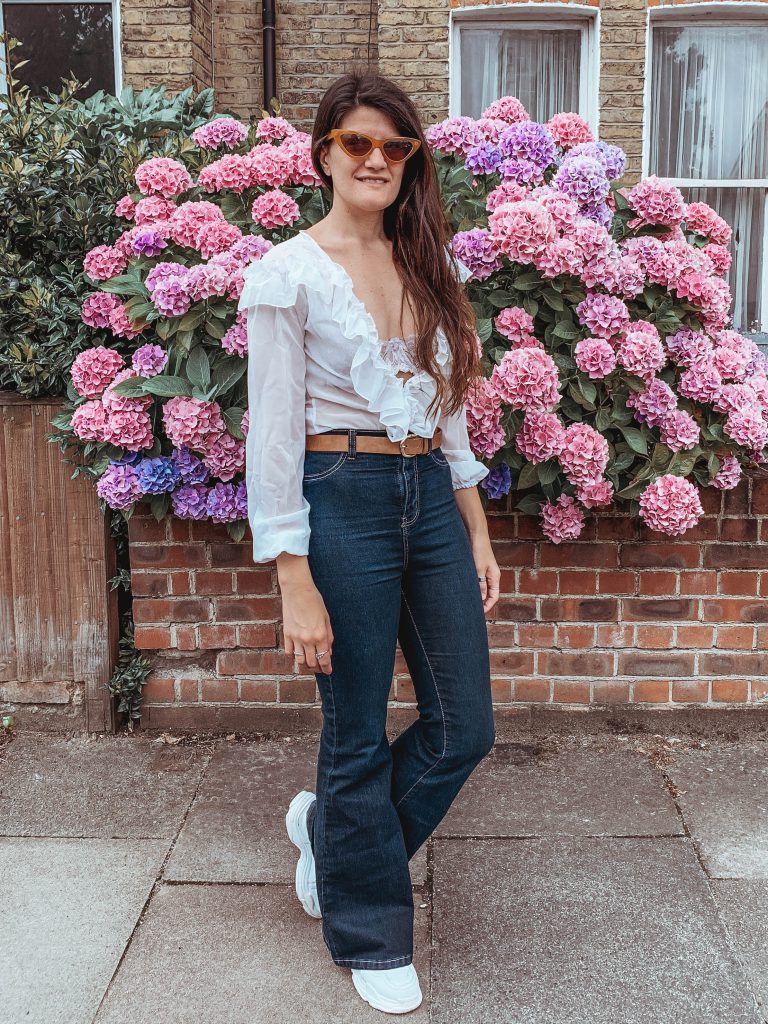 My last outfit is comprised of two pieces I ordered from Femme Luxe. The first one is the White Mesh Frill Deep Plunge Bodysuit – Hattie. It's lovely, but you must know it is completely and absolutely transparent and the cleavage is way too deep for me (so my bra shows as you can see in the photo). Luckily, it can be fixed by adding additional hook and eye fasteners. Other than that, it looks absolutely great with practically any bottom and it can be given a sexy look or an angelical one if worn for example with a pink sweet skirt.
The second item is the Dark Wash Denim Flared Jeans – Genesis. I absolutely adored these! They look so elegant and even if flared is not super in trend right now I don't care because I love how flared jeans look and I'm going to wear them all the time. I'm size 8/10 for bottoms and bought size 8 and they fit me just perfectly. It's a really flattering pair of jeans, and the fabric is really good quality and also quite thick, so best suitable for winter.
So, would I have bought something from Femme Luxe if they hadn't contacted me? Definitely not, the super slinky model would have deterred me from it. But the question is: Would I buy know? Yes, I definitely would. The fabric is not the best quality but the clothes fit perfectly and look great on me, so I believe they are good value.
If you liked this article, do me the great favor of leaving a comment and following me on Instagram (@travelwithpau). Feel free to say 'Hello!' I don't bite. And make sure you save the article for later!
All clothing in today's blog post has kindly been provided by https://femmeluxefinery.co.uk/. I have been asked to write today's blog post but all images and thoughts are my own. My reviews will be honest and genuine regardless of the items being gifted to me.