We are still locked down in London so for my collaboration with Femme Luxe I'm still going mostly for lounge wear to wear during the lockdown, a christmassy dress and a beautiful statement top (also red & christmassy)!
Make sure you follow my 21buttons account as I post all of my outfits there, these included!
As last time I started with lounge wear as we are locked down (yikes!) so this is what I'm wearing most of the time. I hang out on these at home and have already used them to go for runs in the cold london weather. They are really comfy and warm so definitely will get these in more colours next time.
The Light Pink Cuffed Joggers – Lizzie are super comfy. Slightly oversized, if you don't like this look make sure to order one size down. These are best paired with a crop top so as to tone down the oversized style they have. I also got the exact same ones in different colour, the Peach Cuffed Joggers – Lizzie and used them in runs during the lockdown weeks. They are incredibly soft inside!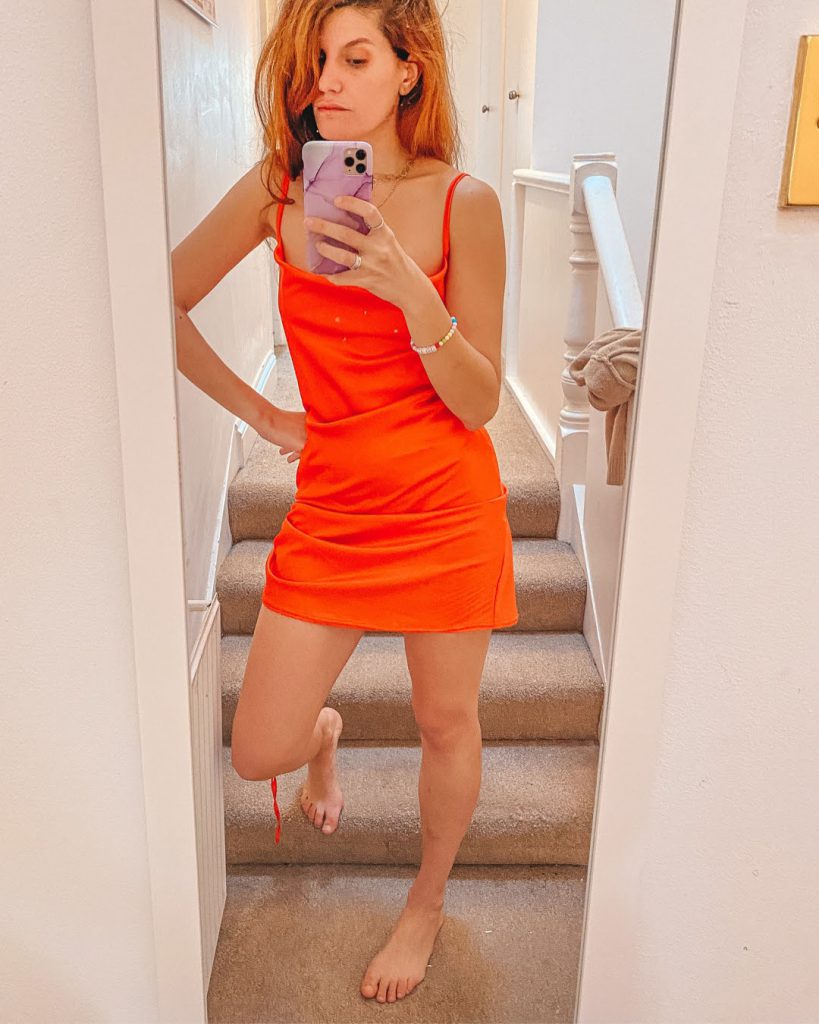 Although I don't really get to wear proper clothes these days, so I was excited by the prospect of getting at least one or two items of real clothes that I can at least wear at home. I started with this sexy satin mini dress, the Red Satin Ruched Side Slip Mini Dress – Maeve. It's shiny and althought the quality might not be the best, I look really good on it. It's ruched on the side but I actually prefer it extended vs ruched. I'm definitely wearing this dress for Christmas!
The second item I got was the Red Ribbed Off The Shoulder Crop Top – Kourt. It is very versatile, it can be styled with joggers, fancy pants, a skirt, etc. The fabric is really nice and the off the shoulder look is beautiful and sexy but subtle. Also as it's plain red it is a wonderful wardrobe addition.
Well, this was another successful Femme Luxe haul as I again loved all the items. In my next haul I am definitely getting more joggers because Femme Luxe has tons and I love how they look on me. Stay tuned!
Enjoyed this article? Support my work by buying me an oat capuccino. Otherwise, do me a great favor of leaving a comment and following me on Instagram (@travelwithpau). Feel free to say 'Hello!' I don't bite. And make sure you save the article for later!