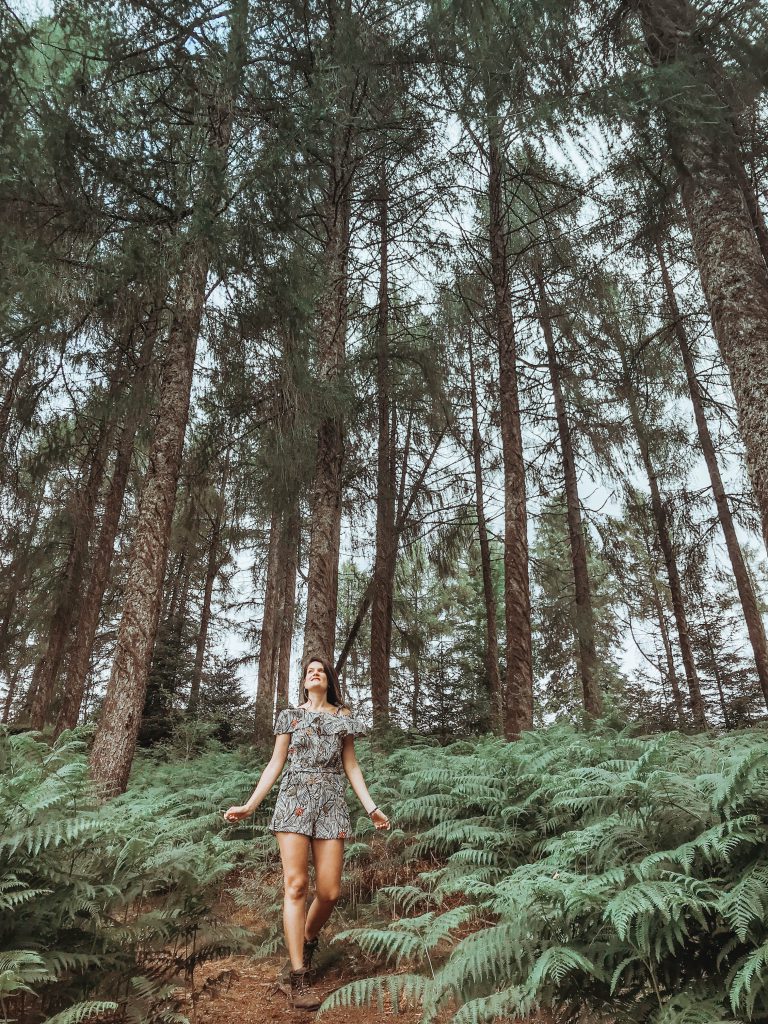 That seems like a lot right? But well it happened and it did quite naturally. Pablo had been camping in Scotland with his best friend over the past week and he had a great idea. He suggested I'd come over for the weekend as he knows how much I love camping and the outdoors. So I did. Camping in Loch Lomond it was!
Getting to Scotland
The smartest way to get to Scotland was obviously by air in order to optimize the little time a weekend has. I searched for flights in Skyscanner and Momondo, but as nothing was cheap I ended up booking a flight directly in British Airways to Glasgow with miles and paid £25. The flight would depart from London City Airport which is great as it's almost in Central London. What's also great about this airport is that it's small and geared in a way you are not expected to arrive tons of time in advance. For instance, it doesn't even have a lounge and targets business people mostly. I left work and in around 40 minutes was in LCY ready for my 18.15 flight.
Arriving to Glasgow
I landed in Glasgow 19.35. Obviously, I didn't have any checked in luggage so I came out right away. The guys were waiting for me in arrivals ready to go. They had booked a rental car using Rentalcars which is what we usually use. We went back to the car and they took me for a surprise dinner to Hug and Pint. From outside it just looks like a pub but it's actually an Asian inspired vegan restaurant! They suggest you order 2-3 dishes per person. We had the black pepper aubergine, the peanut noodles, the mushroom pudding, lentils, plain rice and a few beers. It was yummy but we had to be quickly on our way. Before leaving Glasgow we quickly dropped by the Brewdog pub, after all it is a Scottish brewery, and had a few more beers.
Time to go camping!
We drove from Glasgow to Loch Lomond and the Trossachs. The guys had already set camp on the shore of Loch Drunkie. In Scotland wild camping is allowed if you have permission of the land owner or if you are not camping in private land, in this case we did have to purchase an online permit for an insignificant sum and were assigned a spot in what's called the Three Lochs Forest Drive. We got to our campsite and snoozed off.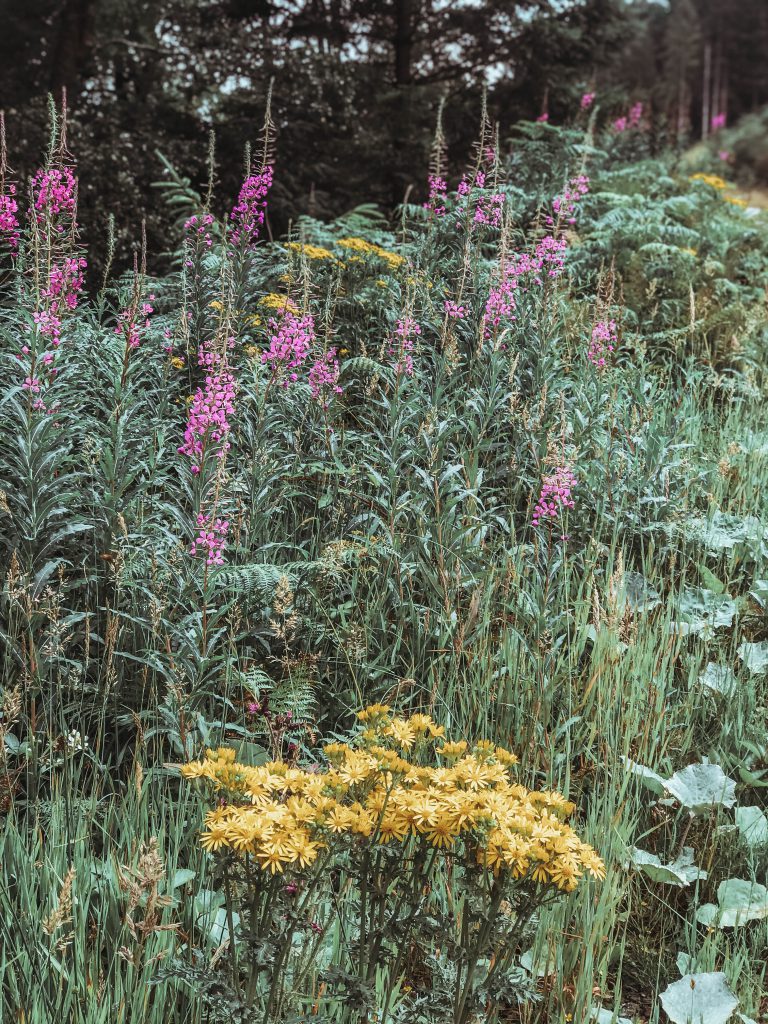 Our day at Loch Drunkie
We woke up the next day to a cloudy but ok day. We made breakfast by the lake and debated if we should go swimming. But the water wasn't very clear and although the weather wasn't cold, it also wasn't too warm or sunny. So we decided it was time for a walk!
We decided to walk around the lake. There is a path and we started following it sometimes getting outside the path to get closer to the lake's shore. After around 30/45 minutes walking we came across a wooden structure with ropes hanging from it. We pulled them to find the ropes were actually triggering bells! Had some musical fun.
Our walk went on all around the lake, a section of the lake was dry because of a heat wave which had the UK without proper rainfall for around six weeks. We got caught by surprise as our feet dipped over the ankle in mud. It was actually a bit stressful as it was hard to get out or help each other without getting stuck in the mud as well.
We finished our three hour walk quite hungry and with very muddy feet. We took out our very cool portable barbecue and got ourselves grilling in no time, Aberdeen Angus beef for the guys and a vegan cauliflower burger for me. During the afternoon we relaxed for a bit at the shore of the lake and then drove to Aberfoyle, the nearest town, to buy dinner. We headed back had a few beers, and then had a second barbecue. After that it was bonfire time! Everyone's favorite camping activity. We spent the rest of the night finding logs of the right size, finding dried branches to fuel the logs and get them burning and right when everything was perfect we decided to go to sleep. We put the fire off, forest safety first.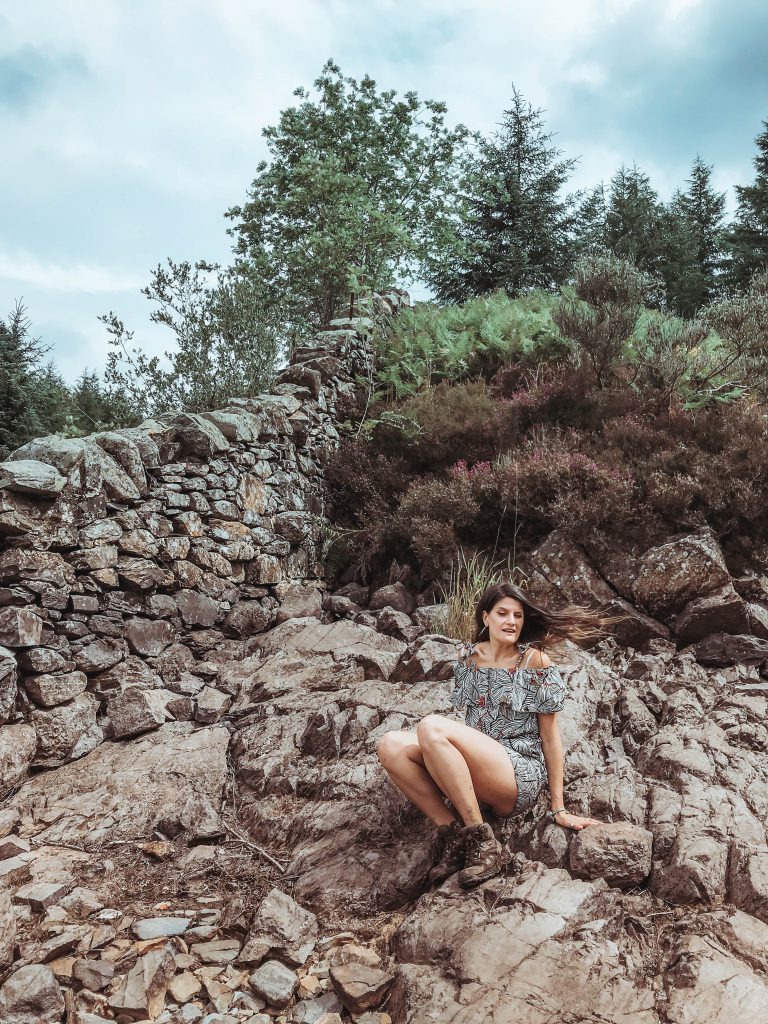 Will drive to Manchester for beer
We woke up and worked as a team to take the camp down and were quickly on our way towards our next stop: Manchester. We had been to Manchester before but the reason to be visiting now was purely beer.
Early this year Pablo and I discovered a brewery called Cloudwater. Pablo became a fan, paying hefty prices in the craft beer shop we visit almost daily in London for their colorful cans. Sadly, this brewery is from Manchester and not from London. Hence visiting the brewery itself hadn't been an option for us yet. So we stopped at their Barrel Room for only one cheeky pint and stocked ourselves with two dozens of cans. At the end of the day, each of them were like £2 cheaper than in London so it made sense to stock up. If you want to try Cloudwater but would rather skip the trip to Manchester you can buy a them online and get them delivered.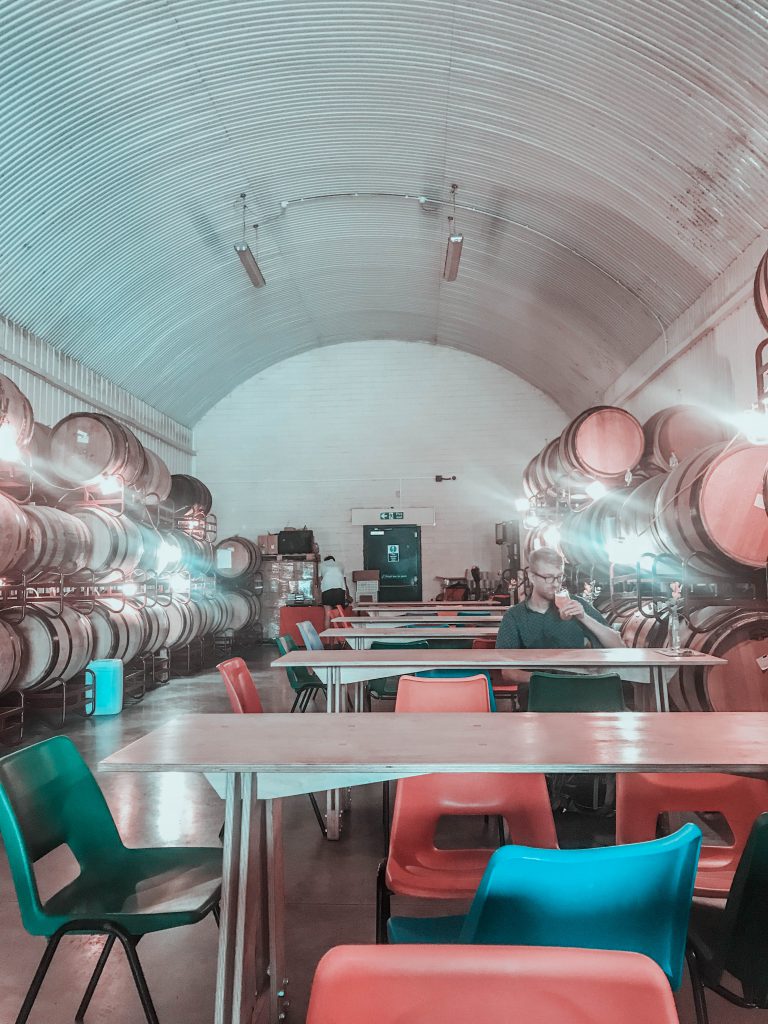 Will drive to Liverpool for The Beatles
Our next stop was Liverpool, which was roughly an hour away from Manchester. Our plan was to go The Beatles museum watch the World Cup final and then get back to London. The museum is called The Beatles Story.
I'm a Beatles fan so I visited the museum I think a few weeks right after moving to London, so this was my second time. The museum is a really nice overview of the story of The Beatles in 90 minutes, something you can't really miss if you at least like The Beatles a little bit. Buy your ticket to The Beatles Story here.
After finishing, we stopped by a pub in the Royal Albert Dock to watch the final. That's the area where the museum is which is super nice to explore. There is always something going on plus being besides the water is just so pleasant. It was now officially time to drive back to London, our weekend was over, but it was fantastic!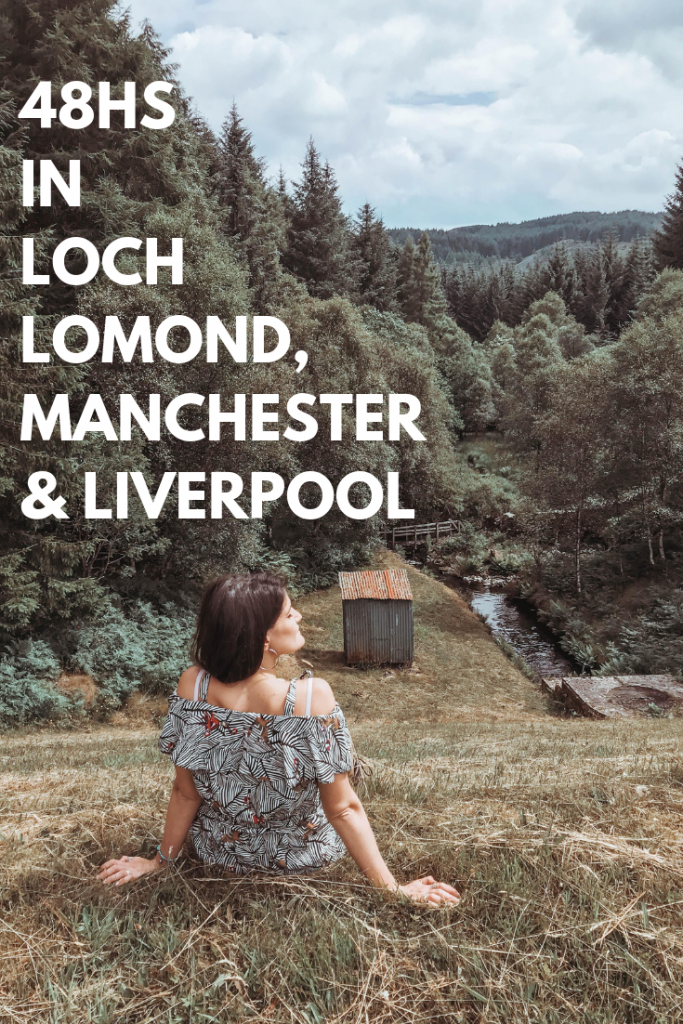 This post contains affiliate links. If you click on one and make a purchase, I might make a small commission, at no extra cost to you in order to help support my blog.