The Bletchley is a spy themed bar in London inspired on Bletchley Park: the estate that functioned as the central site for British code breakers during WWII, such as Alan Turing. As such it involves secret missions, and de-coding encrypted messages even using an enigma machine!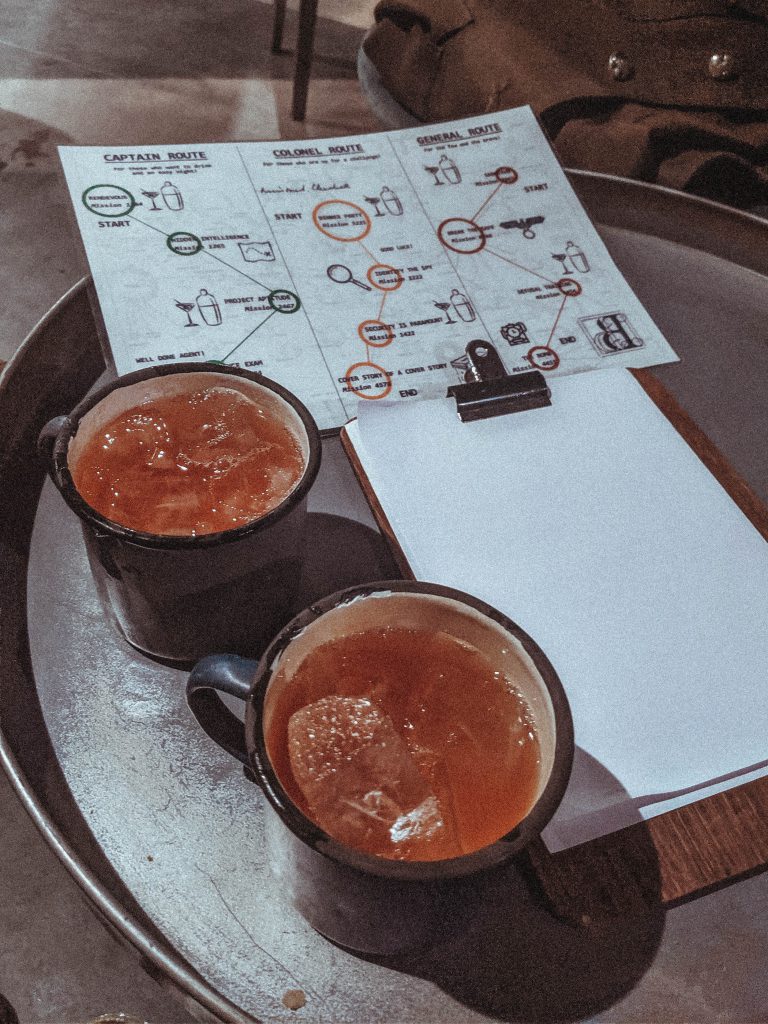 There are two options to visit The Bletchley. The first one is the cryptic experience which involves a welcome drink and two cocktails which you "win" as you resolve missions. This experience is worth £36. The second one is to walk-in for a drink from the menu or do a small mission in order to receive a personalised drink vs just choosing it. The Bletchley claims no drink is equal, as drinks are made to fit every patron based on inputs from the missions. Isn't that just great?
As a fan of London immersive experiences I was, of course, interested in the cryptic experience. I arrived to a gastro pub in London's Chelsea, asked for The Bletchley and descended some stairs in the back of the pub to reach a bunker full of people drinking in WWII uniforms, as well as spy & war memorabilia. Yup, this was going to be good.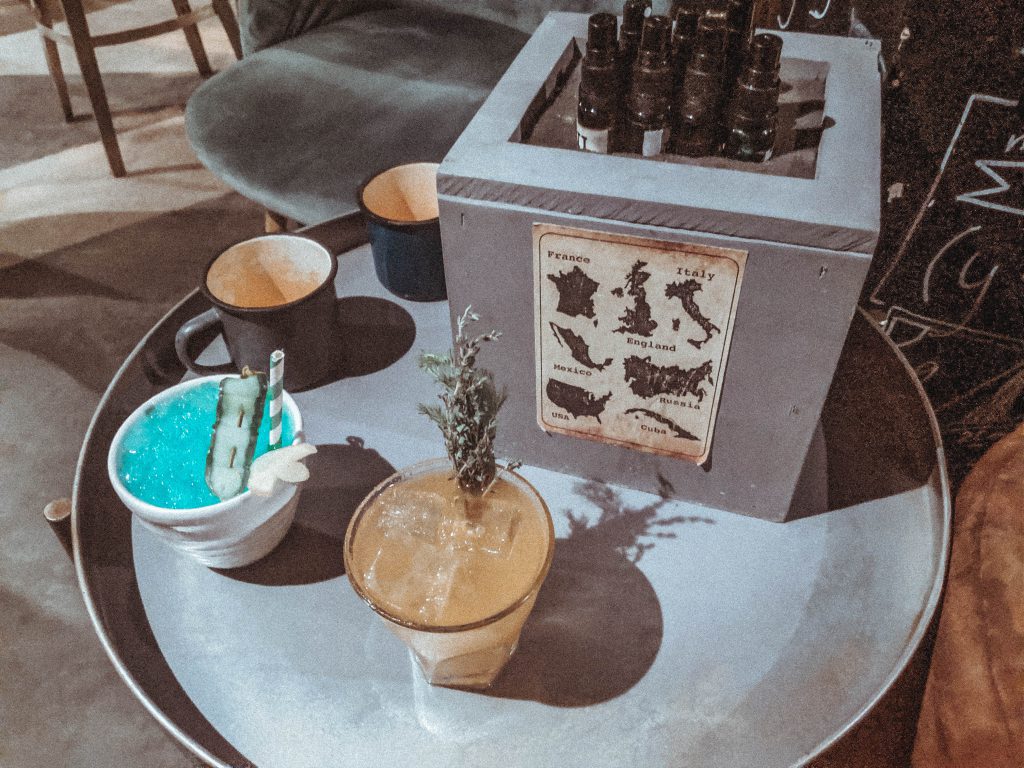 From that moment on, myself and my companion were only referred to as "agents" by the lovely "officers" who sat us down, handed us our uniform, welcome drink and set us up for the cryptic missions that were to come. We had three different mission paths to choose from that ranged from simple to more complicated. We choose the most complicated one, of course.
We began our missions, some of which involved an enigma machine. Our mission reports which we would radio to the officers involved disclaiming some of our interests which would help define the two fabulous cocktails we then enjoyed. Some sweet, some fruity, some bitter, some really colorful and some even flowery. And, all delicious.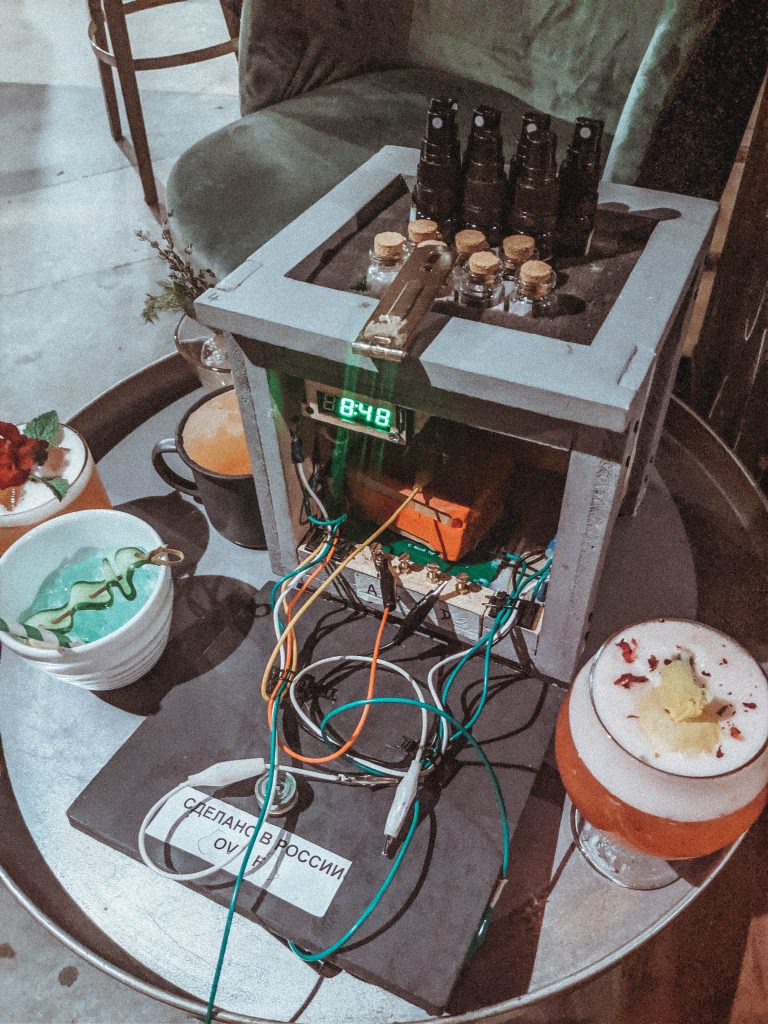 I will not spoil the contents of the missions we did at The Bletchley, all of which arrived in top secret envelopes. But I will say that some where easy, while some not so much. I'll also share a little secret, some clues are written on the walls across the bar so we had a few wander arounds which did help.
Our last mission at The Bletchley was very fun and slightly nerve wracking as we were running against the clock. But we made it, partly thanks to the officers at the venue who kindly shared some tips.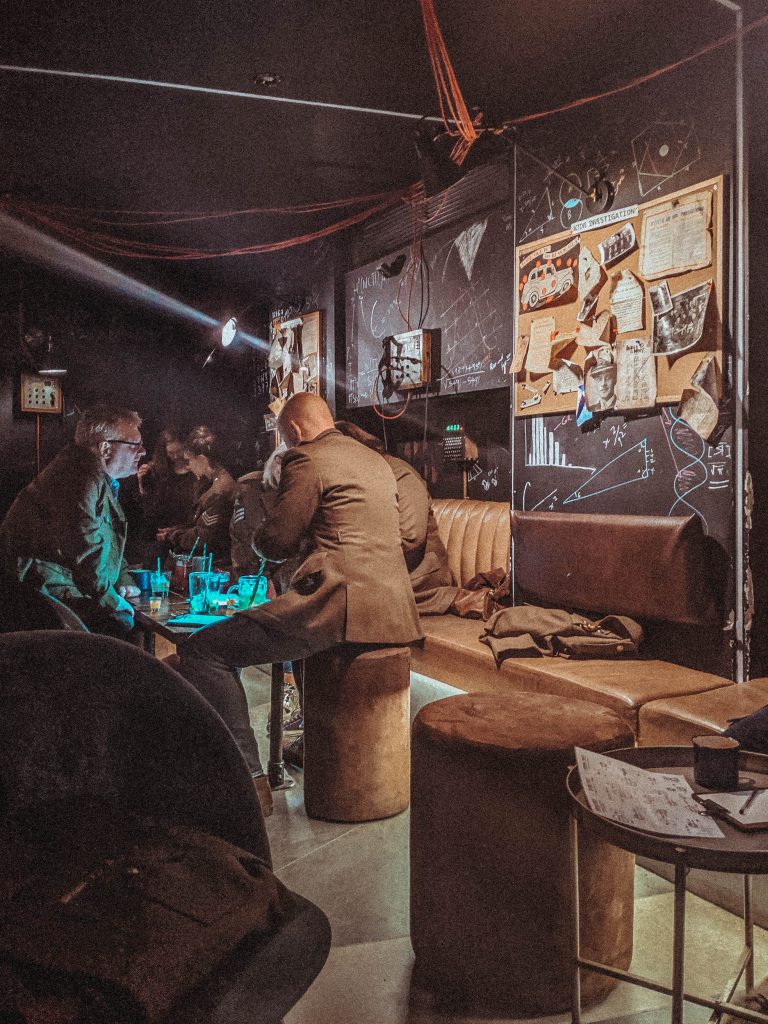 We had lots of fun at The Bletchley! It can be a good idea to break the ice on a first date, to just have fun with your long term partner, and honestly it would make the perfect work event or a nice birthday celebration. You can book tickets here.
Bonus tip: If you really want to go out there for your loved one, or for yourself, The Bletchley created a £100 cocktail: The George VI. This cocktail "celebrates the best of British spirit and decadence" and is a gin infusion which includes edible gold and diamonds and takes 30-40 minutes to make!
Enjoyed this article? Support my work by buying me an oat capuccino. Otherwise, do me a great favor of leaving a comment and following me on Instagram (@travelwithpau). Feel free to say 'Hello!' I don't bite. And make sure you save the article for later!