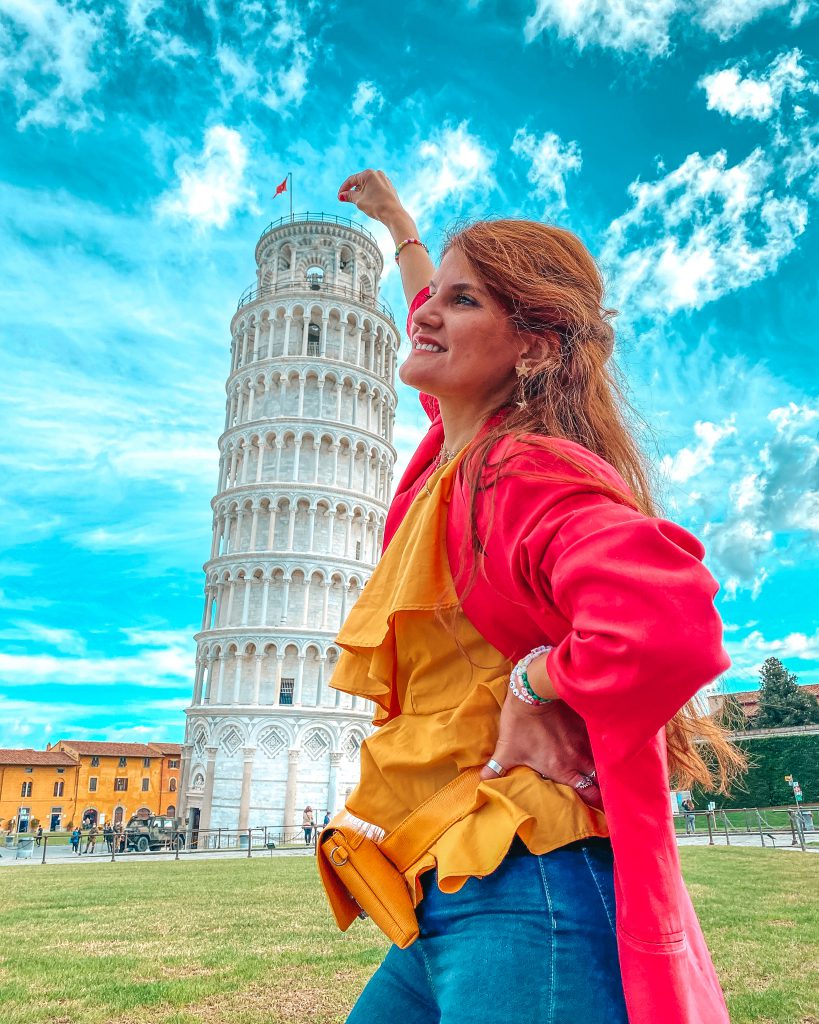 PISA BUCKET LIST & TRAVEL GUIDE
WHY VISIT PISA
Pisa is a small city, perfect to be covered on foot in one day. Everyone knows it for its Leaning Tower, but there is more to do in this beautiful Tuscan city as you can see in the long list below within this Pisa travel guide.
HOW TO GET TO PISA
There are directs flight to Pisa which you can find using Skyscanner. I actually traveled to Pisa in order to visit Cinque Terre. Additionally Pisa is super well connected with all of Italy by train, you can buy train tickets here. My recommendation is that you bundle a trip to Pisa to one to Tuscany or Cinque Terre.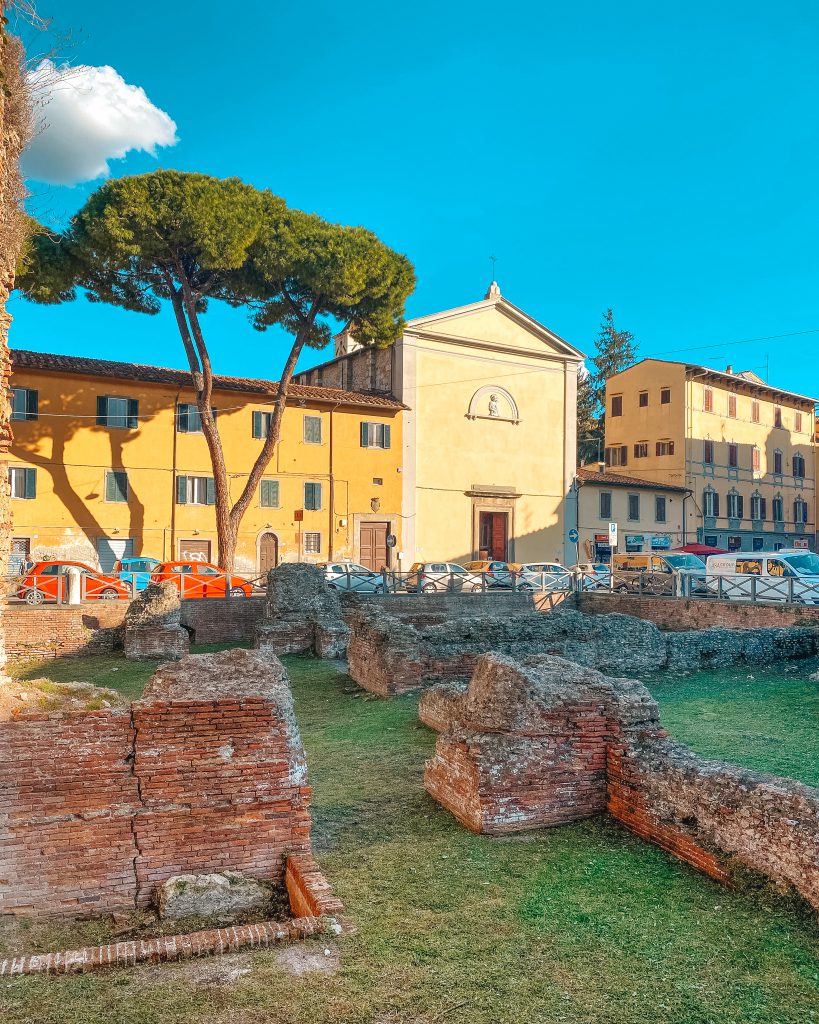 HOW LONG TO STAY IN PISA
One day and one night is perfect to discover Pisa. The city is small enough that you can walk all of it, no need to use public transport!
Suppose you arrive by train, from the central station of Pisa to the Duomo Square (Piazza dei Miracoli) where the Leaning Tower is there are 2 km which is about 25 minutes walking and lots to see along the way which I detail in this Pisa travel guide. Not bad, eh?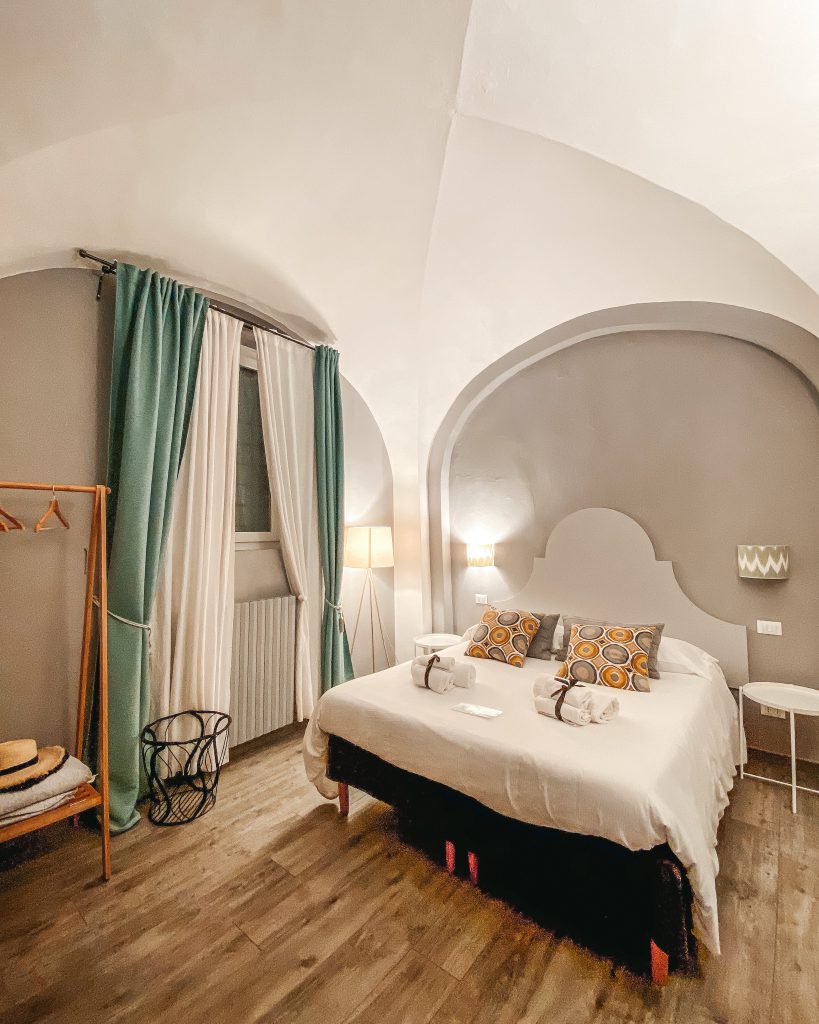 WHERE TO STAY IN PISA
For my stay in Pisa I chose la Lu Cozy Rooms, a guest house owned by Luisa her gorgeous host. The B&B is made of three tastefully decorated bedrooms – each with its own bathroom and air conditioning– and of a shared room where it is possible to relax while having a coffee, tea/herbal teas and delicious cookies. The bedrooms have vault ceilings which I loved, and the blue Smeg fridge gave the already wonderful decoration an extra nice touch. From the windows, you can enjoy the view of the wonderful Piazza dei Cavalieri which is a 30 second walk away. la Lu Cozy Rooms is just a 10 minute walk away from the Leaning Tower. You can store luggage there upon check-out which is perfect for a short stay. You can book la Lu Cozy Rooms here.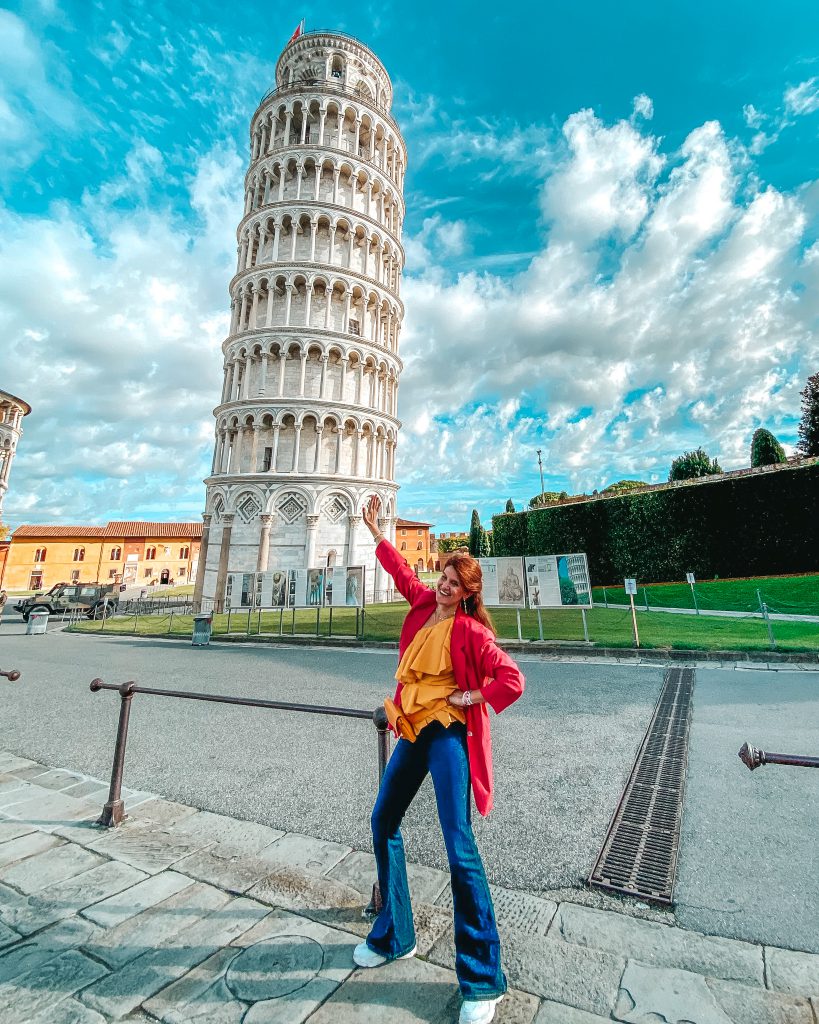 THINGS TO DO IN PISA
Take stupid pictures with the Leaning Tower (with no shame!)
The Tower of Pisa or "Leaning Tower" was built in 1173 as the bell tower of the Duomo (Cathedral) and was built on sandy ground, so it began to lean even before its construction was completed. After many attempts to correct this (which mostly worsened it), it was possible to stabilise it in 1999 and correct the excess inclination.
To get inside the Tower of Pisa you need to buy a ticket. You can do it online here. You also have the option of taking a guided tour in Spanish, with tickets included. More info here.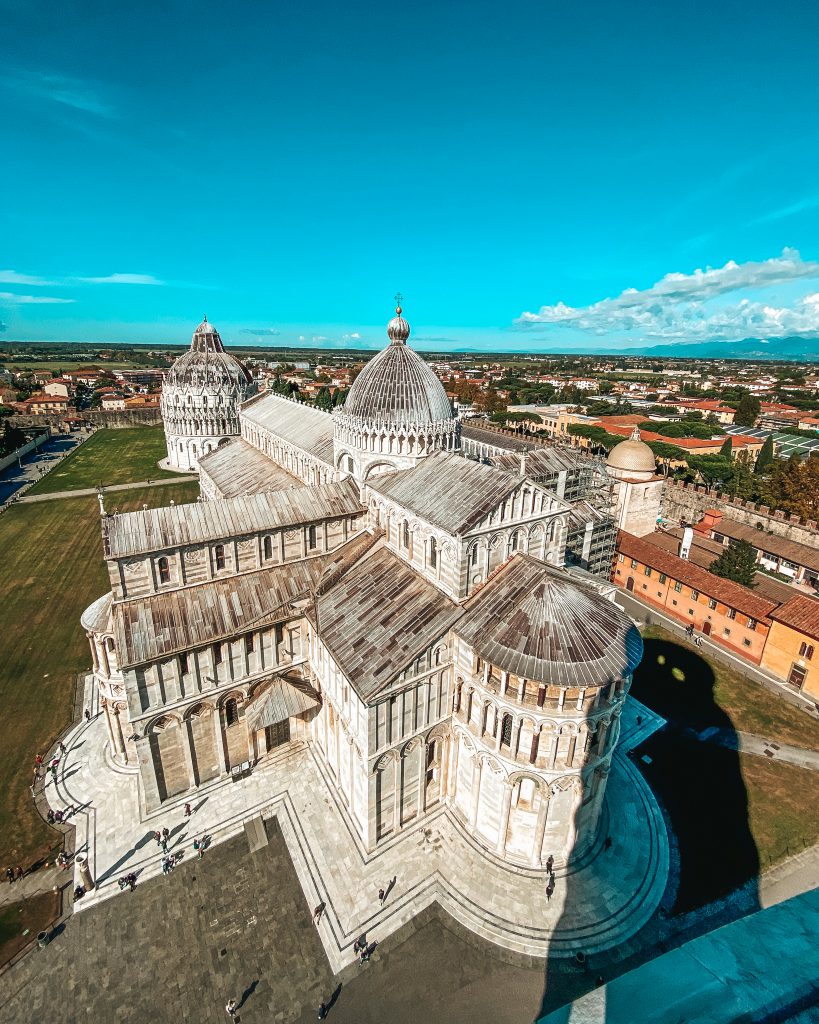 Explore the rest of the Piazza dei Miracoli
Inside the Piazza dei Miracoli you will also find the Duomo of Pisa, a medieval cathedral dedicated to the Assumption of the Virgin. Its construction began in 1064 by the hand of Buscheto although it was Rainaldo, who devised the impressive facade of white and gray stone, who took the credit. Entrance to the Duomo is free.
Admire the 'Tuttomundo' by Keith Haring
A few meters from the station, in Vittorio Emanuele II square, you'll find the Parish of San Antonio Abad. What is interesting about this church is not its architecture or its treasures, but the graffiti that covers its entire rear facade. It's the "Tuttomondo", a mural made by Keith Haring in 1989 (a few months before he died). It consists of a total of 30 figures placed in a kind of tetris, which represent peace and harmony in the world.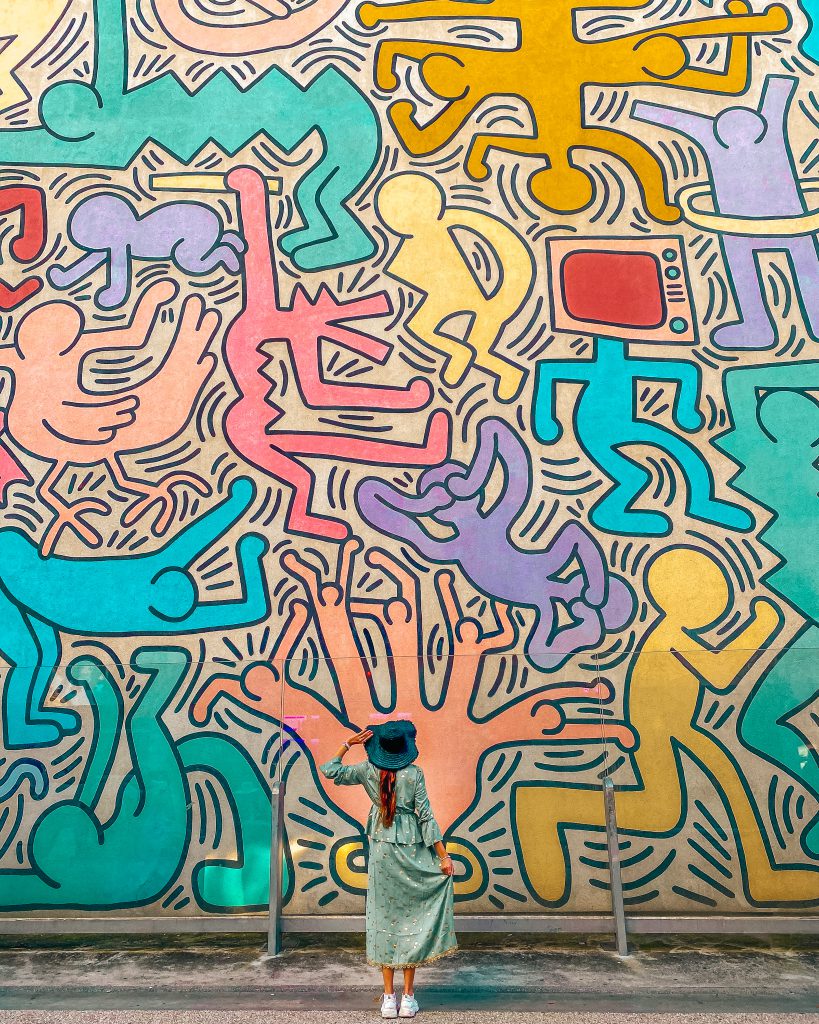 Admire the views and architecture by the Arno River
Approach the Arno River and make a brief stop at the Chiesa di Santa Maria della Spina, Gothic in style and with white marble walls. It seems to spring from nowhere on the banks of the Arno. Next to it you will find the Ponte Soferino, with beautiful views of the colorful houses at the ends of the river. On the other side of the bridge, you'll see some of the city's most beautiful buildings, including Palazzo Agostini, also known as Palazzo dell'Ussero, which boasts a curious 15th-century brick facade. Continuing you will arrive at Piazza Garibaldi and in front of it is the Ponte di Mezzo, which overlooks Piazza XX Settembre where the Pisa City Hall is located. Across the bridge is the elegant Palazzo Gambacorti, a 14th-century Gothic building with a clock tower and loggia. Finally, on the south bank of the river Arno is the Palazzo Blu, inside which there are paid but high-quality temporary exhibitions. Entry to the permanent exhibition is free (which is unusual).
Have a mind blowing gelato
In Pisa, I had the most amazing gelato I've ever had. It was in Gelateria De' Coltelli, also by the River Arno. I saw so many people having gelato there (which seemed Italian, and not tourists) hence why I chose it. Turns out it's delicious and even had a pistachio vegan flavour which is simply unheard of.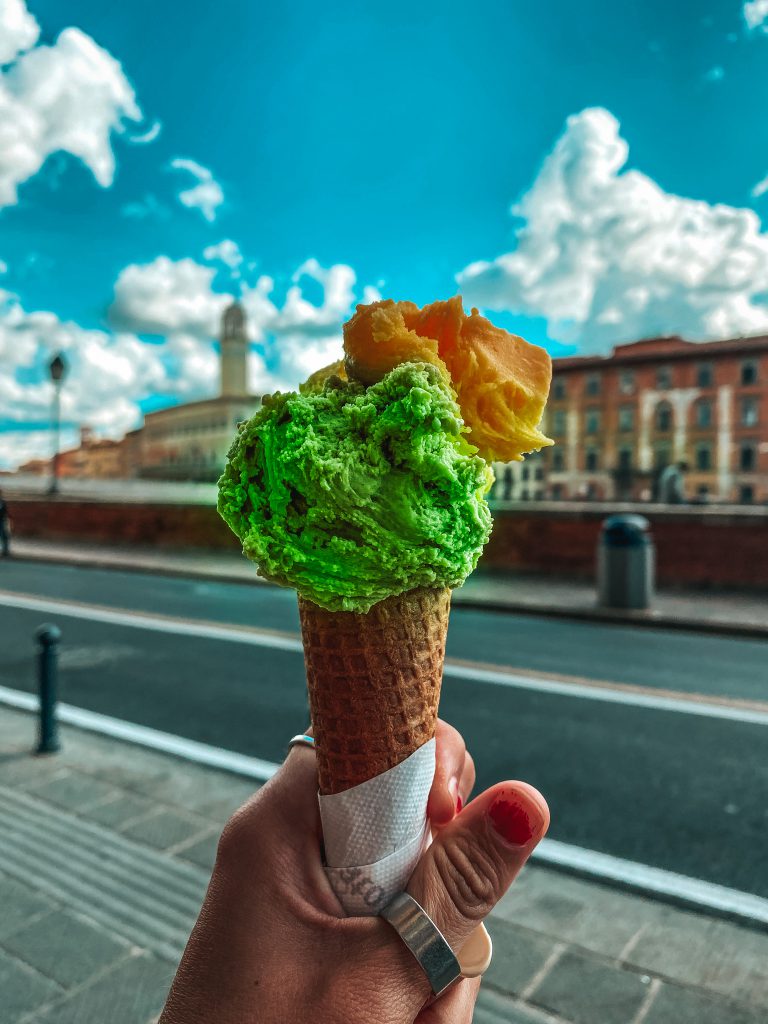 Eat and shop at Borgo Stretto
After visiting the Arno, you must go through Borgo Stretto, one of the most lively and picturesque streets of Pisa where the true charm of the city really comes out. If you get hungry and / or thirsty, this is a good place, as it is full of good restaurants and cheaper than in other more touristy areas.
Enjoy a Tuscan meal
One thing you definitely need to do, especially if you only visit Pisa in Tuscany is try Tuscan food! Pici pasta, cecina, cinghiale… There are many restaurants where you can try Tuscan food in Pisa such as L'Ostellino, Ristorante Allabona Pisa and Ristoro Pecorino.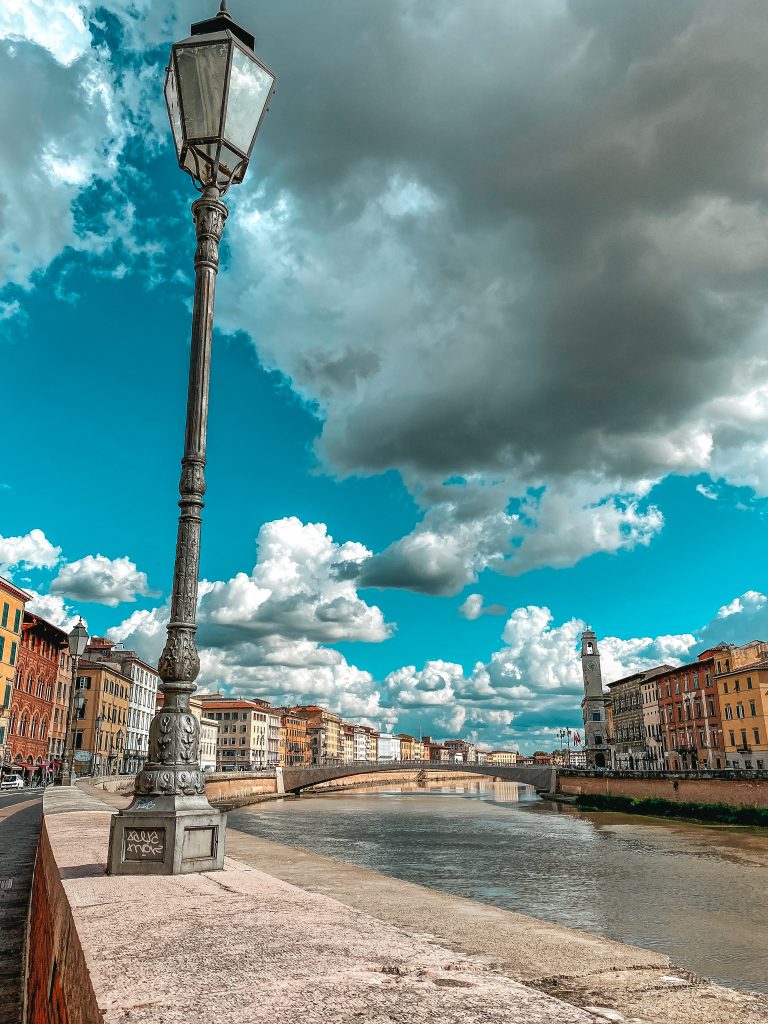 Soak in the greenery at the Giardino Scotto
If you need to absorb a bit of green and browse the internet at the same time visit the Giardino Scotto, an oasis of tranquility in Pisa, where there is free wifi! A very nice place to have a picnic if you have time.
Visit the Basilica of San Piero a Grado
Slightly outside of Pisa we highlight the Romanesque Basilica of San Piero a Grado, a place that few tourists know but a true pilgrimage center, away from the crowds of Piazza dei Miracoli. Inside you can enjoy beautiful mosaics and altars. To get there, you can take the extra-urban bus 10 (to Livorno) or 20 (to Calambrone).
BEST TOURS IN PISA
Enjoyed this article? Support my work by buying me an oat capuccino. Otherwise, do me a great favor of leaving a comment and following me on Instagram (@travelwithpau). Feel free to say 'Hello!' I don't bite. And make sure you save the article for later!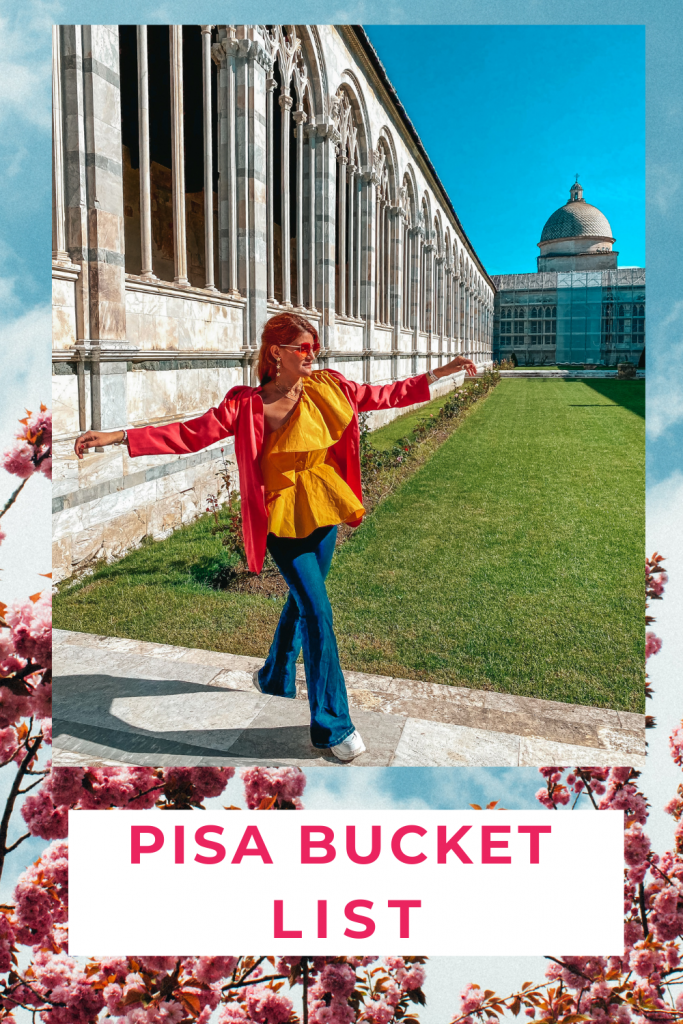 This post contains affiliate links. If you click on one and make a purchase, I might make a small commission, at no extra cost to you in order to help support my blog.