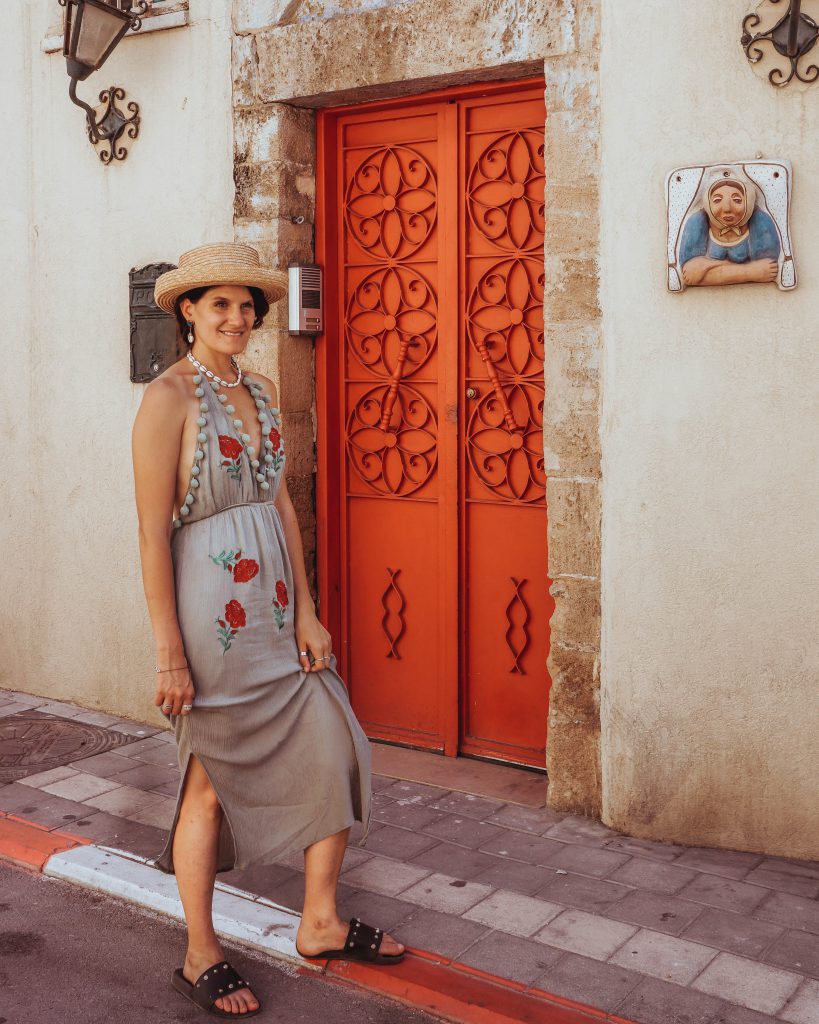 It's no surprise that Tel Aviv has lately become a very popular travel destination as it is vibrant, dynamic and cosmopolitan. Tel Aviv is famous for its beaches, nightlife, music, art, food and style. It is one of a kind city with a mix of old and new. Having road-tripped around in Israel, Tel Aviv is where I felt most at home as it's no different to London in that there are so many trendy places to eat and drink, designer stores, and all the things we millennials love. But the good thing is that it's warm, sunny and has beaches! In this post you'll find a long list of things to do in Tel Aviv as well as where to stay and how to get to and around the city.
Things to do in Tel Aviv
Walk or take a tour of Tel Aviv's Old Jaffa
Jaffa (also known as Yafo) is the ancient port city out of which Tel Aviv has now grown. Jaffa has, in recent years and like much of Tel Aviv, been regenerated with its old narrow streets and courtyards becoming another highly desirable part of Tel Aviv. Jaffa is a real melting pot of Jewish and Arab populations living and breathing the same closely-packed air. A great way to explore Jaffa is through this 1-hour segway tour!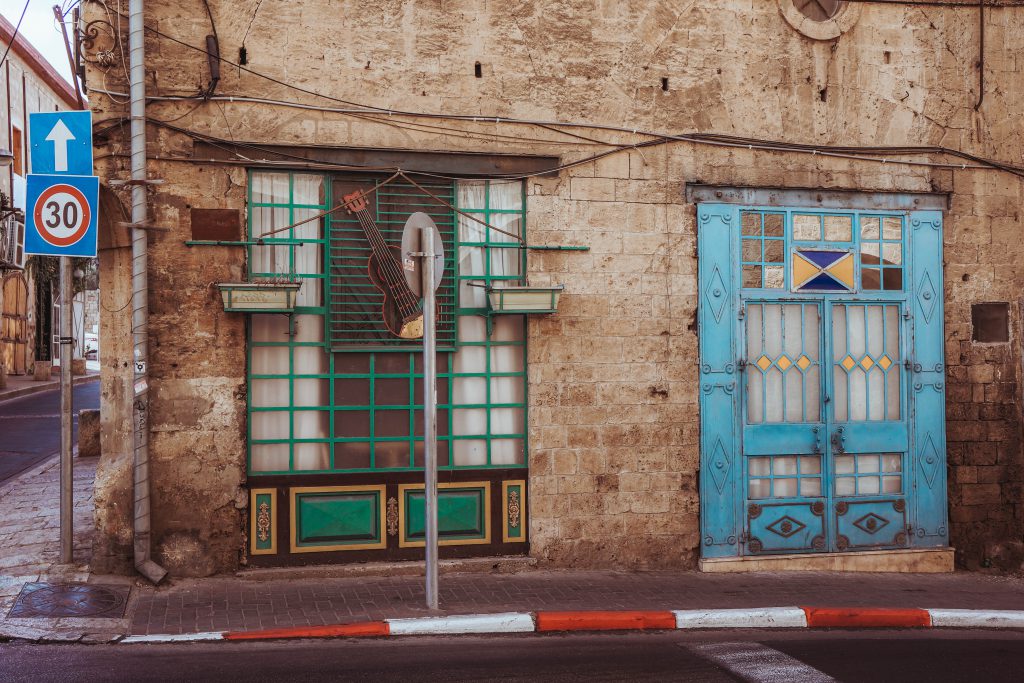 Eat at Shuk HaCarmel
The Carmel Market is the largest market, or shuk, in Tel Aviv. It is a vibrant place where traders sell everything from clothing, spices, fruit to electronics. Its hustle and bustle, noise, colors and smells all combine to make the Carmel Market a great place for everyone from first time tourists visiting the city, to locals who come here to get the freshest fruit and vegetables, or to have lunch at one of its eateries. You can get an amazing falafel pita in the market for as little as 10 shekels, other good places to eat in the market are Thai, PastaBasta, M25 and Shukshuka.
Indulge in amazing vegan food
With 400 vegan and vegan-friendly kitchens catering to most of Israel's 200,000 vegans, Tel Aviv has been dubbed the "vegan capital of the world". That said, it won't be hard at all for you to find vegan food. As a vegan, I can guarantee that! But why not take advantage of the city's reputation to try top notch vegan food in this Vegan Culinary Tour?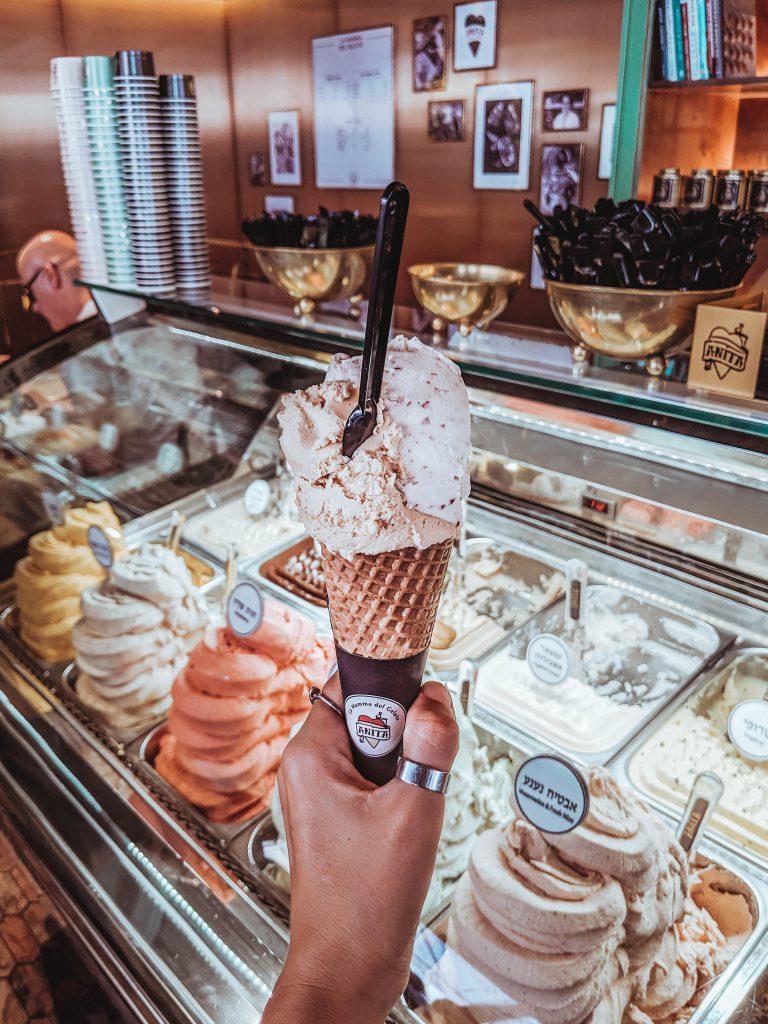 Have an ice cream at Anita
Anita Gelato in Tel Aviv was one of the biggest surprises I had from Israel, because it was literally the best vegan ice cream I've ever had. Not only did it have zero difference from non vegan ice cream in terms of taste but also the best vegan flavours such as Lotus / Biscoff cookie or Banana+Dates. And no it's not a vegan ice cream place, Pablo also tried the dairy ice cream and loved it. Definitely visit one of its four stores.
Explore Florentin
Florentin is one of the new and hipster neighborhoods of Tel Aviv. It has an industrial feel to it and has been inundated with street art. Street art lovers should definitely do this Graffiti Tour. There are also ton of cool restaurants and bars in Florentin, and it's a good place to stay in Tel Aviv.
Walk Rothschild Boulevard
Rothschild Boulevard in Tel Aviv is magical. Partly because it's trees provide walkers relief from the strong sun, but also because it's full of cute restaurants and cafes, nap areas, interactive art installations, and much more. There is always something going on here! Definitely walk the entire length of it from Neve Tzedek until Habima Square. Habima is a Convention Center which has a beautiful highline great for relaxing, sitting down and hearing the music from the rehearsals taking place there.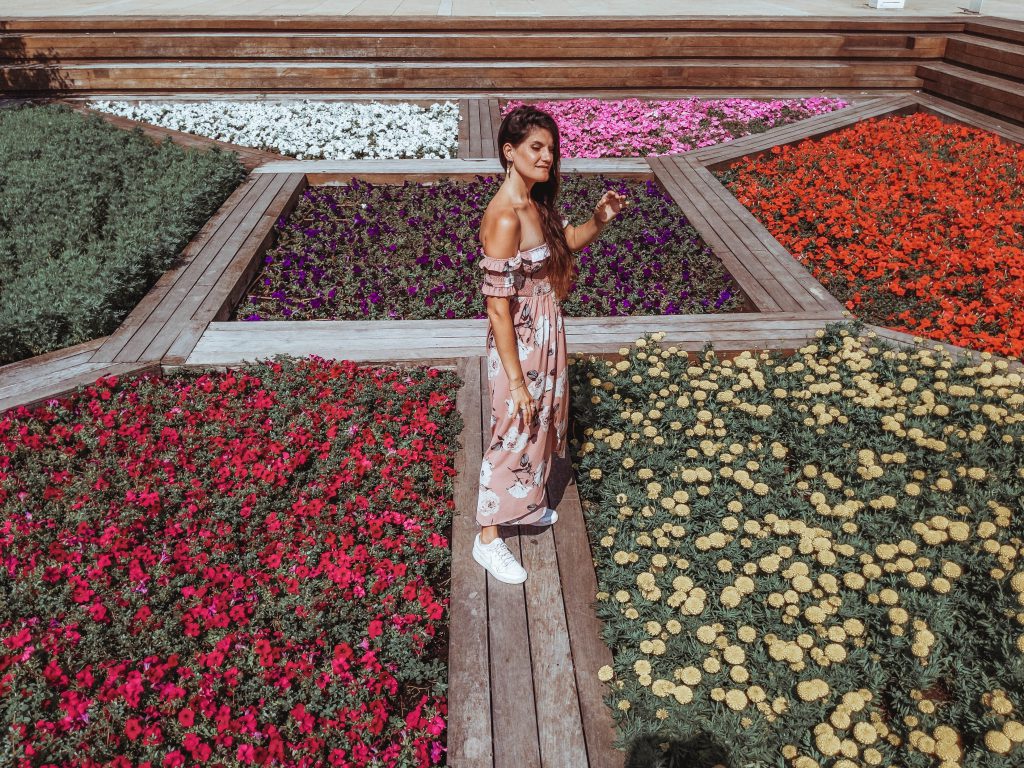 Grab something to eat at Sarona Market
Sarona Market is Tel Aviv's latest culinary center, similar to Chelsea Market in New York City, and Borough Market in London. It greatly contrasts Tel Aviv's traditional food markets, like the Shuk HaCarmel. There are around 100 businesses, from local producers of spices, cheeses, meats, halva, etc to imported delicacies and specialities from around the world. The Market also hosts around 40 places to eat, with some of Israel's most popular chefs alongside internationally renowned chains, such as Fauchon Paris.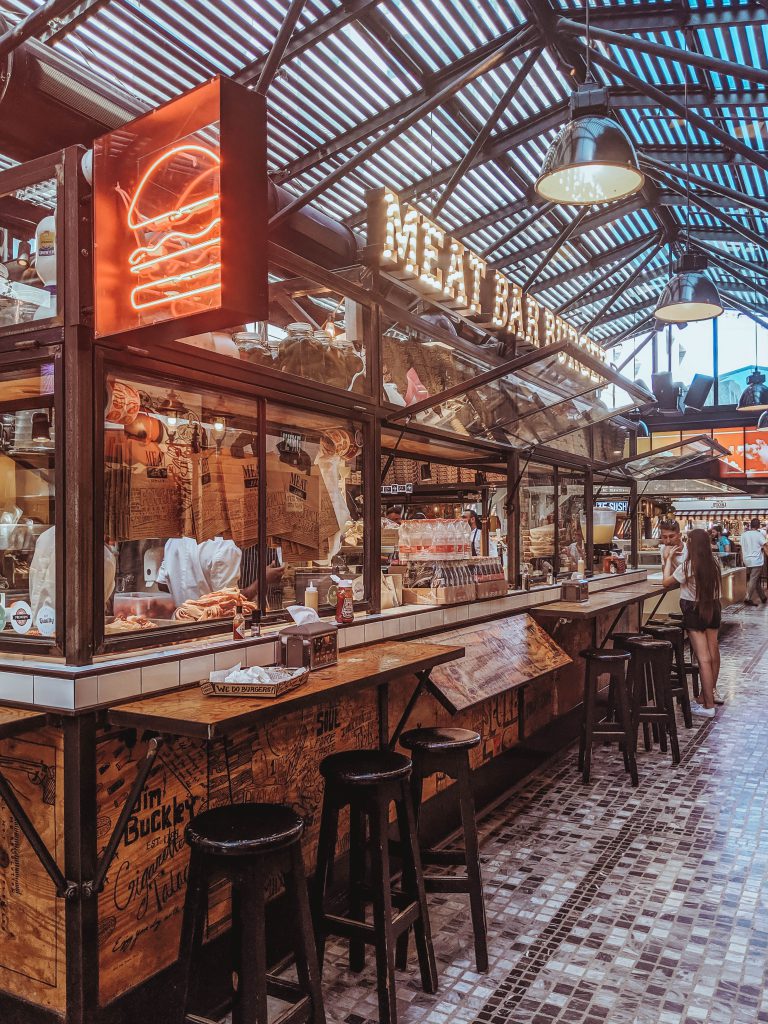 Hit Jaffa Flea Market and surroundings
A bit further away from the port in Jaffa you'll find Jaffa Flea Market. In this market you will not only see vendors selling a wide array of items lined up on the sidewalks but hopefully you'll be able to feel the vibe of this unique place which is filled with artist studios, cute restaurants, bars & cafes. A nice stop to include in your time in Tel Aviv.
Window shop and take cute pictures at Neve Tzedek
Spend an afternoon in Tel Aviv walking casually through the beautiful neighborhood of Neve Tzedek. Bougainvillea flowers pouring into the streets, and Instagram worthy walkways, this neighborhood is a perfect place to spend an afternoon shopping, or just enjoying the surroundings.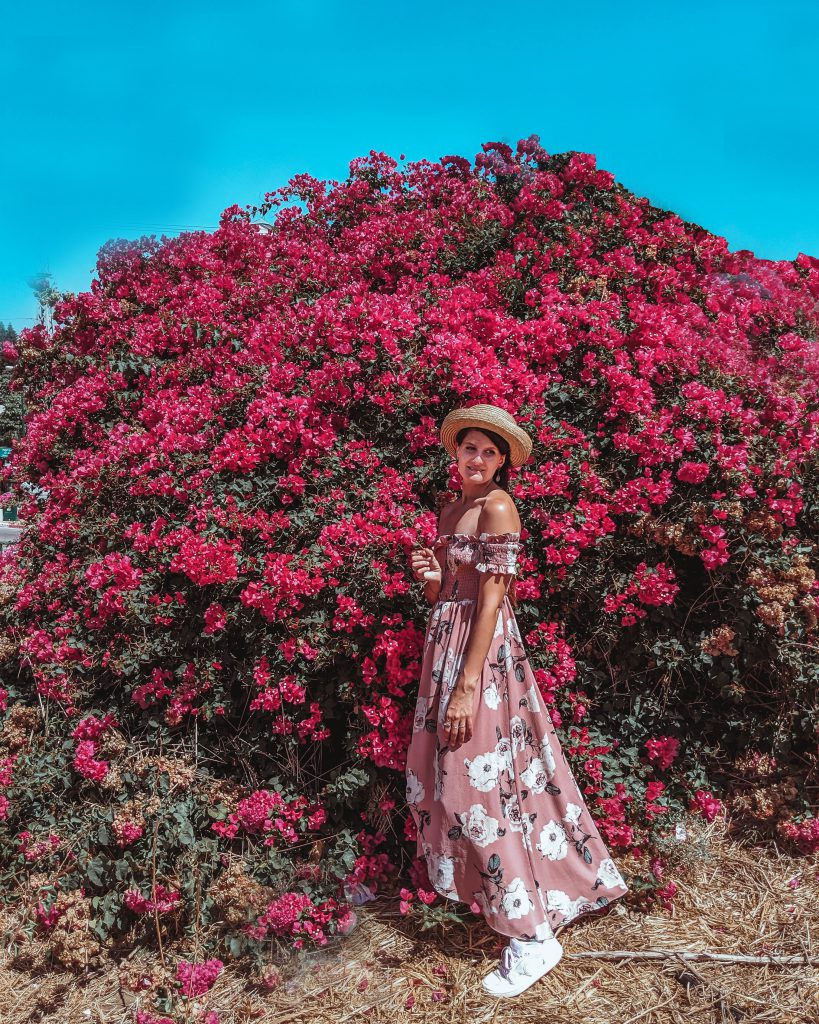 Walk HaYarkon park
HaYarkon Park is Tel Aviv's equivalent to New York' Central Park. It's the green lung of this city! A great way to explore the park is to grab a Mobike using the mobile app, starting on the beach then cycling along the Yarkon River, finishing at the park (or viceversa). I really loved doing this!
Relax at Tel Aviv's Beaches
Despite being located in a major city, Tel Aviv's sandy beaches are clean and have warm transparent water. As you probably don't believe me, I invite you to see it for yourself! There are many beaches in Tel Aviv I include a few here that you should bookmark on Google Maps: Hilton Beach, Gordon Beach, Frishman Beach, Jerusalem Beach, Alma Beach, Banana Beach, Tupim Beach, Metzizim Beach, Tel Baruch Beach. Obviously the further away from the center, the more relaxed the beach will be with probably Tel Baruch being one of the most solitary ones. In the center, I really enjoyed Hilton, Frishman and Gordon beaches. They are a bit more touristy, but have more infrastructure such as cute (and expensive) beach restaurants. Really depends what you are feeling like!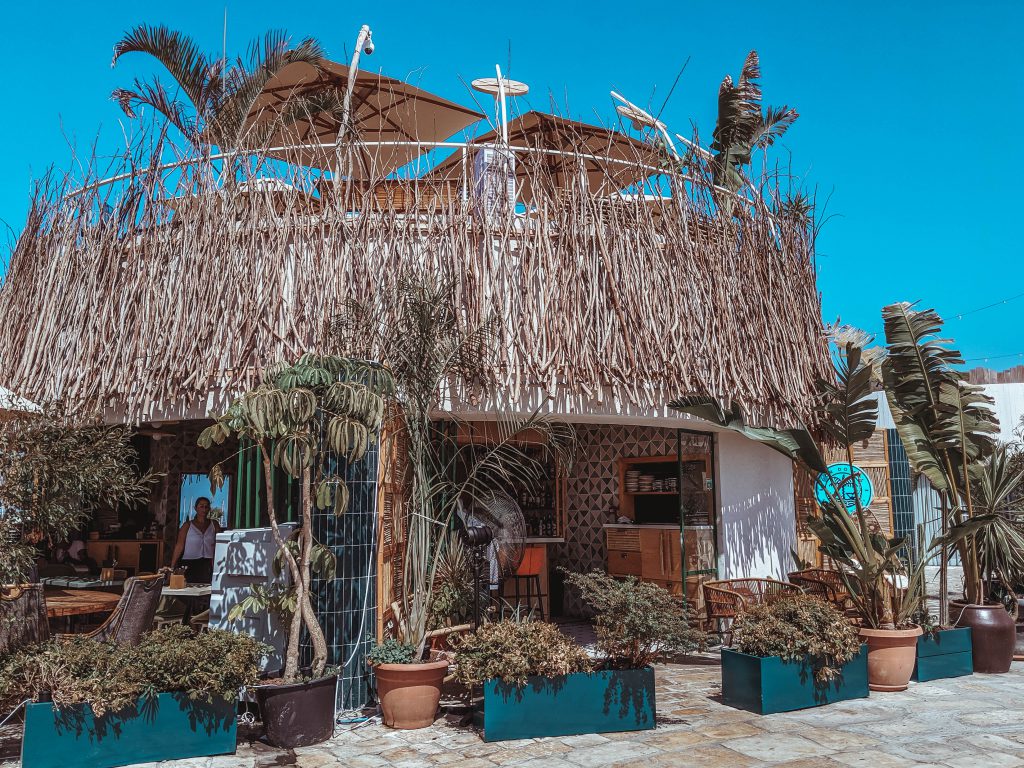 Take the Other Tel Aviv tour
If you are up for something more alternative, take the Other Tel Aviv tour by Abraham Tours where you'll be able to experience a multitude of delicious traditional cuisines and snacks from the residents of south Tel Aviv's unique neighborhood "Neve-Sha'anan". But food is not the only thing good about this tour, you will be introduced to Neve Shaanan's unique and complicated story: from its establishment by Jewish workers about a 100 years ago, up to the huge demographic changes in recent years.
Discover Tel Aviv's Bauhaus Architecture
Tel Aviv is the city with the largest number of buildings in the Bauhaus style in the world. As such, an area of the city is referred to the White City and is a collection of over 4,000 buildings built with a strong Bauhaus component by Jewish architects from Germany and other Central and East European countries with German cutural influences, who immigrated to Israel after the rise of Nazi Germany. If you are an architecture fan like me then don't miss this architecture tour.
Where to stay in Tel Aviv
I was very lucky to stay at ISLA Tel Aviv, a newly opened capsule hotel in Tel Aviv. ISLA Tel Aviv introduces the new concept of high end & luxury pods in a shared room. Each pod has an electronic adjustable mattress, individual lights and personal power supply with a partition blind for privacy. Lockers are available as well as shared bathrooms with premium complimentary toiletries. ISLA Tel Aviv also has a couple of economy double rooms for those who want to sleep with their loved ones.
There is a common area which has a cafe also open to the public and makes amazing coffee. Guests can also enjoy a complimentary pastry + coffee in the mornings, and even now back home I miss them. Both the pastry and coffee were delicious!
I found ISLA Tel Aviv to be perfect for those that are interested in going exploring as much as possible and want to make sure they have a beautiful and comfy place to have really good quality sleep at night. It's perfect for groups or friends and this is definitely the place where I would go to as a solo digital nomad as it ticks all the boxes. You can book ISLA Tel Aviv here.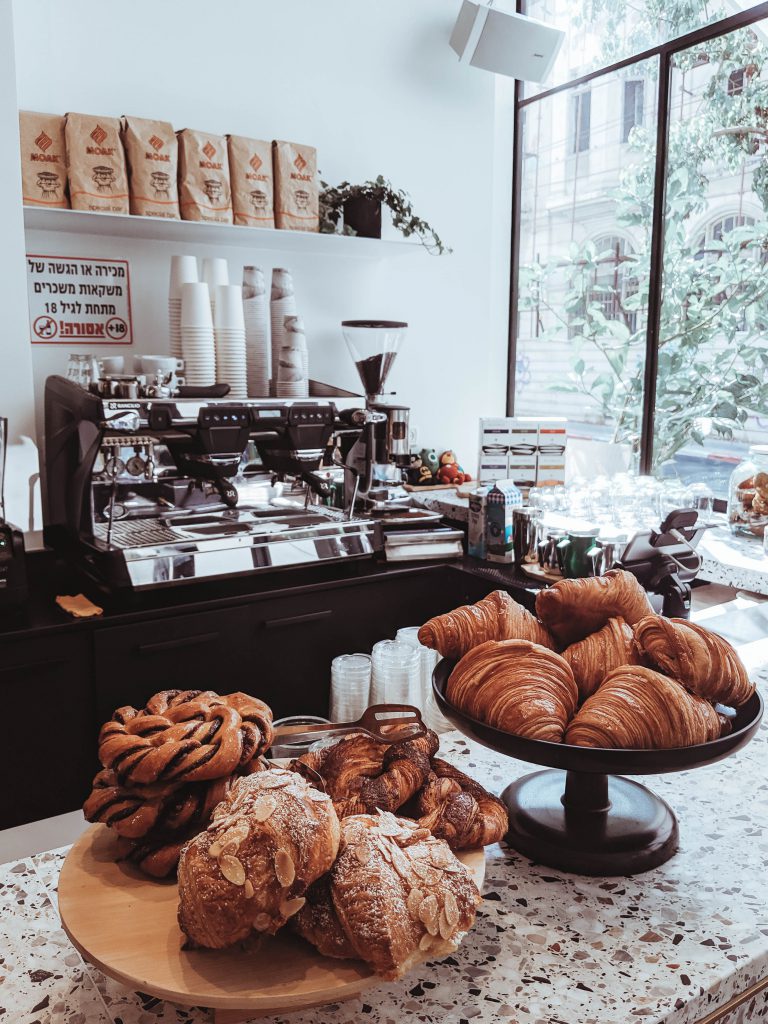 How to get to and around Tel Aviv
To get to Tel Aviv you'll need to fly to Ben Gurion Airport, also in Tel Aviv. Get the cheapest flights to Tel Aviv using Momondo and Skyscanner. If you are flying from London, definitely check out British Airways. It might not look cheap at first but when you factor in the luggage that's included + comfort + cost of travel to the airport it sometimes ends up being best.
Once in Tel Aviv's airport, there is public transport to Tel Aviv every day except on Shabbat where you'll have to take a taxi or a shared shuttle (Nesher Sherut).
Within Tel Aviv the best way to get around is by foot or by Mobike. If you have to go somewhere a bit further a way then you can use the bus system or take a taxi. The best way to order a taxi in Israel is using the Gett app, get up to £15 off by adding promo code GTLEOYF.
Enjoyed this article? Support my work by buying me an oat capuccino. Otherwise, do me a great favor of leaving a comment and following me on Instagram (@travelwithpau). Feel free to say 'Hello!' I don't bite. And make sure you save the article for later!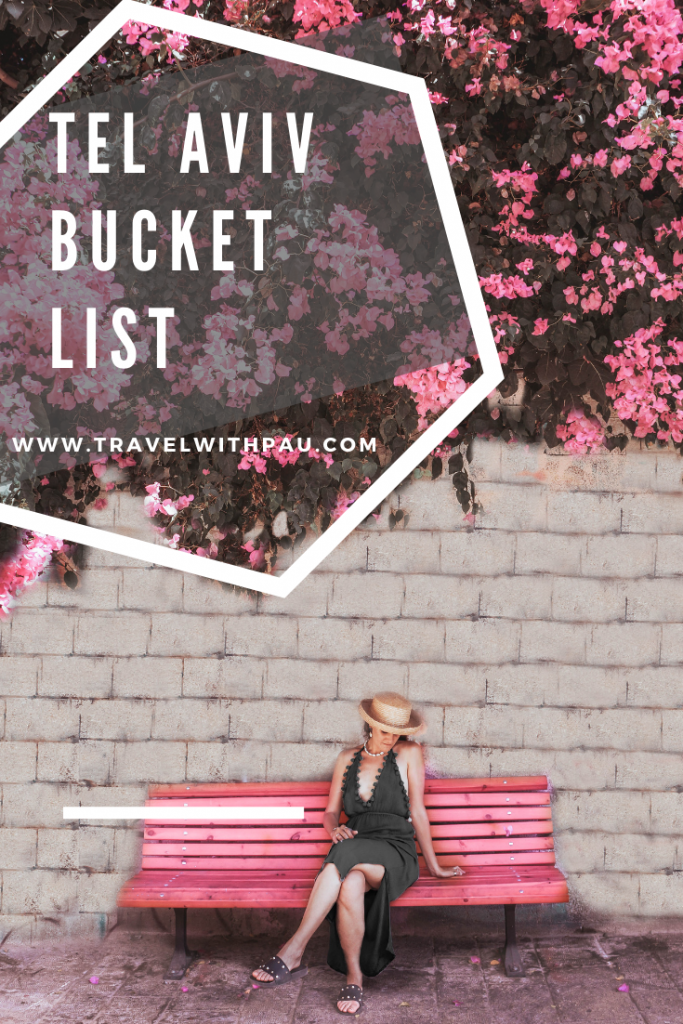 This post contains affiliate links. If you click on one and make a purchase, I might make a small commission, at no extra cost to you in order to help support my blog.