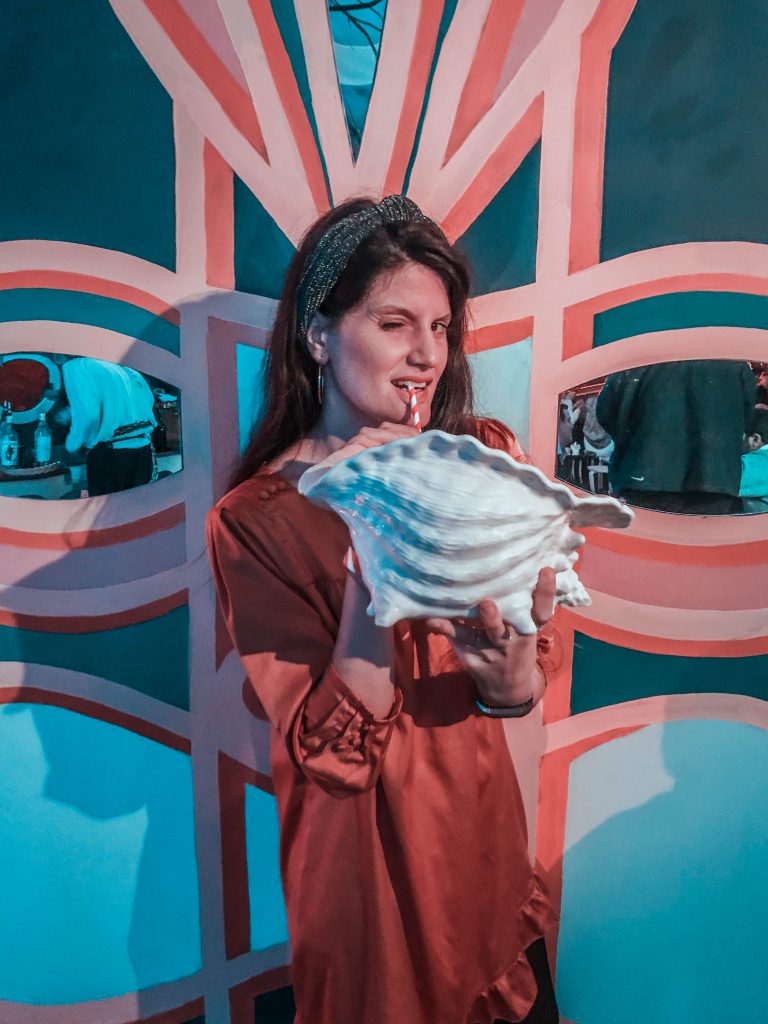 The Lost Lagoon is the most fun, bonkers and extravagant immersive experience right now. I know because I went, and I loved it. And it's not surprising given that the culinary and creative geniuses from Bompas and Parr are behind it. The location? The basement of a Shepherd's Bush mall which houses the world's largest underground boating lake. Yes, this experience involves a boating lake underground. Is that even possible? Yes it is.
Visitors are provided with a pirate tricorn hat and a handkerchief which contains a special message. Soon there will be a bit of walking blindfolded involved — yes it does feel like Netflix's Bird Box for a bit. But do not worry, the first delicious Captain Morgan rum cocktail will be provided while you get the introduction on what's to come.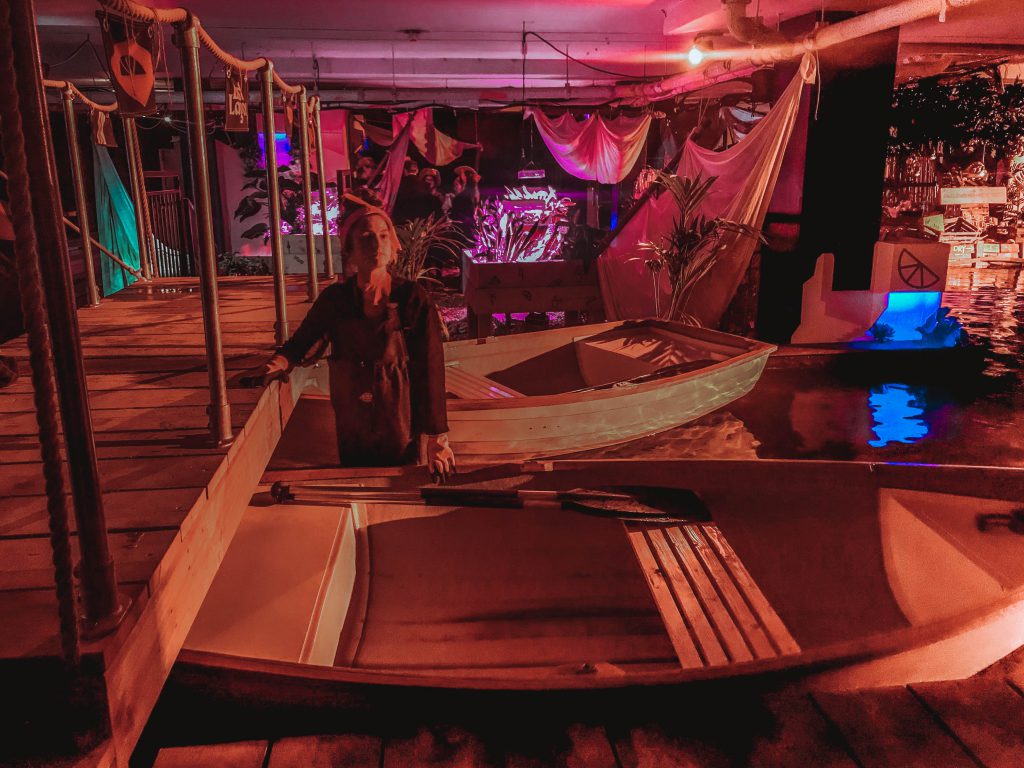 You will now be asked to form groups of four. This will be your crew for the rest of the night so choose wisely! And of course do think about a pirate name for your crew, you will need it. Shortly you will reach the port and board your boat. Your crew has a task: to gather a specific list of ingredients in order to later craft the perfect concoction. Your crew will have to row, row, row the boat from one island to another meeting unique characters along the way, including a crazy (very crazy) botanist and a neo tiki witch. It won't be easy though, this underground lake has its own weather system which means it could rain so you need to sail with care.
I won't spoil your experience with more details but once you have managed to get all the ingredients you will bring them to Captain Morgan's treasure trove. He will check that you do have all you need, and will welcome you to the party bar! Ah and yes you will be able to choose a flamboyant vessel for your drink from within the Captain's treasures. I chose the gigantic conch, obviously.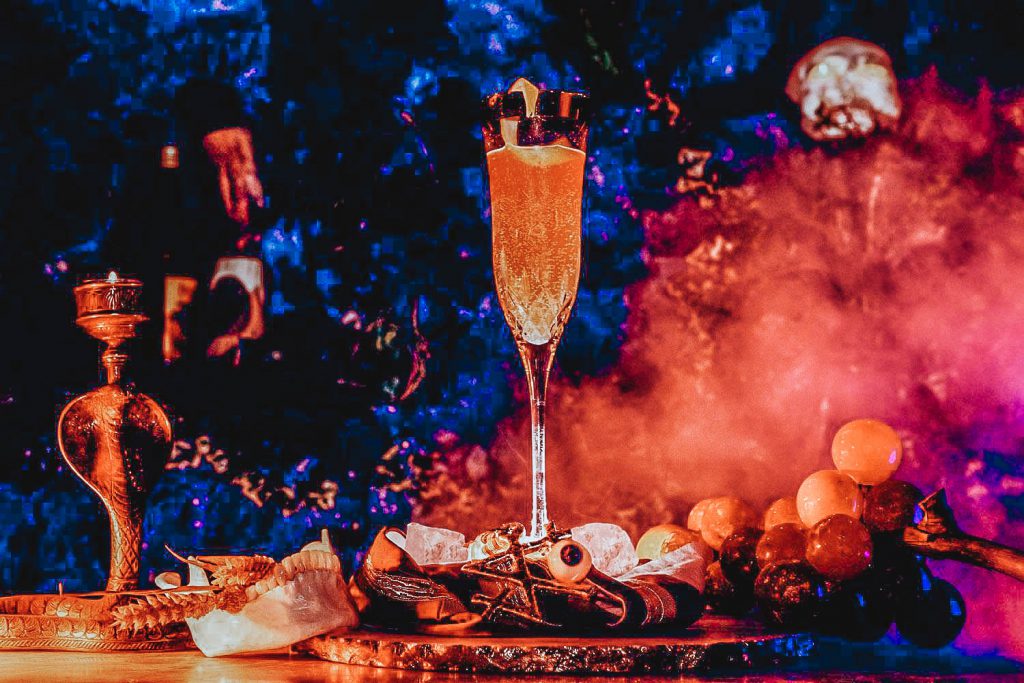 At last, a talented pirate will make you a generous and delicious Captain Morgan rum punch which you will enjoy together with some Caribbean food if desired. And that's it, time does fly when you are having rum!
The Lost Lagoon is running until 7th April 2019. Tickets are available (from £20) right HERE. And remember to wear neo-tiki attire. What does that mean? Think Hawaiian shirts, ultra-tropical leis, flower garlands, exotic grass skirt, and just anything that comes to your creative mind.
If you liked this article please leave a comment and follow @travelwithpau on Instagram.