ABOUT VIVAIA
VIVAIA is a women's fashion brand that was made popular due to making sustainable shoes from water bottles. Now they also make handbags and apparel. They use recycled materials obtained from used plastic water bottles, turning them into spools of thread to knit the surface material for their shoes, creating a sustainable and classic look that will last for years to come. VIVAIA is promoted by my favourite bloggers / YouTubers so when they approached me for a product review I didn't hesitate to say yes and it's now my third collaboration with them. I love their shoes, they are incredibly comfy. This pair I've reviewed has become my favourite shoe so far, I wore it everyday during summer (like really wore it) but it's still going!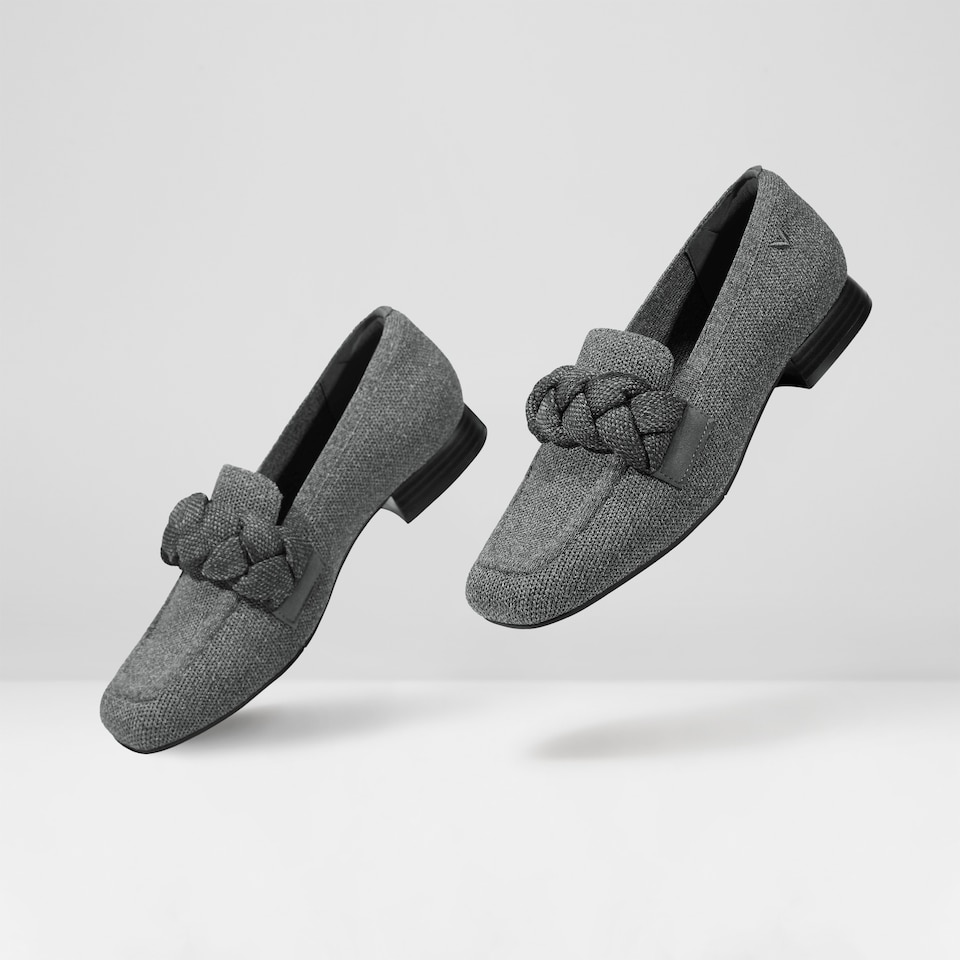 VIVAIA is now over 2 yrs old! It started with 2 pairs of shoes and currently offering 80+ different shoes and styles for any type of feet. In the past 2 years they have gotten so much feedback on squeezing feet, rubbing skin, wide feet issues, different foot types, ankle problems and women that love to have 1 shoe for both work and fun.
VIVAIA REVIEW
VIVAIA reached out to me for a third review. This time I decided on the Caitlin 2.0 Square-Toe Knot Loafers. These are an update of the first version of the Caitlin with better heel padding to avoid blisters, new insoles for added comfort, high rebound, arch support, and heel support. And it has just launched! They are currently available in various colours, but the almond was my top choice as I tend to dress in white / natural tones, followed by the gorgeous black, rich grey and navy versions respectively.
The shoes arrived in a stylish & beautiful cardboard box which is made of 100% recycled cardboard. On arrival, I could see they were exactly as pictured and looked lovely! I'd definitely buy more colours next time.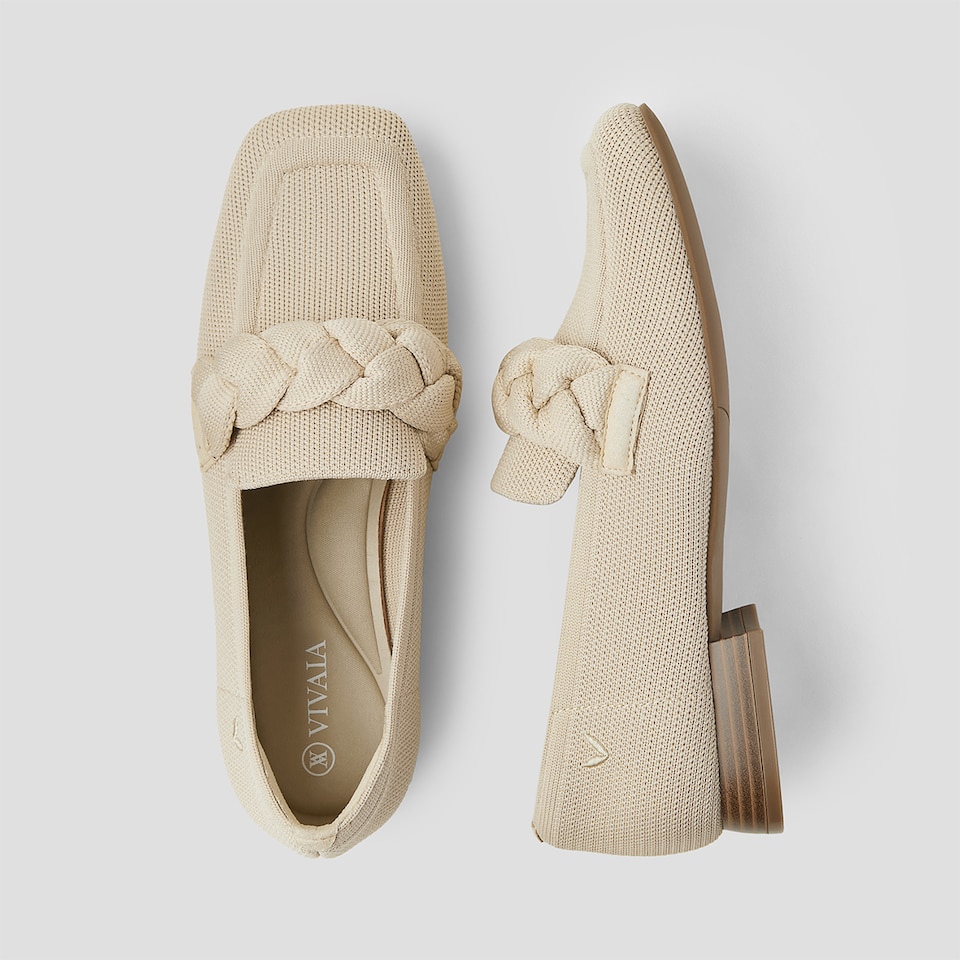 What are the highlights of the CAITLIN 2.0 square-toe knot loafers?
The Caitlin Loafers are designed with a modern square toe and an eye-catching twisted braid detail. These stylish women's loafers feature a soft and breathable upper with a 3cm printed stacked heel. Pair with a knit top and high-waist knit skirt or a sweater and fitted jeans.
Square-toe
Flat 3cm/1.18″ heel
Natural Artemisia Argy herbal insole, with heel rebound, arch and forefoot support
Heel Patch for added comfort
Carbon-free rubber oustole Packaged with 100% recycled cardboard
Note: The insole contains natural Artemisia Argyi herbal. People with allergies, please consult a medical professional before wearing.
How do the Caitlin shoes fit?
They fit me just fine, I'm a 39 but I always get 38.5 as my feet are really narrow. In this case I would have sized them up to 39 as I got blisters on my first yes but having after I broke into them they ended up fitting me fine.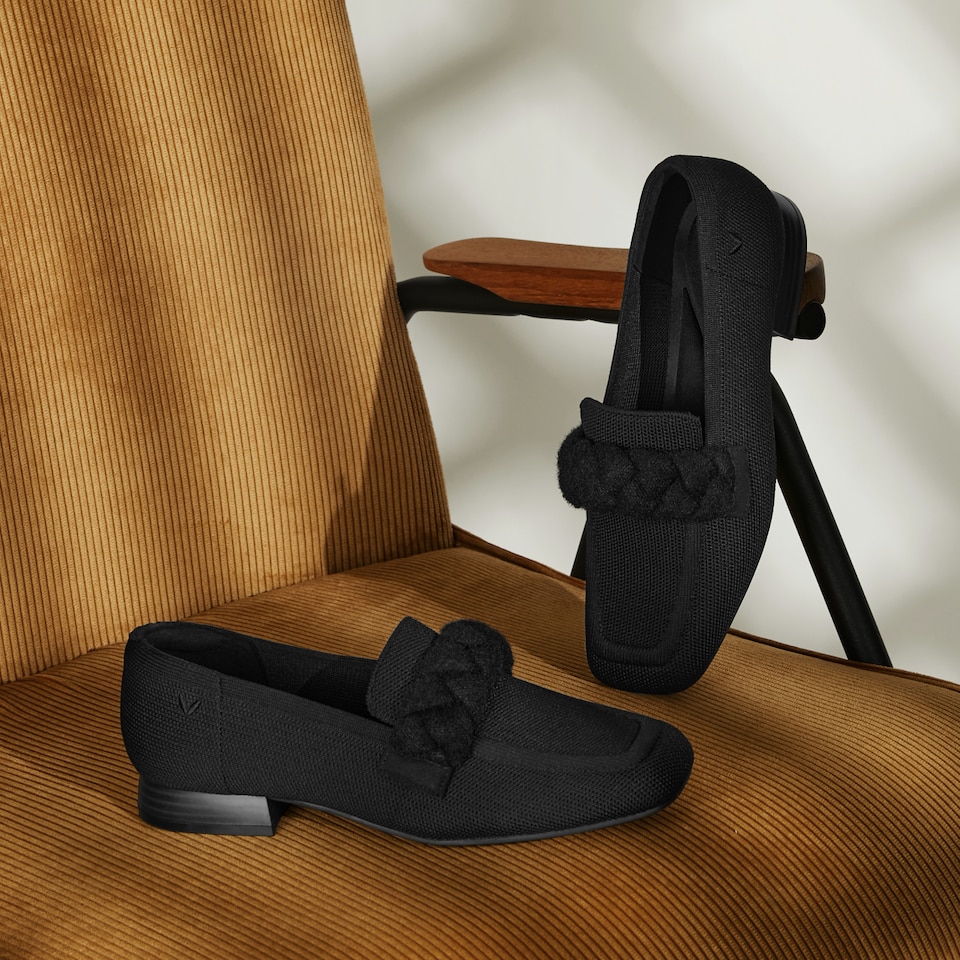 SHOULD I BUY VIVAIA?
Absolutely! I love my VIVAIA shoes and would love to get a lot more. No complaints whatsoever and also love the fact that they are sustainable and made of water bottles, I think it's absolutely incredible!
WHERE TO BUY VIVAIA?
You can shop VIVAIA directly from the website.You can get $10 off all orders exclusive code VPAULA or 10% off first order with code 10AFF.
This post contains affiliate links. If you click on one and make a purchase, I might make a small commission, at no extra cost to you in order to help support my blog.