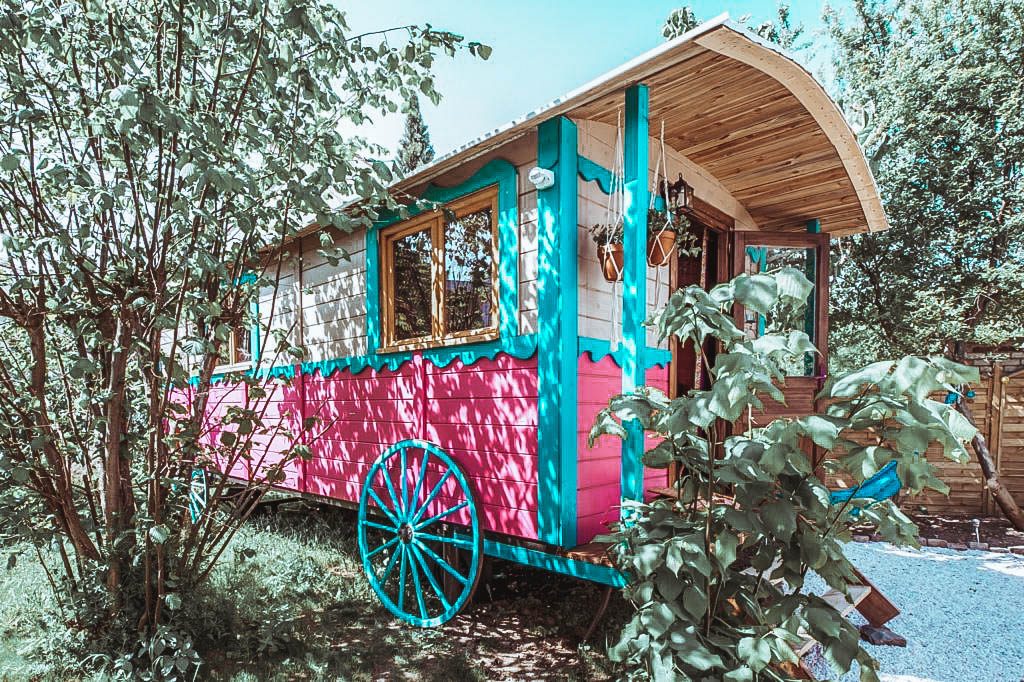 On my latest visit to Disneyland Paris, I was looking for the perfect accommodation. As I explain on my Disneyland Paris post, Disneyland Hotels are very expensive. There are other hotels around the Disneyland area which are a lot cheaper but typically budget chain hotels, so not really pretty or my style.
I was so glad I found Le Vieux Puits! It is a lovely B&B in a French maison located in the quiet town of Bry-sur-Marne. It has various rooms you can choose from which all seem really nice, but in my opinion I stayed in the best, most magical room available: The Gypsy Caravan.
The Gypsy Caravan is a wooden caravan located in the garden area of the main house within Le Vieux Puits. It's colorful both outside and inside. Pink is the color that predominates, as well as blue. It is comprised by a main room which has a small kitchen, dining room and a princess style elevated double bed and a bathroom with a nice big mirror, WC and shower. The decoration is a mixture between chic, bohemian and kitsch. There are so many unique details such as a guitar, bird cage, hanging flower pots, as well as chandelier style lights and mirror among others. Staying here added a lot of value to my Disneyland visit as this room was also really magical!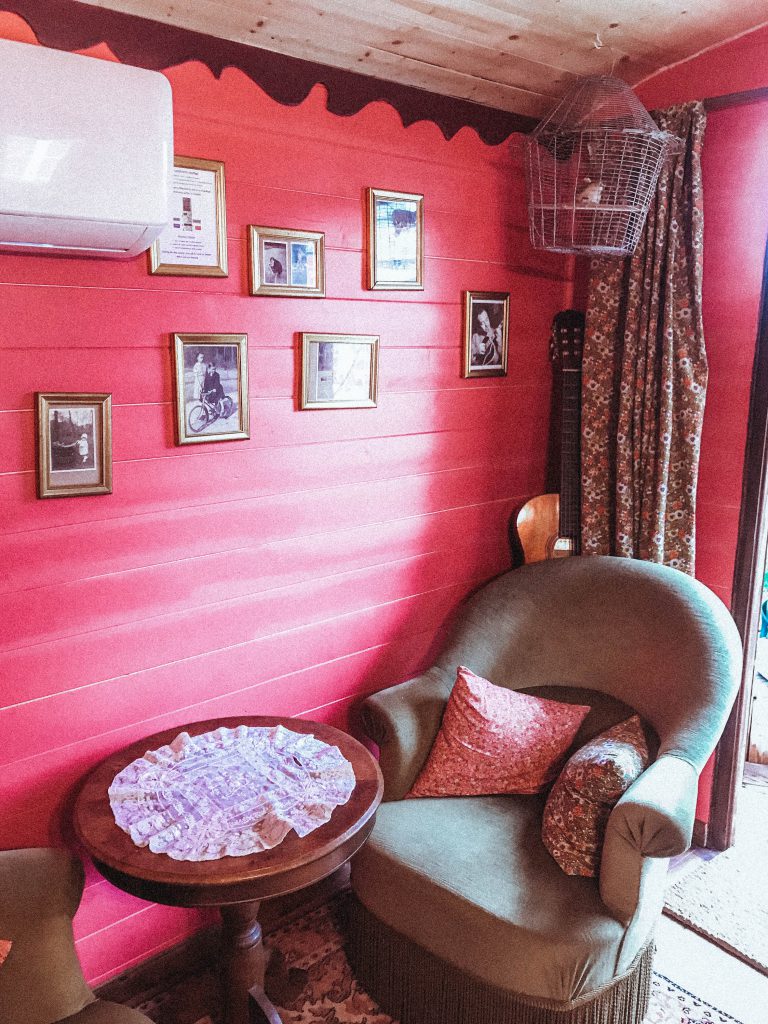 About Le Vieux Puits
Part of why I really liked staying at Le Vieux Puits is its story. The B&B is run by Elodie and her two kids. She opened the B&B after quitting her job and traveling alone with her two kids for 10 months around the world. Then, she decided she wanted to open a B&B in a beautiful house in Bry-sur-Marne. With the help of her two kids, family and friends she renovated the nineteenth century house on her own. Such an inspiring story and woman!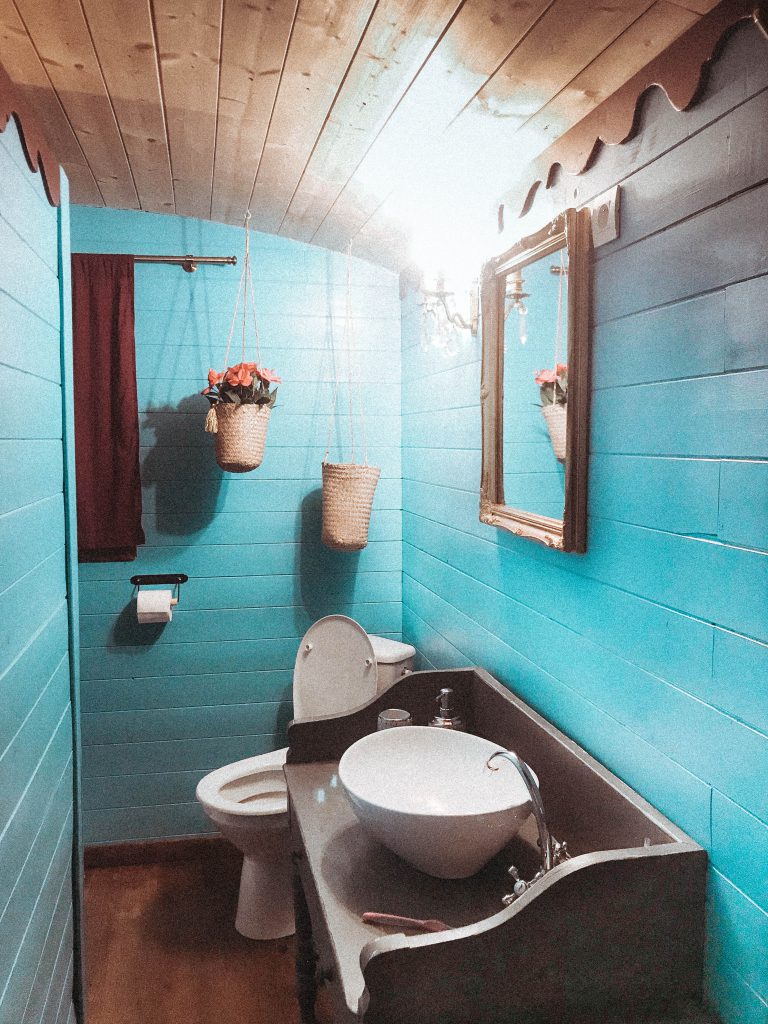 The location
Le Vieux Puits is located 5 minutes walking from the Bry-sur-Marne RER A station. It is about 50 minutes away from Charles De Gaulle Airport, 30 minutes from Gare Du Nord and 25 minutes from Disneyland Paris using the RER as transport. The town of Bry-sur-Marne is pretty low key but there are some restaurants, as well as a supermarket just 4 minutes away from the property. As I was going back to spend a day in Paris after Disneyland, the location was perfect for me.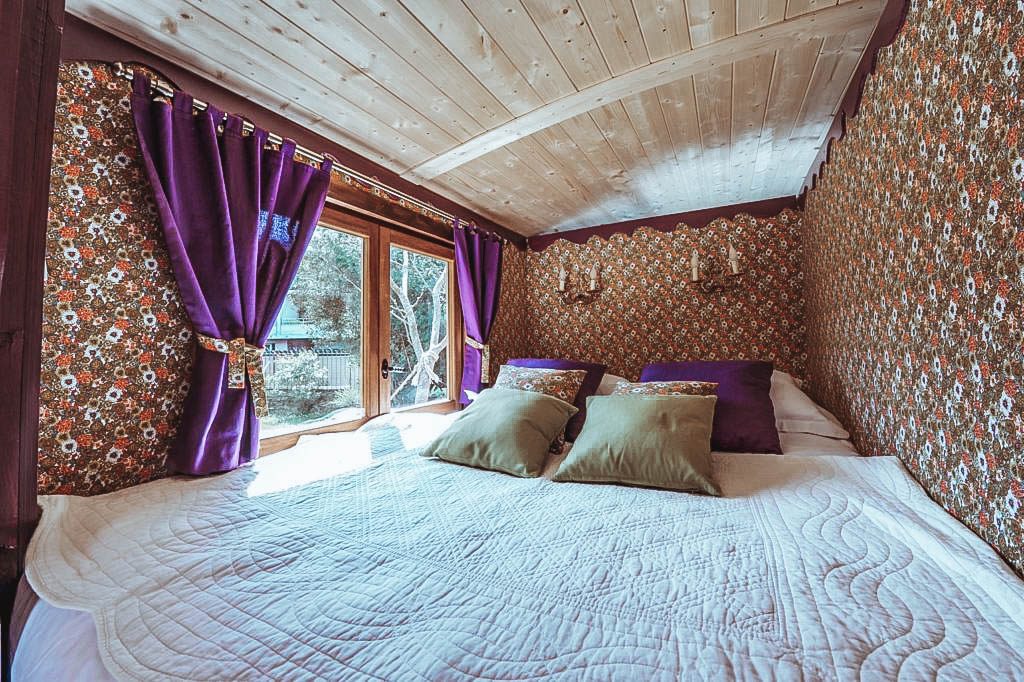 The rooms
There are various options within Le Vieux Puits where you can decide to stay. The Gypsy Caravan, of course, is my favorite one as I stayed here. The room and bed where warm and comfy. Breakfast was brought to us in a basket every morning and consisted in pastries, a delicious baguette, butter, homemade jams and orange juice. Tea, coffee and milk were available in our room all day long. The small kitchen had a fridge, electric kettle and a Nespresso machine as well as crockery and cutlery. Please note this kitchen doesn't have hobs or an oven.
Le Vieux Puits also offers the Tiny House, and annex to the main house for 1-5 people which is completely independent. It has an equipped kitchen and hence doesn't include breakfast.
Last, there are also three guest rooms: The Shabby Chic Room (1-2 people) , The Vintage Room (1-2 people) and The Pop Room (1-4 people). Each of them has its own unique decoration. Breakfast is included on your stay in these rooms and served at the Bistrot. The Bistrot is the heart of the house where guests not only enjoy breakfast but can also cook for themselves as well as enjoy tasting boards and wine offered by Le Vieux Puits.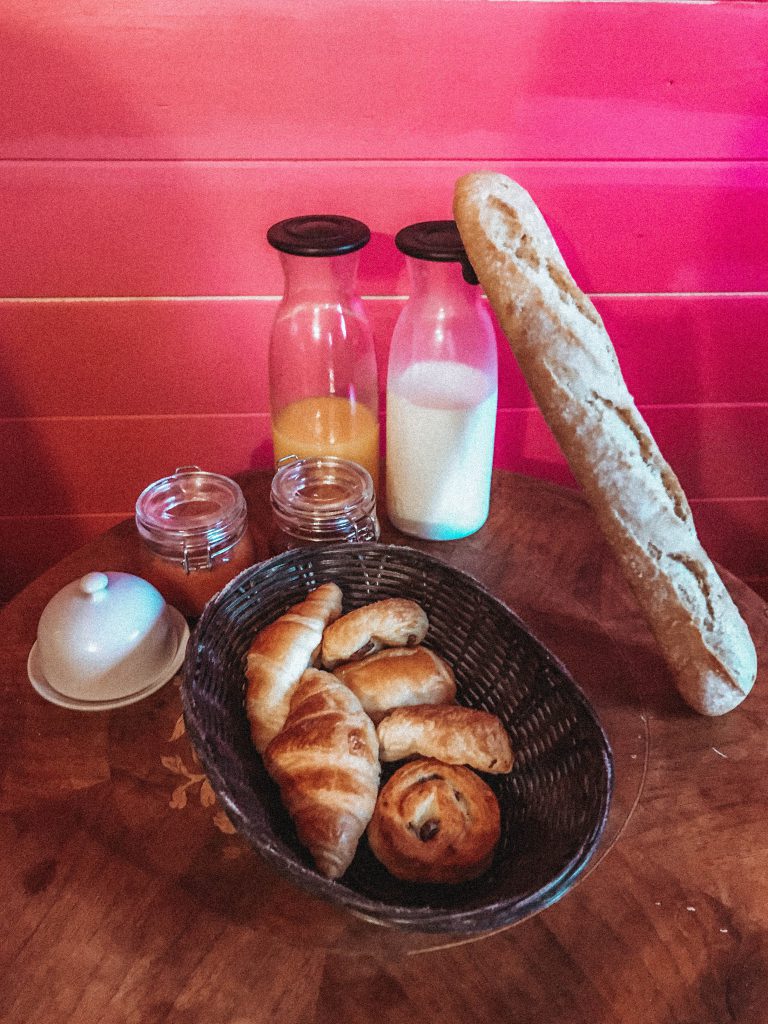 Booking Le Vieux Puits
I truly enjoyed my stay at Le Vieux Puits and would definitely recommend it for either your Paris or Disneyland Paris visit. It is a unique boutique hotel type accommodation. The Gypsy Caravan was particularly fun and special for me! You can book your room at Le Vieux Puits here.
Last, if you are planning to visit Disneyland Paris you can follow my guide which has everything you need to know before you visit. If you are going to Paris instead, don't miss my Paris bucket list!
If you liked this article please leave a comment and follow us on Instagram.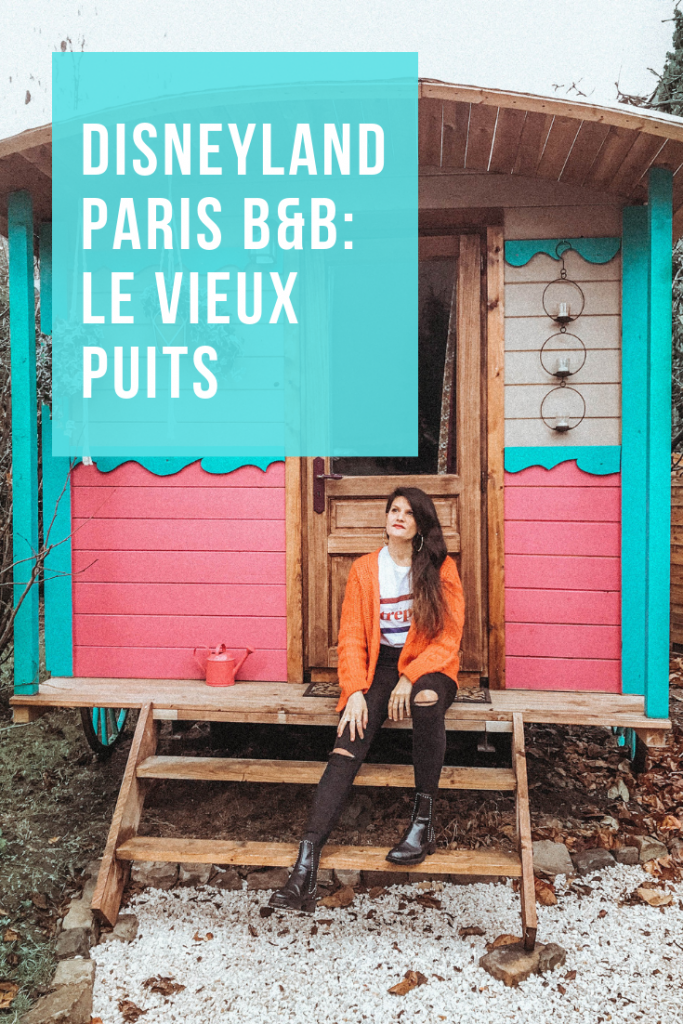 This post contains affiliate links. If you click on one and make a purchase, I might make a small commission, at no extra cost to you in order to help support my blog.